Marketing is Paused, Then Film Featuring Conservatives Hunted for Sport is Pulled
After pausing marketing for the Universal Pictures' film "The Hunt," the studio has canceled plans to release the Blumhouse thriller following a series of mass shootings.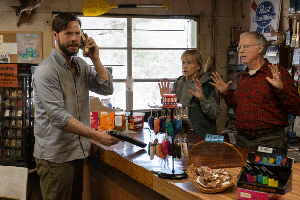 "The Hunt" follows 12 conservatives who discover they have been kidnapped and brought to The Manor, a hunting ground where liberal billionaires pay top dollar to hunt them for sport. Hilary Swank plays the founder of The Manor, while Betty Gilpin plays the leader of the hunted as they battle their killers.
The marketing campaigns included a trailer released July 30 showing a gunfight and Gilpin's character killing two of the Manor's patrons with a shotgun. The trailer has since been taken down.
As marketing was halted, a studio rep told TheWrap: "Out of sensitivity to the attention on the country's recent shooting tragedies, Universal Pictures and the filmmakers of 'The Hunt' have temporarily paused its marketing campaign and are reviewing materials as we move forward."
On Aug. 3, a shooting at a Walmart in El Paso, TX, killed 22 people. That same weekend, Aug. 4, nine people were killed in a shooting in Dayton, OH. Just days after the shootings, Walmart decided to remove video game signage and displays from its stores that depicted violent gaming, CNBC reported.
---
Other articles around movies:
---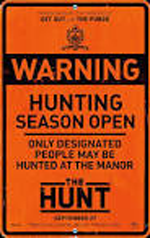 Universal released its own statement, which read in part: "While Universal Pictures had already paused the marketing campaign for 'The Hunt,' after thoughtful consideration, the studio has decided to cancel our plans to release the film. We stand by our filmmakers and will continue to distribute films in partnership with bold and visionary creators, like those associated with this satirical social thriller, but we understand that now is not the right time to release the film."
President Trump joined the growing chorus of voices opposing the horror film. A tweet he posted read in part: "The movie coming out is made in order to inflame and cause chaos."
It is unclear if Universal will release the film at a later date.