Know Your Customer Everywhere in the Funnel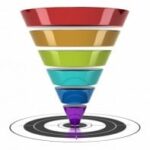 It doesn't matter where a customer is in the buying cycle—if you want to communicate with them effectively, you need to know their needs.
"You need to understand the customer," says JT Benton, senior vice president, sales and marketing at digital marketing/lead gen agency LeadQual. "There are all sorts of things you can do based on where someone is in the funnel, and you need to make your organization available to innovation."
Benton is a featured presenter on the "Understanding Your Customer: A Full-Funnel Approach to Generating and Converting Quality Leads in a Multichannel Marketing Environment" panel at LeadsCon Las Vegas, March 3-4 at the Mirage Hotel & Casino.
There's often misalignment between lead vendors and lead buyers, and that's due to the old school practices by some in the lead generation space that don't fully embrace things like programmatic marketing and paid search.
"As an ecosystem, we're very focused on the inquiry. There tends to be minimal investment in anything that doesn't immediately drive a lead," says Benton. "We're learning that marketers have to go both up-funnel and down-funnel and continuously engage [prospects] with paid search."
Joining Benton on the panel will be Jason Owen, vice president of acquisition marketing at home security firm Vivint. The discussion will cover tactics for improving lead buying conversion and quality, advanced tools for boosting lead performance, perspectives on lead nurturing, and tactics for improving performance marketing performance. For more information on LeadsCon Las Vegas, including full agenda and information on how to register for the event, click here.
Read more from LeadsCon Las Vegas 2015 Speakers: