Lead Attribution Must Go Beyond First or Last Click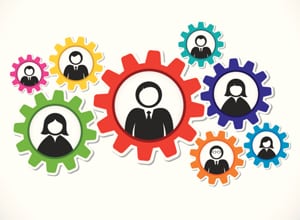 Tablets are becoming the primary computing devices for many professionals and consumers—and this will change the way marketers need to attribute the results of their lead generation campaigns.
"Desktop and mobile devices are starting to converge, and this further amplifies the importance of attribution," notes Bill Dinan, president of call attribution technology provider Telmetrics. "People are no longer routinely jumping so much from device to device—for many, the mobile screen is becoming their primary screen."
Of course, understanding the path to purchase is still extremely important, no matter what devices a prospect uses to search or call.
"There's a lot of focus on the last mile, but businesses need to know how someone get there," says Dinan.
"We still see last click and first click used a lot and it is valuable, but you need to focus on all the channels," agrees Dave Stewart, co-founder and CTO of performance-based marketing firm CAKE. "Just looking at last click can be deceiving—after all, people might see an ad via social and interact with the ad, but then come back later and forget the landing page they were taken to, and then search via Google."
Dinan, Stewart and Vinjay Balan, co-founder and CTO of NCYCLO will speak on the panel "Analyzing Cross Channel Lead Attribution to Build a Better Campaign" at LeadsCon Las Vegas, March 3-4 at the Mirage Hotel & Casino. 
It is crucial for marketers to know what path people are taking when they search, says Dinan. For example, if someone wants to stay at a Hilton, they'll simply search Hilton. But if they want a hotel near a specific location, such as LAX, their search can take a number of myriad paths.
"Figuring out these components is crucial, because if advertisers or marketers don't understand the path they could end up eliminating a key component in the consumer's journey," he notes.
A person looking for automotive repair might start at Yelp. But when they're ready to make the call, would they go back to Yelp or do click-to-call from the website on their phone. You need to know that the lead started with Yelp and that marketing dollars spent there were worth the investment, says Dinan.
Connecting online searches and offline activities, such as credit card transactions are also crucial, he adds. "We need to focus on the range of technology available today—there isn't a gap of knowledge but rather a gap of perception."
How leads are tracked by device can be tricky, because consumers feel differently about different devices. A phone is considered a more personal device than a tablet or laptop, so consumers are more sensitive to how their activity on a mobile phone is tracked. "It's a different way of thinking," Dinan says.
"There a so many different touchpoints today and people nee to take into account what is important for their company, what is working and what lead channels and sources are performing the best for them," adds Stewart.
For more information about LeadsCon Las Vegas March 3-4, click here.