Connecting With Millennials Requires a New Approach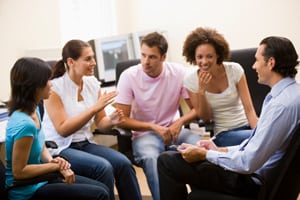 Millennials will make up a projected 46% of the workforce by 2020, making them a prime target for both B2B and B2C marketers.
It takes extra effort to market to these individuals and get their loyalty. They have high-standards for not only the products and services of the companies they favor, but the values of those brands as well. So how do you engage with them?
The decision makers of the future are often entrepreneurial in nature and tend to think about the big picture, notes Andi Boyd, business development associate at marketing agency Stirista Global. "Marketing to them on a B2B level will need to take a different approach. They're interested in something they feel will do some good, in addition to making money."
"Millennials grew up with technology, so their expectations for interacting with service providers are different from previous generations," says Zach Robbins, CEO/co-founder of automotive and mortgage lead gen firm Leadnomics.
Boyd and Robbins will be featured speakers in the session "Lead Gen in a Millennial World: Best Practices for Converting the Always-Connected Generation" at LeadsCon Las Vegas, March 3-4 at the Mirage Hotel & Casino
Millennials are heavy users of technology and social media, agrees Boyd. "But you have to be careful in social. If you make a mistake, they will respond in the same channels that you make the error in—and that can create a difficult situation. You need to admit if you make a faux pas, because people want honest marketing."
Millennaials like to have a connection with the people they work with, she continues. To get them to reach out to your company, you need to appear likeable and be a company they would want to interact with on more than one occasion. For both B2B and B3B marketers, this, this means having a strong presence online.
"You have to have options when it comes to lead generation to get traction, because there [canl be a lot of possible interactions] before a prospect talks to you," Boyd says.
Marketers who are waiting for Millennials to start behaving like older generations are going to be waiting a very, very long time, says Boyd. "They're not changing. Millennials are such a huge base of consumers—you can't ignore them any more."
For marketers looking to generate leads, this means figuring out which channels prospects want to use to learn more about products and services. For example, says Robbins, one might assume that click-to-call would be a popular option for millennials. "But maybe they don't want to get on the phone—they might be more apt to communicate via text or instant message after a quick search, rather than actually talk to someone."
Getting people on the phone is a big part of many lead gen marketers strategy, and that may have to change. "Many legacy players haven't begun to address the notion of what to do if someone doesn't want to get on the phone," says Robbins. "This generation grew up with quick access to information and technology, so your content marketing strategy can't be flimsy. There needs to be up-front value to the consumer."
For more information on LeadsCon Las Vegas, March 3-4 at the Mirage Hotel & Casino, click here.