Four Steps for Better Content Marketing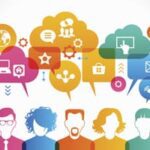 Planning and generating content that converts leads into customers is no easy feat, even for the most seasoned marketers.
Learn four steps for creating a better content marketing plan in a live webinar this Wednesday, Sept. 17 at 2 p.m.
Linda West, director of marketing for Act-On Software and Rachel Rosin, marketing programs manager, Act-On Software will share ideas for developing buyer personas, serving up content that attracts prospective buyers, identifying buyers' decision making journeys and mapping content to each stage of the journey.
All attendees will receive "4 Steps to Develop a Content Plan", a workbook to help develop buyer personas, map out buyers' decision-making journeys, and serve them content that will help them at every stage of the process.
Personas are a great starting place to figure out your content plan. These usually draw from psychographic, firmographic and demographic information about your target segment, and should focus on the target's pain points, interests, needs and goals.
Multiple departments can collaborate to create a full view of the buyer persona, including marketing, product development, sales and customer service. Outside your organization, focus groups, surveys, advisory boards and customer interviews can help you get a more rounded picture of your target.
To learn more and register for the webinar, click here.
More on Content Marketing:
Data Helps Kraft Cook Up a Segmented Content Strategy
Content Marketing World Round-Up: Listen to Mom and Don't Be Boring
Cleese and Offerman See the Funny Side of Content Marketing
Incorporating Custom Print Into Your Content Strategy
Look For Patterns In Your B2B Content Marketing