Look for Patterns in Your Content Marketing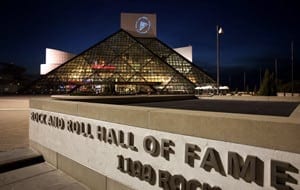 Having great B2B content isn't enough. To make it work, you need to understand the patterns of how prospects engage with your content marketing.
During a pre-conference workshop on B2B demand gen at Content Marketing World Tuesday, B2B marketing strategist and author Ardath Albee stressed that B2B marketers should visualize their engagement scenario, to understand the path people take with their content.
"What is your content supposed to do?" she asked. "How do people find your content? What happens when they interact? Then what happens next, and who is involved?"
Don't stop there, she stressed. Look at what happens after that, and figure out if there is a channel shift. Repetition is key.
"People don't change what they think the first time they see an idea," Albee said. Use different channels to get out different pieces of your story and reinforce what you want to show. This will help brand build momentum and hook together the different elements to build the story.
"Everybody is busy, and it takes time. You need to find the right hook," she said. "Look at patterns of engagement—it may start as straightforward and then shift."
Look at different combinations of content. See what type of content your audience is most inclined to respond to—some might engage with video more, while whitepapers or webinars might work better for others.
"Move things around and see if a pattern develops," she said. "Connect the links between content and behavior."
Content Marketing World officially kicked off in Cleveland last night with an opening reception at the Rock and Roll Hall of Fame, featuring the world premiere of "The Story of Content: Rise of the New Marketing," a documentary by the Content Marketing Institute on the evolution of content marketing.
This is the fifth year for CMW, which has drawn 3,500 delegates from 50 countries, including 40 of the Fortune 100.