Fareportal's In-House Marketing Tech
Fareportal is a technology company that powers hybrid travel agencies such as CheapOair, OneTravel and Travelong, and its use of in-house marketing technology solutions is an interesting case study on cutting out the middleman. Chief Marketer talked with Fareportal senior vice president, online marketing Brijen Rajput about why his company used its resources and technical know-how to build custom proprietary marketing tech solutions, and how his team is leveraging them each day.
CHIEF MARKETER: How is marketing technology helping you and your team function more efficiently?
BRIJEN RAJPUT: Fareportal is a technology company, so we basically build every technology we use for marketing in-house. So instead of using third party solutions and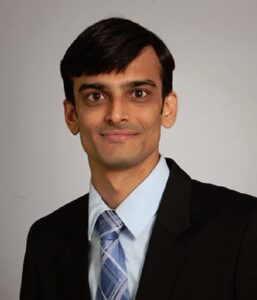 paying lots of money, we build almost everything in-house, which includes a technology for email marketing called Email Express. We also have a proprietary content management tool, lead management systems, analytics and reporting and we have our own database for customer profiling. For other technologies, such as targeting and remarketing, we work with the networks like Google and Bing.
CM: Why did Fareportal decide to look in-house for marketing technology solutions?
BR: For something like an email service provider, they charge a lot of money and we don't get full transparency on what is happening on the back end. In order to get that full transparency we developed an in-house solution. It's a one-time cost for us: you build the technology and then it's ours forever.
CM: How has your team's use of marketing tech evolved over the past few years?
BR: We are the flagship brand of CheapOair.com, and when we launched the site back in 2006, we used to work with third parties and we learned a lot. As we kept growing, the costs definitely went up and there was a need for in-house solutions as opposed to outsourcing it. Every team is specialized in their medium and every team has a different goal. Our organic SEO team is focused on organic traffic, while the search engine marketing team is focused on direct response marketing.
CM: How important is mobile marketing technology in Fareportal's space?
BR: Mobile is definitely growing, and compared to last year we have doubled our transactions on mobile. It's still growing in terms of percentage of overall transactions. Mobile is very important for last-minute transactions. It's so much easier to shop around, and we are seeing customers shopping around on mobile and then booking on the desktop. We also have mobile apps for iPhone and Android and a mobile website for CheapOair.com. Creating a similar user experience on every device is the key.
CM: How did user experience figure into your app technology development?
BR: We built our mobile apps two years ago, and we are pushing it a lot now because we see that it has huge potential. We have more than 3.5 million downloads so far in iOS and Android. We try to keep our mobile experience more simple than the desktop experience because we have a limited space to work with. We are trying to add more and more features like fight tracker because mobile users are usually on the road and those kinds of features are helpful. And last-minute bookings are very popular on the mobile apps.
CM: How has online advertising strategy changed for Fareportal over the years?
BR: We have more than 10 different channels in online advertising and marketing, which includes search engine marketing, SEO, organic searches and affiliate marketing. We have teams for display ads, mobile marketing, external feeds, email marketing and affiliate marketing. We have another program called the CheapOair Affiliate Network, which is an in-house affiliate network. Online marketing definitely has evolved a lot—10 years ago there was a simple contextual or behavioral target, and that was it. Now, there are predictive analytics and programmatic buying and remarketing, and it's all data-driven.
CM: How important is social media in your marketing mix?
BR: Social media and loyalty programs are both very important for us. Social is very important to engage with customers and to get them to like your brand. Whenever I'm posting on Facebook, I don't go there to make a purchase, I'm engaged with brands, checking comments, videos and articles. It's a very important part of the business. Every business runs on ROI, but channels like social and loyalty aren't always about sales—it's about engaging and interacting with them to eventually drive sales.
CM: What trends do you think we'll see emerging in the year ahead?
BR: I think we'll see more predictive marketing and extreme targeting because the mix of predictive analytics and programmatic buying will be the future for online marketing. With predictive marketing we know the behavior of the user, we know every user on our site, where they're coming from and what exactly they're looking for. Once we know the patterns of our users we can be more proactive and reach out to them instead of them coming to us.