Doritos Helicopters Drop New Chips on Minnesota
What's that up in the sky? It's a bird … It's a plane … No! It's a bag of Doritos HeatWave chips!
To introduce its new summer flavor HeatWave, Doritos will drop hundreds of bags of the new chips tomorrow from two Doritos-branded helicopters with help from a professional aerial stuntman in Bayfront Festival Park on the shores of Lake Superior.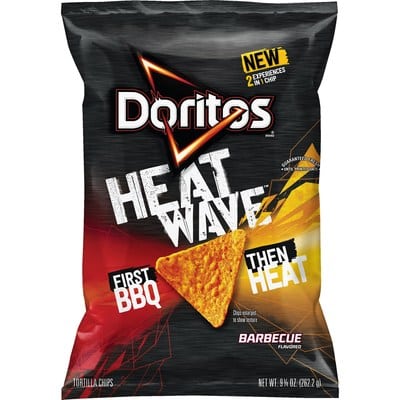 The campaign message is to give people in Duluth, MN, which had one of the coldest Memorial Day temperatures in the country—55 degrees—a "HeatWave." The new flavor is sweet and smoky and then — bam! — an explosion of fiery heat to surprise and charge the senses, the company said.
"With summer on the horizon, people are getting the coolers out, dusting off their grills and pulling off pool covers. But, Duluth's holiday weekend plans were dampened by cold weather," says Ryan Matiyow, senior director of marketing, Frito-Lay North America. "To warm things up, tomorrow we will literally drop Doritos HeatWave chips on Duluth, a city in need of some heat."
Local fans can watch the "HeatWave" drop at 12 p.m. CDT, while others can visit Doritos Facebook page to view the action.
Related articles:
Doritos Ask Fans to Scan its Chips
Bud Reprises Controversial "America" Summer Campaign
Top Execs Offer Solutions to Top Marketing and Advertising Challenges