Are Your Customers Enjoying the Experience?
Creating memorable experiences using all channels is now an essential part of a successful marketing strategy.
"Consumer behavior is getting more complex, and every day we're hearing about more new devices, chips and sensors everywhere you look," noted Brad Rencher, senior vice president/general manager, Marketing Cloud, at the recent Adobe Summit. "But the dialogue goes beyond the bright shiny objects and devices—you need to know how it is meaningful for your brand."
If someone is filling out a March Madness bracket or doing their taxes, that can be a brand experience, he said. "It doesn't matter whether you are a bank, a media company or a retailer. Customer experience is now part of your brand and the gauge for your success and it's forcing organizations to reorganize, pivot and deliver something cohesive."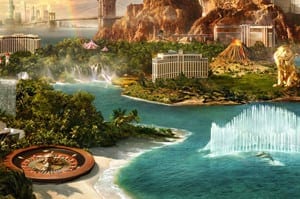 A number of brands presenting at the Adobe Summit in Salt Lake City shared examples of how they're connecting with customers via mobile, digital and in-person.
In the travel industry, you often have a limited window to make your mark, noted Julie Hoffmann, executive director/consumer experience, MGM Resorts International. "People have a limited amount of time to spend exploring, so you need to amplify the senses so people will share their experiences with others."
MGM has a chief experience officer to help focus the organization around a vision of creating memorable customer experiences.
"40 million customers come to Las Vegas each year—they might be there to celebrate with loved ones or they might be there for a meeting, but they're there for something and they want to have a great time," said Hoffman. "How often can you say I'm going to work today and I'm going to be part of someone's long term memories?"
Chris Norton, vice president, CRM applications and channel intelligence, Starwood, noted that his organization's brands—including Westin, Sheraton and W Hotels—are working towards creating "360-degree travel experiences," helping guests manage their travel experiences from flight to car to hotel.
This includes things like a recent points-per-ride partnership with Uber, and making the hotel experience easier with digital check-in and room keys stored on a guest's mobile phone. At some properties, the entire hotel experience has been digitized via in-room tablets that can enable room service orders or control the room's temperature. Mobile beacons are also being installed at properties, to help the hotel recognize when a guest is arriving so the experience can begin the moment they walk in the door.
Ninety percent of all National Australia Bank's daily interactions with consumers happen digitally, and 65% are via mobile, noted Tod Copeland, general manager, digital. Ten percent of the mobile users use only mobile to interact with the bank, making a consistent and efficient mobile experience essential.
"Customers tell us what they want and when things are too hard," he said. "Time is the currency of experience. If you can't operate and deliver experiences at the speed your customers expect, you lose."
Rob Roy, vice president ecommerce and digital marketing at Time Warner Cable, agreed. "Think about your device—if a page doesn't load in a couple of seconds, you leave. You need to start with the concept of the always connected customer."
True ROI today is strongly connected with customer satisfaction, Roy said. Are they having a good experience? Are they considering jumping ship to another provider?
Determining all this means constant testing and putting the customer first, said Copeland, noting that his organization has spent the 18 months simplifying the structure within the organization and improving working relationships with the customer contact centers, to improve customer relationships overall.