6 Tips for the Perfect Customer Journey
Marketing campaigns are evolving from singular campaigns into customer journeys that reach customers across all touchpoints.
Alexander Hirsch, digital marketing lead at the Swiss non-profit foundation World Economic Forum, talked about how Salesforce's Marketing Cloud and Journey Builder software platforms help the company engage with its forum members and reach out to others across the world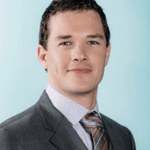 "You have to think beyond marketing towards the customer experience when taking a customer journey approach," he said. "Technology can help you automate, connect and orchestrate the customer journey."
Hirsch and Tom Smith, product marketing manager, Salesforce Marketing Cloud EMEA, offered six tips to perfect the customer journey yesterday during Connections 2016 in Atlanta.
Tip 1. Work with stakeholders across your business to build a customer-driven company. "It's a mindset change," Hirsch said. "You really need to get that across to your internal stakeholders; you need to get them onboard. You need to explain in detail what the customer journey means. You need to get the decision makers and convince them about those journeys. Once you have the decision makers on board, reach out to additional stakeholders. Decision makers are the ones you want to convince."
Tip 2. Obsess over the five customer W's: What, Why, Where, When & How Focus on the different elements of the customer to get the data you need to begin the journey with personalization and a single customer view. "Be obsessed about getting that data sorted before moving on to the customer journey," Smith said.
"Data and data quality. It's a key task within every organization to make sure data quality meets a certain threshold because once everything is automated, everything is based on the data," Hirsch said. "These days it's about personalization. We're all competing in terms of inbox placement and you want to start simple in terms of segmenting your journey; something as simple as gender or geography, and then the system does the magic. You can come up with hundreds of personalized emails to your customers."
Tip 3. How to think big, start small and scale fast. This is about starting with the basics. Email is the workhorse of digital marketing. "Get personalization going then move on to mobile or in app or whatever you want to expand that interaction," Smith said.
"The journey doesn't necessarily mean you have to have 50,000 emails," Hirsch said. "It could be a welcome email and a thank you email. It doesn't have to be that massive journey. Start small and get the decision makers in the room."
Tip 4. Technology can bring your customer journeys to life. "What I noticed is that our colleagues are not necessarily aware of the [Salesforce Journey Builder] technology," Hirsch said. "They don't necessary understand what we've been doing so we did internal product demos and received a lot of feedback and the input was much appreciated. Transfer some knowledge back to those teams. They have some good thoughts and things you might not be thinking about. Those internal roadshows are good."
Tip 5: Find the use cases where marketing and customer service intersect to build brand loyalty. If a customer is unhappy and opens a customer service case you don't want to be marketing to them. "Suppressing marketing when a service case is open is pretty obvious but it doesn't happen very often," Smith said.
"You do want to have that option to put your foot on the brakes and exclude that customer from the marketing," Hirsch said. "Within Marketing Cloud and Journey Builder there is a very easy way to do that."
Tip 6: Understand customer lifetime value (LTV). The important thing is how do you understand what is the customer LTV. "This is really a big vision for a lot of marketers and we're still not quite there in a lot of ways," Smith said. "This helps us understand what our customer relationship is."
3 Steps to More Personalized Account-Based Marketing
10 Ways to Effectively Use Personalized Video for Marketing & Sales