3 Tips for Protecting Your Brand on Social Platforms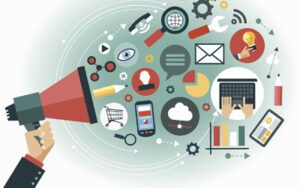 The definition of what "brand protection" means has evolved in the digital and social age. It could entail looking for spoofed domains, listening for negative sentiment online or something else entirely.
The move towards many business assets being intangible has helped spur that evolution. In the past, assets were mostly hard—they could be held, put in a window display or knocked down by a wrecking ball. With the rise in software and digital platforms, new and evolving business models have increasingly relied on nonreal bit and bytes, abstract intellectual property and speculation to underpin their valuation and fundamental financial strategy.
This makes defining a brand—and how to protect it—difficult to define. It's intangible, dynamic and changes quarter to quarter as the vast majority of buyer and seller interactions move online, and into social media and mobile apps.
Social is particularly intangible because companies do not own the physical infrastructure. Historically, companies could make a website or an email account more tangible by saving it to a physical server, where the code could be manipulated by the engineering team. Now, everything lives in the cloud, and is controlled by third parties and brands that have little input into how the platform is run.
---
You May Also Enjoy:
---
Roughly a quarter of all marketing budgets are spent on social media, and many buyers consult Facebook before making a purchase. On the flip side, consumers have never been more empowered and fickle. According to Accenture, 78% of consumers report they are retracting brand loyalty at a faster pace than three years ago. Additionally, McKinsey reports that only 13% of customers are loyalists that don't shop around. This is the perfect storm for brand vulnerability.
Since its inception, social media has been the subject of exploitation, from election meddling and targeted cyber-attacks to brand impersonations and scams. For brands, the key risks are account hijacking, impersonations, attacks on customers, counterfeit goods and malicious inbound content posted to owned social media pages.
Brand protection today means protecting a channel you do not own and cannot manipulate from risks and attackers you cannot see. To combat this new digital reality, the approach to brand protection must be revamped. Here are a few tips for how to handle brand protection in this new era:
1- Take stock of what you own (and what you don't): The first step towards any successful brand protection strategy is to identify and measure your current social media presence. Does your organization have a dedicated (or even better, verified) Facebook page? Twitter? LinkedIn page for recruiting? Are there pages that were created that go unused? Make a list of all of these pages and add to that list as you expand your social reach.
Once you've identified what accounts your team owns, you can then identify what accounts you don't own. This process can be much more daunting but is an important step. While you hope there are no fake accounts posing as your brand, executives or employees, it's important to identify any potential impersonations so they can be addressed directly. Rogue and fraudulent accounts exist to mislead your community and customers and often to disseminate false and/or potentially malicious information. If you do find any accounts impersonating your organization, make sure to report them to the network for removal.
2- Establish a clear and concise message and strategy: Once you've taken stock of your accounts, posts and overall social presence, you can start to develop a robust social media strategy. The first step towards doing this is to establish a clear tone and message that you want to convey.
This tone and strategy can look different for different networks. On LinkedIn, for instance, most prospects will view your posts during normal working hours, and as such you may tailor your social media content and tone to be more business-minded. Posts on Facebook and Instagram tend to reach prospects during downtime or off work hours and might include a more lighthearted or relaxed message and tone. Creating a clear strategy for each social network also means your community will begin to recognize your brand and your organization's style. This is helpful for promotion and distinguishing your brand, from both the competition and those fake accounts we just discussed.
3- Secure your assets and accounts: Finally, all social media strategy is for naught if there is not a robust security plan in place to support it. With social media engagement accounting for a greater portion of generated leads, it is extremely important to keep that engagement secure and your followers and community protected. A single hack can lead to 1,000s of followers lost and brand trust broken in a matter of minutes.
Brand and marketing teams must prioritize protecting their social media presence from revenue-damaging threats to their brand, their hard-earned social accounts, and their engaged followers on social media and digital platforms. The best way to do so is securing organizations against critical issues like account hijacking, offensive content posted to corporate pages, brand impersonation accounts, and scams targeting customers. In this modern age, the brand your customer knows in the physical world resides in the digital realm and needs to be protected.
Tim O'Rourke is VP of marketing strategy at ZeroFox.