3 Risks of Influencer Marketing
Before social media showed us the importance of brand transparency, celebrity endorsements ruled the world of traditional marketing. Global giants normalized the practice to the point where few instantly recognized the oxymoron in an athlete's endorsement of McDonald's Happy Meals.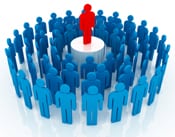 Indeed, there are more than a few holdovers from the era of traditional marketing that still persist.  We still have a soft spot for putting famous faces alongside brands. Even though celebrity deals going horribly wrong have become commonplace in the industry, the sheer number of people whose purchasing decisions they can influence leave us undeterred.
There is a missed lesson here. The demand for influencer marketing, the social media extension of celebrity endorsement, has hit a high point this year and is likely here to stay, so let's take stock of why and how giving the keys to your brand to an influencer could go wrong.
1. Risk to Financial Stability
Oftentimes it can cost the national debt of a small country to put a brand's product in the hands of a celebrity. In fact, sports stars often have endorsement deals that dwarf their annual contracts. At his peak, Tiger Woods, the world's first billionaire sports personality, earned less than 10% of his income from winning on the golf course.
The sky-high cost isn't restricted to celebrities in the traditional sense of the word. Fashion blogger Rachel Parcell transformed what began as an online journal into an incredibly influential website that caught the attention and dollars of both TRESemmé and J.Crew, and now can earn up to $1 million a year in affiliate commission.
Data does show that consumers are twice as likely to buy from a blog recommendation than from a celebrity endorsement, but finding the right influencer for your brand is an effort-intensive affair as well.
2. Influencer May Not Even Like Your Brand
For the amount of money one has to spend on influencer marketing, it can be quite a gamble.
Celebrities are notoriously loose cannons. To be fair, they are human beings in charge of their own actions and decisions, and we've all made decisions we regret. Which is no big deal, unless you've hitched your brand wagon to an influencer who winds up making you look a fool.
Take Helena Bonham Carter's deal with Yardley Cosmetics. While the face of the brand, Bonham Carter ranted on in an interview about how she never wore makeup, didn't understand why people did, and was baffled as to why Yardley had chosen her as the face of their brand. Needless to say, she wasn't for much longer. When you rely on influencers to represent and promote a brand, you run the risk of completely losing control of your how your brand is perceived.
3. It Doesn't Translate To More Engagement
We are oddly infatuated with leveraging assumed influence as a marketing cure-all. But the facts and track records tell a very different story. Yes, paying someone to declare their undying love for your brand will bring attention, but people seeing your brand and people engaging with your brand are two very different ideas.
At no point in history has the consumer has so much information (read as: power) at their fingertips. It's no coincidence that endorsements are now taken with a large grain of salt. There now lives an underlying assumption that the vast majority of celebrities couldn't care less about the brand they're endorsing. Hell, they may have never even tried it! Let's be honest, is anyone really buying into the idea that Sofia Vergara is as enamored with Diet Pepsi as she seems to be in the commercials? Or that Cristiano Ronaldo uses a robotic smile-enhancer on the daily?
Essentially, the whole setup is artificial, contrived and inauthentic, and since consumers can so clearly see the wood from the trees, shouldn't we as marketers be spending our invariably tight budget elsewhere?
Here's The Lesson
Influencer marketing certainly does pay off. For every dollar spent, you have a return of $6.50 in additional earned media on top of it. However, it still only generates half the sales of true word-of-mouth. So it boils down to what your company is looking for.
It's more worthwhile and cost effective to identify and leverage true brand advocates rather than putting your fate in the decidedly expensive hands of celebrity influencers. Their social media followers may be more to the tune of a thousand rather than a million but their recommendations tend to be taken much more seriously. Their ability to create excitement and induce positive action is many times that of their celebrity counterparts.
The truth is, word of mouth still gets twice the sales of paid advertising. That's twice the sales. The culture of celebrity influencers may never leave us but if we can take the idea, flip it on its head and consider our consumers the big shots, we can find innovative ways to increase our marketing ROI and increase engagement all at the same time. So, with smaller budgets and bandwidth, it can be wiser for small and medium-sized businesses to look inward at their existing customer base and see whose word of mouth they can amplify instead.
Jean-Guy Faubert is CEO at Tagga. He can be reached at [email protected].
Related Articles:
Influencer Marketing Moves Beyond the Comfort Zone: Case Studies
Three Methods to Measure Influencer Impact