Join the Social Conversation
Marketers are working hard to seamlessly integrate their brands into the social conversation instead of just going for the hard sell.
If marketers are listening carefully, social gives them the chance to be quick and nimble, and take action when an opportunity presents itself. Learn how brands are elevating their social presence through social chatter.
In this report, you will find:
Brand case studies
New ways to think about social
5 tips to improve your social media marketing
7 reasons to market to boomers on social media
What you need to know about the new FTC Social Media Guidelines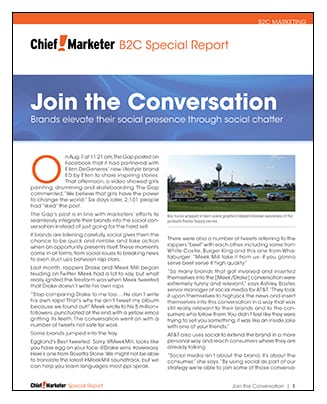 Thank you for downloading this report.
You may also find these articles of interest.