Q&A: Reaching Ethnic Groups via Social Media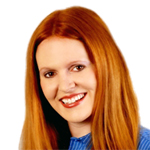 Marketers such as Time Warner Cable are increasingly using social media as part of integrated campaigns to reach minorities.
"The jury is no longer out on whether social media is a good tool to reach specific ethnic groups," says Nataly Kelly, chief research officer at market research firm Common Sense Advisory. "These platforms are now a proven and critical part of most multicultural and multilingual marketing campaigns."
The term minority is relative, she notes—the latest U.S. Census data indicates that by the year 2045, minorities will be the majority in America. Chief Marketer recently talked with Kelly to get her take on the best ways to reach Hispanics and other ethnic groups via social channels.
CM: Why is social media so effective or reaching Hispanics in particular?
Kelly: TheU.S. Latino population represents the largest ethnic market by far, and Latinos have been early adopters of social media, so it is one of the most important groups. However, within this enormous group, there are many subgroups, such as Hispanic tech-savvy youth, Latina moms, Spanish-dominant versus English-dominant, and so on.
CM: Which social networks and approaches work best?
Kelly:Facebook and Twitter are by far the largest and most important networks for reaching most ethnic groups, but other platforms are important too. For example, Nestlé has a recipe page for Latinas on Pinterest that is quite popular. To be successful, they need to provide content that people really care about, connect to other influencers, and tie their initiatives to popular and well-followed personalities.
CM:How are companies calculating return on investment from social media to minority groups?
Kelly:Major corporations are measuring ROI using web analytics, primarily clickthrough rates and the average amount of time spent on a website. These analytics are then used in combination with other data to determine if there is a direct impact on sales or revenue.
CM: What's the main barrier to using social media to reach minorities?
Kelly:Social media is already woven into many marketing campaigns, but expanding it to include targeted campaigns for minority groups is something that many companies are not yet doing. One of the biggest barriers companies cite is language. As time goes on, we expect to see more companies embrace social marketing for multicultural groups, but before they can do that, they need to more fully understand the translation piece.