Why Second Party Data is About to Have its Moment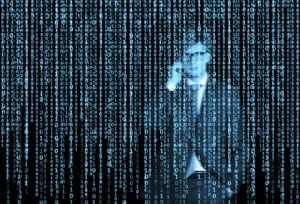 Second-party is the hot new currency in programmatic advertising—and with good reason.
When a brand or marketer transparently shares their first-party data with another brand or marketer, it's referred to as second-party data. In recent weeks, this particular approach to data sharing has been growing in importance and prominence. In fact, Adobe recently announced that its new data management platform, Audience Marketplace, relies heavily on selling second-party data. Second-party data isn't a new idea, but it's one whose time has come.
In advertising's data game—quality of data is a huge challenge. One of the key benefits of second-party data is that it comes from a known and trusted business partner. Knowing the provenance of information increases its utility and value. If the data is opaque or anonymized, then who exactly is determining its relevancy to the marketer? The power of the data lies in marketers' ability to determine for themselves—not through third-party interpretation—what information is relevant to their needs before gaining direct access to it.
Once considered only an aspirational concept discussed between overly optimistic trading desk executives years ago, second-party data has moved past the abstract, with giants like Adobe taking it mainstream.
On one level, this is the natural evolution of long-standing business practices. Retailers, grocers and their suppliers have traditionally shared marketing assets, e.g. – budgets, in the form, co-op funds. Thus, it's not surprising that the idea of sharing data assets was first widely adopted within these circles. This can be referred to as the 1.0 version of second-party data. Today, many major retailers have embraced the idea of giving their vendors some level of access to their first-party data to support co-operative initiatives; providing a more transparent level of targeting and measurements of success. Amazon's advertising and Walmart's WMX initiatives are arguably the most successful versions of these types of programs.
We are now seeing the first examples of the next 2.0 version of data sharing among brands with adjacent, but non-competitive relationships. The real growth of this marketplace will be led by progressive marketers and media buyers who can think beyond traditional compensation models.
Second-party data 2.0
The 2.0 version of the second-party data marketplace is what I would label as transparent data sharing between brands with no existing relationship, and no existing practice of sharing marketing assets. The type of marketing opportunities this level of sharing could open is where it gets really interesting, and why the pundits are excited. Imagine planning a truly data targeted program to reach millennials instead of buying third-party data from Company X's opaque "millennials" segment. Soon, it will be regularly expected that a brand like Nike will want to trade its first-party data with another brand—in another industry—that could have overlapping customer types, like Red Bull.
There are already solutions that enable this today. They provide the technology, privacy compliance, and compensation models to power early versions of transparent second-party data sharing. For instance, Adara, an important player in the travel marketing arena, aggregates first-party audiences from brands in the travel categories, e.g. airlines, hospitality brands and OTA's, and enables other brands to leverage this data for targeting purposes. These current ecosystems are built largely on revenue sharing and/or ad crediting models negotiated between the brand and Adara.
However, for 2.0 to reach its full potential (i.e., complete democratization of first-party data) progressive marketers and media buyers will need to look beyond traditional media CPM models to create new alternative incentives and compensation models that encourage data sharing. A shared platform could execute on campaigns, but compensation and incentives may have to be worked out by the media buyer themselves.
As cited in Forrester's recent Predictions 2016: Media's Unbundling Accelerates report, "…..advertisers will embrace data co-ops deals with retailers and publishers. By using solutions like ownerIQ…advertisers will have the opportunity to go beyond their first-party data and third-party segments to see the browse, cart, and purchase behavior of customers like theirs who are in-market now from participating brands in the co-op."
The takeaway is this: If you want to access the first-party data of another brand that you have no relationship with, you'll need to start thinking creatively, and there are solutions out there to help set you on your way. Are you ready to think beyond today's media buying models? If so, welcome to the second-party.
Steve Ustaris is CMO at OwnerIQ.
Related Articles:
Is Your Company Missing Out on 95% of Its Customer Data?
5 Step Marketing Data Checklist
Building A Data Driven Marketing Culture
Consumer Data Deluge Overwhelms Brands