Is Your Company Missing Out on 95% of its Customer Data?
In today's hyper-connected digital world there exists a constant, always-on dialogue between customer and brand across a wide variety of platforms. Just a couple years ago companies were collecting customer data from a handful of traditional sources, like call center notes and survey responses. With the recent explosion of data, it's likely that in the next few years, enterprises will have more than 100 different sources of customer data to draw from. With this massive amount of customer information available to companies, a dirty little secret in the industry is that only 5% of that data is properly accounted for.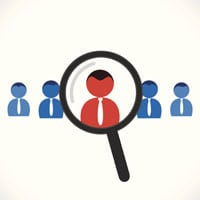 Currently, most companies rely solely on quantitative customer feedback known as structured data to inform strategy and improve the customer experience. Structured data is clearly defined and easy to report on. It can give feedback on your customer's location, gender, age and insight into how they feel about your brand (a four star rating in the App Store, for example). While this information is important, the reality is that it's insufficient on its own
When analyzing structured data, companies are aware of how their customers feel, but not why they feel the way they do. In a time when customer experience can make or break a company's success, data that reveals the why behind customer feedback is essential for businesses to understand. The fact that a vast majority of data—the kind that gets to the root of the cause of a customer's feelings—remains unanalyzed is a huge missed opportunity for businesses in a time when transparency at all levels of the customer experience is now a basic expectation. Customers demand assurance not only that they're being heard, but that they're also being understood.
Companies will not be able to fulfill this core expectation of the next generation of customers unless they come to terms with what they don't understand about big data, specifically the different types and how to properly integrate them within their overall strategy. While most companies are actively mining and analyzing their structured data, many are unaware of how to obtain and utilize unstructured data. Where structured data gives you a place to start when looking for problems and provides a comparison point to measure your company's overall sentiment, unstructured data is actionable and can inform your various teams within the organization how to solve specific problems customers are experiencing across different levels of the brand experience.
This type of data, which includes audio from calls to your contact center, photos shared by customers across popular social platforms or review sites, video and other media, is less easily quantified and is much more difficult to interpret—a big reason why so many companies ignore it completely. This is a mistake, however, as unstructured data represents 95% of all customer feedback. Ignoring the vast majority of customer data means many companies are blinded to critical customer insights that can solve key problems and drive the business forward.
The fact that structured data is critical for assessing the customer experience is not in dispute. Survey results, ratings and reviews, sales numbers and basic customer information provide an easily digestible snapshot of your business. However, there are insights in unstructured data that simply are not available through structured sources. Unstructured data has the ability to uncover the root cause of customer satisfaction and overall sentiment, and to identify the underlying issues driving low satisfaction while helping to uncover customer preferences about your brand and competitors. Modern technologies now available, from sentiment analysis to text analytics, help companies gather and understand their unstructured data to solve targeted issues such as why a specific promotion wasn't received well by your customer base. The reality is that companies that do not invest in understanding unstructured data are leaving money on the table.
With the rise of new technologies that make understanding your customer less of a challenge, unstructured data-mining is becoming a must-have element of any effective CX strategy. Ultimately, companies must use the two types of data together in order to gain the most complete view of the customer experience. When driving this level of understanding within the organization, companies are better able to operationalize this intelligence across their businesses to improve customer sentiment and boost the bottom line.
By implementing a dual-data approach, you will relate to your customers on a more emotional and empathetic level, which is the holy grail in today's digital age when your competition is just a tap away. Those that don't simply won't make it.
Susan Ganeshan is chief marketing officer at Clarabridge. She can be reached at susan.ganeshan@clarabridge.com.
Related articles:
Turning the Big Data Headache into Big Rewards