Unilever Replaces Some Agency Tasks with Startups
After slashing spend on agencies by 17 percent in the first half of the year, Unilever, at the same time, was cozying up to startups as part of its ongoing initiative to cut agency and production fees.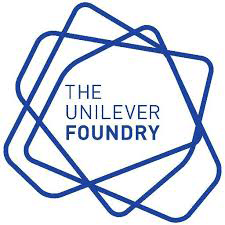 It has set up co-working spaces in Singapore and Ireland where Unilever marketers and up to 50 startups work together on live briefs. Unilever plans to open additional spaces throughout the U.S., Europe and Asia, Digiday reported.
The work the startups are taking on—everything from customer research, content production and social listening—were all once tasked to agencies that Unilever has parted ways with.
"Unilever's traditional agencies are in a precarious position at a time when [it] is cutting half of the 3,000 agencies they use around the world and are making 30 percent fewer ads," Digiday says.
In 2014, Unilever launched The Unilever Foundry program as a strategic initiative to pair Unilever brands with startups to test innovation for the future of marketing. The idea is for the mega-billion company, and one of the world's largest marketers, to be able to market like a startup to keep things fresh and young. The platform encourages start-ups and other innovators to engage, collaborate and explore business ideas with the company and its more than 400 brands.
Each year Unilever selects 50 of the top startups, called The Foundry 50, from among thousands of applicants.
Related articles:
Agencies Need to Realize the Client Isn't Always Right
5 Legal Mistakes Agencies Make When Seeking New Business
King's Hawaiian Shuns Agencies; Lifts Sales Big Time