U.S. Smart Technology Projected to Top $2 billion in 2020: PQ Media
Smart technologies are the most recent addition to the advertising and marketing ecosystem and are proving to be the most effective platforms in increasing consumer engagement, particularly among key young demographics.
U.S. total smart technology marketing (STM) revenues surged 393 percent last year to $340 million, making STM by far the fastest growing marketing segment in 2018.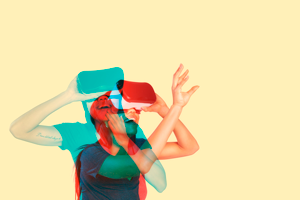 STM revenues are broken down into five major categories—artificial intelligence (AI), augmented reality (AR), virtual reality (VR), internet of things (IoT), and voice assistant marketing.
When broken down by channel, AI is largest and fastest growing of the STM channels, rising 418 percent to $227 million in 2018, a 67 percent share of total revenues, according to the first benchmark on this small but growing category from media industry economists PQ Media, reported in the U.S. Smart Technology Marketing Forecast 2019. PQ attributes this pace to the strength of major operators like IBM Watson that work with big brands. AIM (Artificial Intelligence Marketing) allows marketers to develop personalized messages over multiple media platforms, such as TV, digital and out-of-home media.
Augmented reality (AR) was the second largest and second-fastest growing STM channel. AR is among the least expensive of the channels to produce marketing messages and really caught fire when marketers began partnering with Pokémon Go! and placing mobile beacons at retail stores.
More recently, Shackleton Whisky used AR at retail by adding peel-to-reveal stickers on gift boxes that carried codes that when scanned transported consumers into a 3D experience featuring actual time period footage of Shackleton and key moments of his journey, including leaving behind the whisky at the base camp where it sat frozen for over 100 years before 11 bottles were rediscovered.
VR ranked third in size last year. Weak VR headgear sales made the projected reach of VR much lower than originally anticipated, as high costs to produce VR messages have weighed on this segment, the report found.
The Red Sox plan to increase adoption of both AR and VR inside the ballpark and out. It introduced the Red Sox Virtual Reality Dugout, MLB's first VR experience, at Fenway Park a few years ago. The program provided fans experiential access to behind-the-scenes 360-degree video from the perspective of players including batting box against a virtual pitcher by taking cuts in the batting cage, Adam Grossman, CMO for Boston Red Sox/Fenway Sports Management, told Chief Marketer in a recent wide-ranging interview.
---
You May Also Enjoy:
In this special report, we profile six brands and the CMOs who tapped into the digital and social sphere to create visual spectacles, change conversations, recharge aging brands and engage millions of new customers.
---
Voice assistants came in as the fourth fastest growing channel last year as smart speakers only became available in late 2015 and growth decelerated sharply after Amazon and Google instituted standards that limited ads during daily briefings. Brands are using VA by developing so-called skills, like beauty hints, and incorporating sponsored content marketing podcasts.
Insurance giant John Hancock is figuring out how to use voice viewing it as a big opportunity to grow in to.
"We're looking at things like: you're going to be able to ask Alexa, 'hey, what's my 401K balance?' If you think about the complexities behind that but the simplicity of delivering that to someone who wants an update is a huge value add for a consumer," says John Hancock CMO Barbara Goose. "We're also looking at opportunities where you might ask the question but the answer comes back to your computer screen or mobile phone. So there's integration of devices, it's easier to talk but then receiving the information or reviewing it might be easier someplace else."
Internet of Things (IoT) was the smallest of the STM channels due to very few appliances having the capability to provide effective marketing messages, though connected refrigerators with screens are being used to deploy messages, such as recipes using specific brands.
This year, U.S. STM is pacing to rise 184 percent to $968 million and projected to increase 109 percent.
Despite accounting for less than 1 percent of total U.S. marketing expenditures, overall STM revenues are projected to top $2 billion in 2020 and by 2023 that number will rise to $7 billion, PQ media said. AI is forecast to remain the largest channel reaching $4.31 billion in 2023, with the share dipping to 61 percent.
Some of the key trends PQ Media predicts are:
• Brands are more likely to use AI tech for marketing research rather than developing creative marketing messages.
• Increasing, ARM has become a staple in retail outlets in which AR kiosks and dressing rooms are engaging customers.
• Popularity of ARM has led some firms to stop VR production and switch all resources to AR projects.
• High costs to produce VRM messages has also contributed to lower growth, freezing out smaller businesses, however VRM is considered the most engaging of the SMT channels because of its storytelling characteristics.
• Chatbots that have entertaining content, like trivia and quizzes, are driving engagement and results on e-commerce sites.
• Brands using IoT on non-appliance objects, such as almost empty liquor bottles sending marketing messages to phones.
"STM use has been growing substantially over the past three years as more brands become aware of its potential, with cost, ease of use, and turnaround time being key factors when they choose to employ one of the five STM channels," said PQ Media President Patrick Quinn. "While some industry observers have called STM the 'holy grail' because of its ability to engage customers at the point of decision, key issues like standard measurement remain, as no standard ROI-type measurement has yet been developed."