DIGITAL ALL-STARS
From winning content creators to top social media strategists, meet the B2C marketers that are executing some of the industry's most innovative campaigns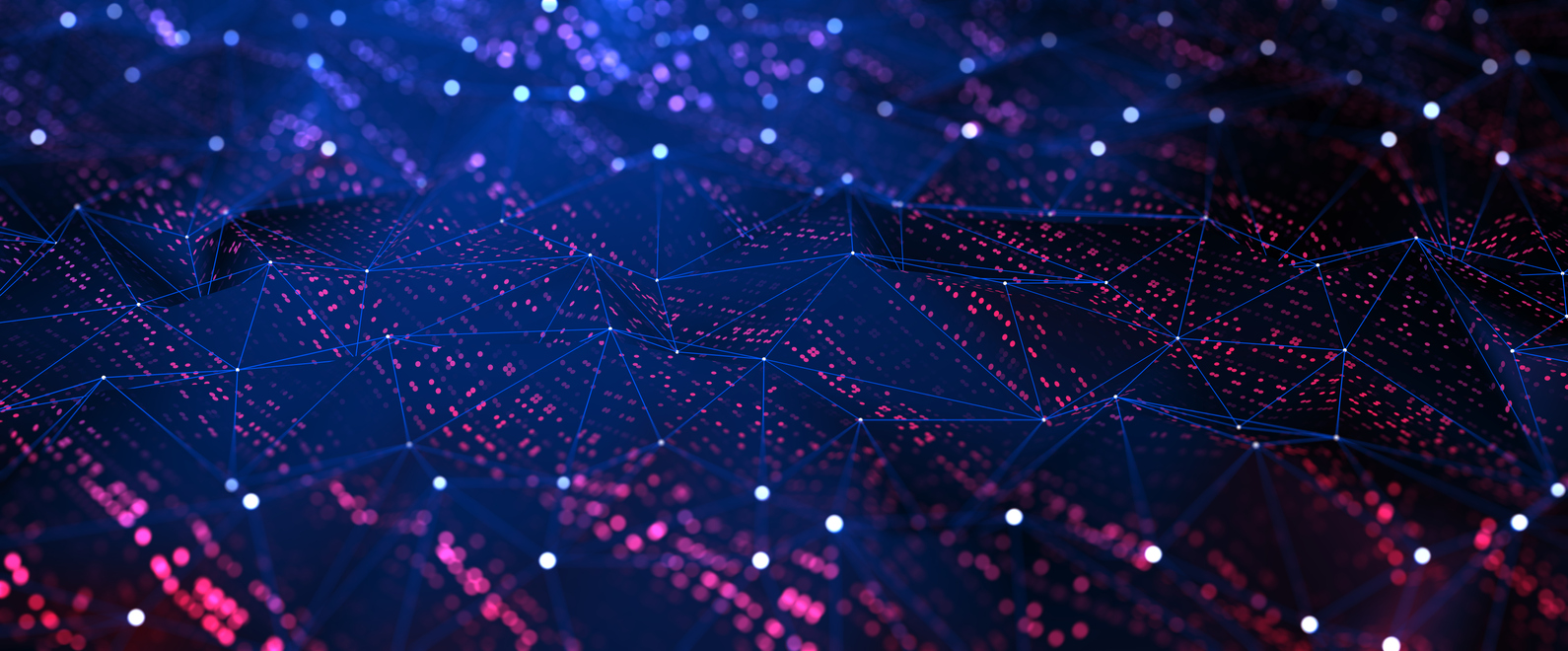 With 3.4 billion active users, social media is a vast universe for marketers with the gumption and tenacity to play hard in that space. 
In this special report, we profile six brands and the CMOs who tapped into the digital and social sphere to create visual spectacles, change conversations, recharge aging brands and engage millions of new customers.
From IMAX and John Hancock's masterful use of Instagram to SunTrust's and Cars.com's disruptive Twitter campaigns to Hickory Farm's spot-on turnaround effort to Sparkling Ice's hit on a social superstar, these brands have upended social and digital norms.
VISUAL SPECTACLES
IMAX finds the sweet spot on Instagram Stories and drives growth far beyond expectations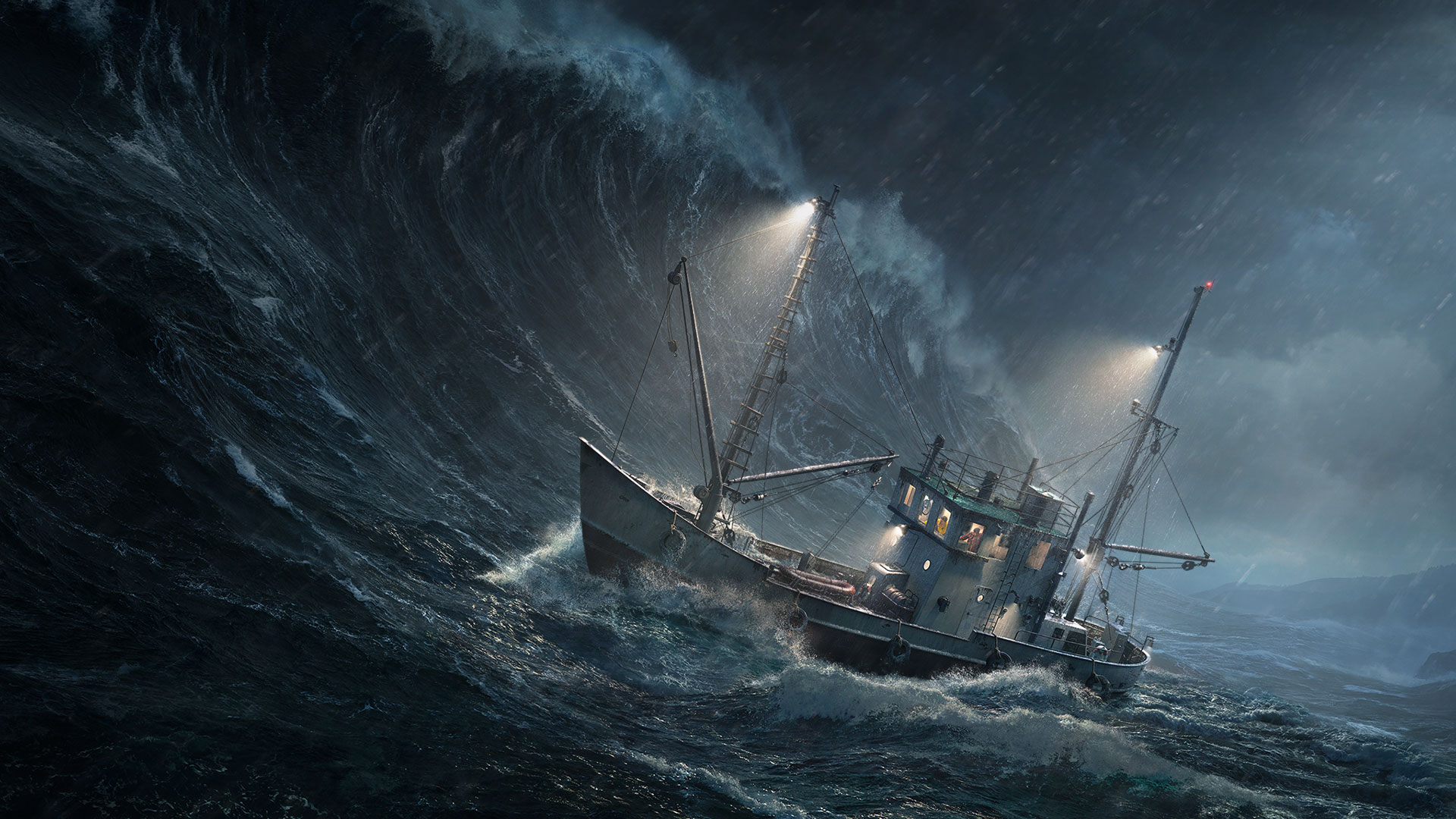 Why They Are an All-Star: IMAX got laser targeted with its social media platform strategy focusing on just Instagram Stories to drive unprecedented growth in followers and to support a new global campaign—the largest in the brand's history.
Last year, IMAX began taking a hard look at its social channels — Facebook, Instagram and Twitter — and how those three ubiquitous, yet oft elusive platforms could play a role in evolving its digital strategy to be more effective.
After diligent testing and learning it was Instagram—in particular, Instagram stories— that would become a major spoke in the marketing wheel.
"If the only way to experience IMAX is to be in that incredible space, then the question for us is how can Instagram stories allow us to get closer to customers and more importantly have a more regular dialog with people who are huge fans of the brand," Denny Tu, CMO for IMAX, says.
The team let its followers provide the answers through open-ended questions posed through Instagram polls—like, what's your favorite movie? Or, what piece of content did you like? The information gleaned was used to tailor content, sharpen the voice of the brand and drive the Stories content marketing strategy.
The results drove dramatic change. IMAX revamped its strategy from having a single beautiful image that promoted a single film title on its feed to emphasizing a more narrative approach through Stories. Content pivoted from conversations solely about titles to in-depth conversations that included more brand-related content about what made IMAX different and special in the market. The conversations swirled around IMAX's approach toward filmmakers and its cameras and it began to leverage more insights with polls, sliders and question cards.
One set of 10 cards for the foot-stomping film "Bohemian Rhapsody" began at the premiere as if the viewer were right there at Wembley Stadium in England. A click on the next card and the crowd appears live. Then, an engagement slider asked the follower if "you're ready to rock?" As the cards moved along, other questions engaged the viewer like, "What's your favorite Queen song?" Then, you might see Rami Malek, who plays Freddy Mercury, answer that question and finally a wrap with the premiere and a hashtag. 
"I'm a big fan of brutally simple and the work that we put up is just beautiful and simple. Those 10 cards saw a 60-plus completion rate," Tu says.  "Instagram was providing us some really good legs for obvious reasons. We're an immersive big brand. We're a visual brand and Instagram Stories allows us to better bring to life that full fan in-theater experience."
That storytelling strategy has driven a 45 percent increase in followers, now topping 306,000. Several patterns have also emerged. Live event coverage recorded success rates of 70- to 76- percent when five cards were used and 60- to 65 percent with 10 or more cards. The interactive elements recorded anywhere from six to 15 percent higher retention rates. 
Going Global
Shortly after the social revamp began, IMAX launched its largest global branding campaign to date, "Films to the Fullest." The campaign went live across 79 countries in 40 languages with over 100 exhibitor partners across the world and includes a combination of digital, in-theater marketing, posters, both digital and print, OOH activation and outdoor. 
Numerous campaigns within the launch are based on movie titles which serve as an ideal content platform for Stories. 
Social media marketing is managed in-house with a few agencies that provide some input and "hot-deskin"' with the IMAX team during periods of campaign bursts.
"When we get it wrong, we fix it," Tu says. "There are times when I'm looking at a story and asking: Did this hit that note that we need to hit? The ability to be able to make pivots and changes very quickly when you have the team here is great." 
The challenge with Stories, he says, is getting the editorial calendar right to understand where Instagram fits into the cadence of the overall campaign and studio partners. Then there's the question on how much is too much.
"I don't think it's the number of stories you need to post," Tu says. "No one has the magic formula. Every brand has a unique set of followers that love the brand for a reason and my advice is you need to figure out what resonates with your brand and sometimes it's doing it in one or two cards, sometimes it's 10 cards. If we say maximum completion rate is 10 cards for a drama or comedy launching in France you will turn into an android and we're not interested in that. We ask ourselves whether or not we think the story is exciting and fun and if it is we'll do it and if not, we won't." 
So what does all this fresh brand affinity mean?
"There's a lot of schools for thought on how we drive brand affinity in digital and how that drives transactional skill," Tu says. "Instagram best allows us to deliver what we need to deliver right now which is interactivity, [and?] a visual spectacle."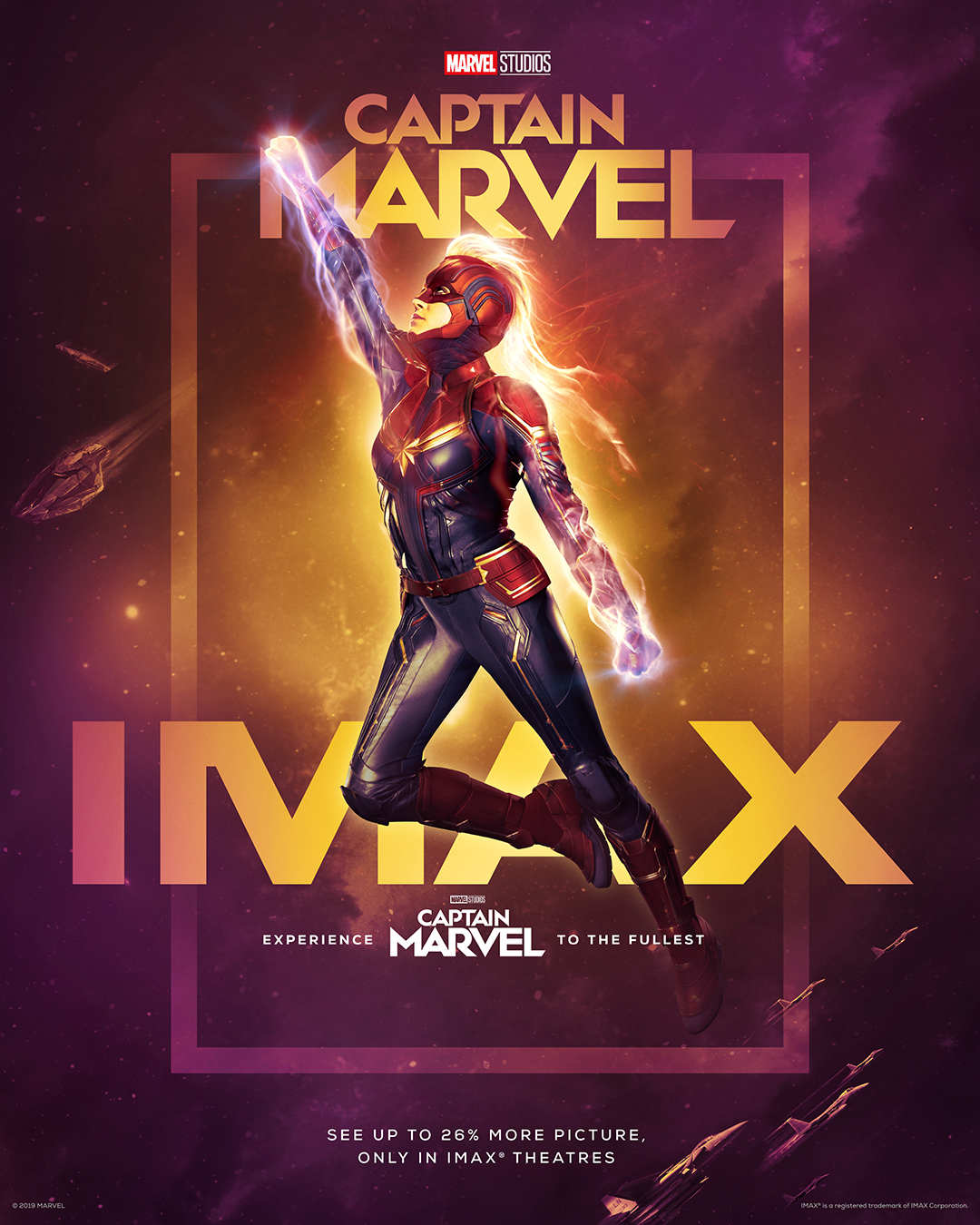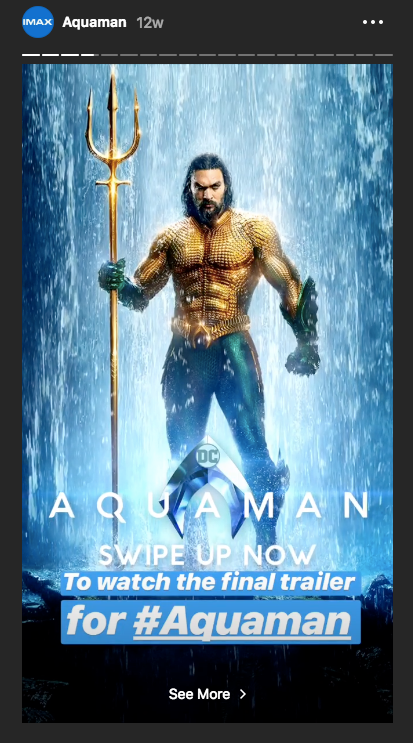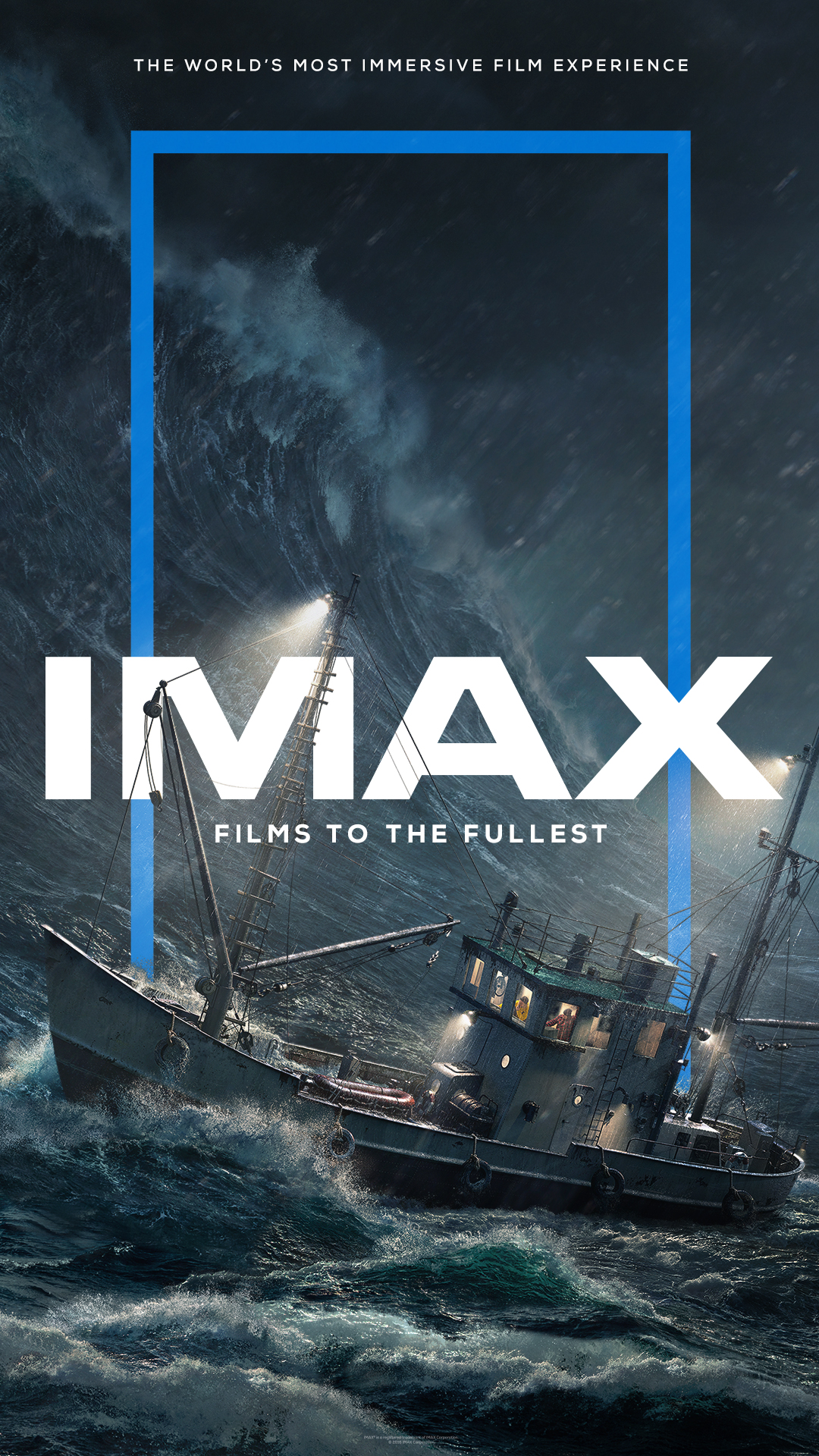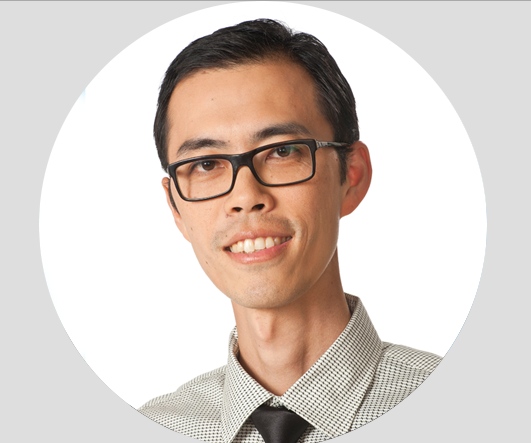 The Long Game
John Hancock drafted a roster of inspiring and respected NFL rookies to get personal and talk retirement in videos that took off on Instagram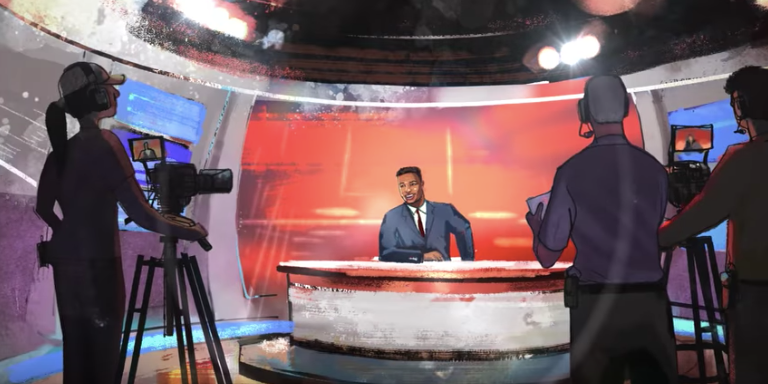 Why They are a Digital All-Star: It takes a lot of hard work and ingenuity to change the conversation around retirement—especially among millennials. But John Hancock did just that with a new digital- and consumer-centric brand strategy that engaged millions of young consumers.
Insurance giant John Hancock has long been in the business of talking vague, distant futures with customers, but the brand wanted to switch the conversation to healthy living and retirement planning and help those customers make long-term decisions stress-free.
"We were excited about where that could take us," CMO Barbara Goose says. "It's a nice message and a nice differentiator in the category."
To get that message out, Goose and her team came up with a brilliant play. They turned to a group of young men who know better than most that retirement comes on fast: NFL rookies. The average career is about six years for players who make a club's opening day roster in their rookie season, with many now retiring before age 30, Business Insider reported. 
Enter "The Long Game," a digital and social campaign that launched last fall in partnership with CBS Sports Digital and The Player's Tribune, a media platform founded by Derek Jeter that provides content written by professional athletes. At its core are six professional football rookies who opened up the discussion around retirement planning through a series of long- and short-form videos. Tapping into the unique passion football fans have for the teams, the goal was to inspire other young adults to think about their own personal passions and get a jumpstart on mapping out their own futures. 
The rookies, Saquon Barkley, Calvin Ridley, Sony Michel, Phillip Lindsay, Dante Pettis and James Washington, talk about their respective long-term goals and passions outside of football. The six videos were released over the course of four months on the player's Instagram accounts and other channels. They have received a whopping ten million views since the launch, including likes and comments from other players, offering John Hancock the ability to follow up with messages and calls for more specific actions. 
Facebook is the top performing social distribution channel by far; The Player's Tribune Facebook is seeing a five percent average engagement rate and CBS Sports Facebook is seeing a nine percent average engagement rate.
"We tried to change the conversation about retirement," Goose says. "[The rookies] talk about achievements off the field and how they're planning today for the future. It's been a more positive way to talk about something that's scary and amorphous."
By driving consumers to John Hancock's website, the brand can convey that John Hancock now sells its products directly to consumers. Once there, visitors find advisors, downloadable apps and wellness products like Vitality, which gives policyholders money back for things like eating healthy and exercising more.
"We are going after younger people who have aspirations to achieve, are future focused overachievers, starting careers and families," Goose says. "They are setting up plans early on and we want to make sure we're delivering the products to help them be successful in what they want to do. The retirement campaign is the leading example enabling actions and enabling consumers to do things directly with us." 
A multi-touch portfolio of content supports "The Long Game" through social channels, programmatic digital and The Player's Tribune, CBS Sports and John Hancock channels. But as the campaign moved along, not surprisingly, the rookies' social channels had the most visits and the most people liking the content and then sharing it on Instagram.  Saquon Barkley, for instance, had the highest views on Instagram compared to other rookies (9,200 on The Players Tribune Instagram and 14,000 on CBS Sports 's Instagram). His content saw a massive 36 percent engagement rate on CBS Sports' Facebook and an impressive 12 percent engagement rate on CBS Twitter. 
"We wanted to get where younger people were—live audiences on multiple devices. We wanted to be a part of it. We want people to know John Hancock is in the retirement business," Goose says. "It's about making that connection with someone with content they like. With a multi-touch strategy we have a much better chance of breaking through that second or third time because we've already started the conversation with them." 
The more than 10 million total video views cross social and distribution, including 70,000 social engagements, and 60,000 site visits. Users devoured the content, spending more than five million total minutes on The Players Tribune, CBS and John Hancock. Within the target (future-focused overachievers) there was a 10.2 percent lift in association of JH + Retirement Services. Additionally, within the target there was an increase of 19.2 percent in aided awareness of the brand. As for the John Hancock website, in just over a month, 4,000 visitors visited directly from the campaign content to "make a financial plan," with 86 percent of those visitors new users to JH.com platforms.  
"We're priming the pump setting them up for the next opportunity in the digital space," Goose says. "We can go after an audience that we know has seen this content. It's a multi step process to bring them through the funnel. It takes time and these are high consideration products."
---
You May Also Enjoy:
---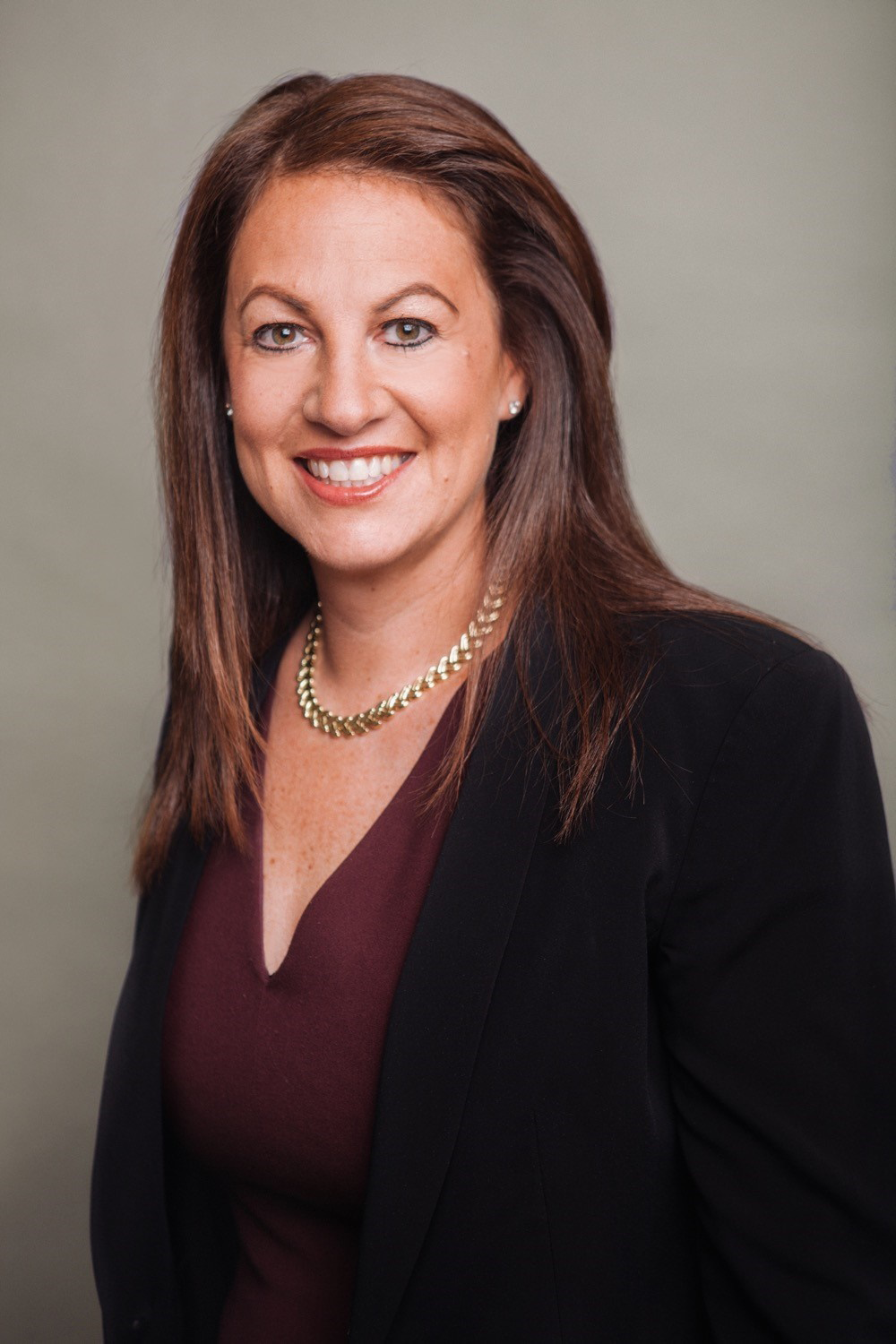 The Glory of Gifting
Hickory Farms' customers were aging and revenue had stalled. A new CMO recharged the brand with new products, new teams and spot-on social and digital marketing strategies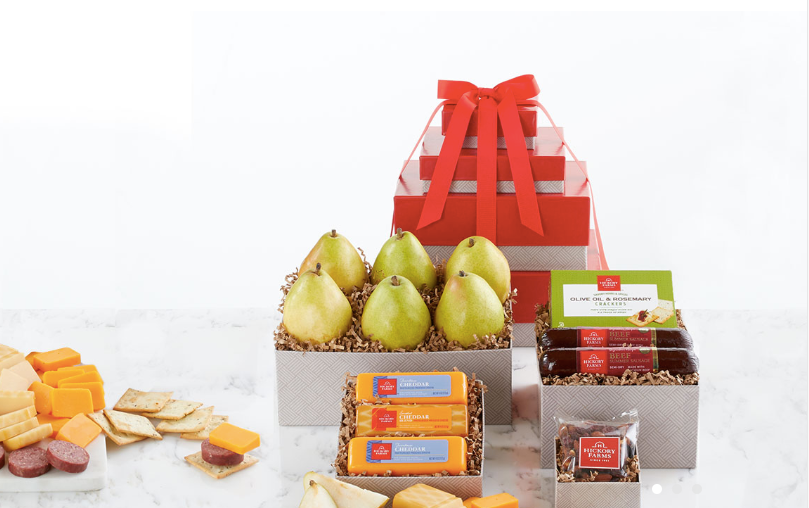 Why They are a Digital All-Star: After a 10-year drought of marketing investments, CMO Judy Ransford crafted a powerful digital and social marketing machine to drive impressive eight percent year-over-year growth.
Say "Hickory Farms" and most people conjure up fond memories of a merry platter of sausage and cheese arriving on the doorstep at Christmastime—20 years ago. And therein lies the problem.
"We'd been through about a decade of pretty stable business serving the historical customer base but weren't really growing," says Judy Ransford, CMO of the specialty foods company. "We lacked a voice in the food gifting market."
Ransford, the P&L owner of the direct-to-consumer ecommerce business, joined Hickory Farms in June 2016 as part of a new management team brought in by recent investors who took the company private. The mission—and challenge—was to take the iconic, well-known, well-loved brand and overhaul it with a modern makeover to drive growth. 
The logo was redesigned, hundreds of new products and categories were added to the mix, packaging was redesigned, new social, email and creative teams were on-boarded and the consumer gifting experience was completely overhauled. To celebrate the transformation, a new overarching and comprehensive rebrand launched in January 2019.
Before Ransford joined Hickory Farms, there had been no investments in digital marketing outside of the gift-giving months of November and December. Dollars for social were non-existent. That all changed as budgets began flowing to key platforms that could drive growth—new comprehensive digital and social media marketing strategies and campaigns to drive business during new occasions outside of the holidays and to reach new, younger consumers. 
"We had a ton of success as we stepped into digital programs both in paid social and paid search, as well as just beefing up our content strategy in organic social and in our email programs," Ransford says. 
During the off season last year—January through October—business year over year jumped from 17 percent to 30 percent driven almost completely by implementing the digital strategy, approached as a full-funnel engagement strategy that included retargeting. 
Telling the Tale
Hickory Farms sees the greatest success when its digital content is amplified across multiple channels. For instance, its Valentine's Day Gift Guide lives on its blog, but has been also been featured in email and on Facebook, Instagram and Pinterest.
Instagram followers grew from 2,500 to more than 10,000 between June and December 2018. In addition to using Stories for the first time, as well as organic content, giveaways engaged the audience and grew followers. 
As an example, a post on Jan. 28 offered a Valentine's Day giveaway for a chance to win a "salami bouquet" by following Hickory Farms, tagging a "salami soulmate" and liking the photo. The post reached more than 21,000 people, 68 percent of whom where not already followers. Overall, the post earned a 20 percent engagement rate and more than 220 new follows.
"One of the things about a heritage brand is that it's fantastic to be so well known and have a great base with loyal customers but we definitely had an aging customer base. So, Instagram is super important for us to get visibility and relevance with a younger audience," Ransford says. "The great thing is we happen to have very photogenic and Instagram-friendly products that people love to talk about so that's the approach we're taking to really move in there."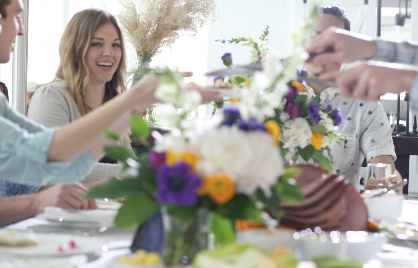 A second leg to the digital strategy is email. When Ransford arrived, all of the email programs were outsourced and weren't driving maximum value. Core functions were brought in-house as was new technology around both email and digital initiatives, including Salesforce Marketing Cloud. A leader was hired to manage the email team, which drove 125 percent revenue growth from 2015 to 2018 by using live, interactive features like quizzes and polls, countdown timers for promotions and live maps for store locations. A Feb. 4 Valentine's Day email featured a live poll for customers to share their plans, as well as free shipping until Feb. 14.
"That is something in my background," Ransford says. "I've always looked at email in ecommerce as one of the revenue and conversion drivers. It's a complete transformation taking a digital program that really wasn't doing a lot for us and by both growing the list side and improving the content and the strategy around delivery of our email, we've really seen it take off as one of our most important revenue drivers."
Next steps call for continuing to grow Instagram followers, ramping up Pinterest content and creating more video to build up a presence on YouTube.
During the busy holiday season, the team also supports 500 pop-up kiosks in malls across the U.S. and two new year-round brick and mortar shops in Denver and Minneapolis airports. Hickory Farms also has retail stores and a wholesale operation with distribution through major channels like grocery and mass channels, including Walmart, Target, Macy's, Dillard's and JC Penney.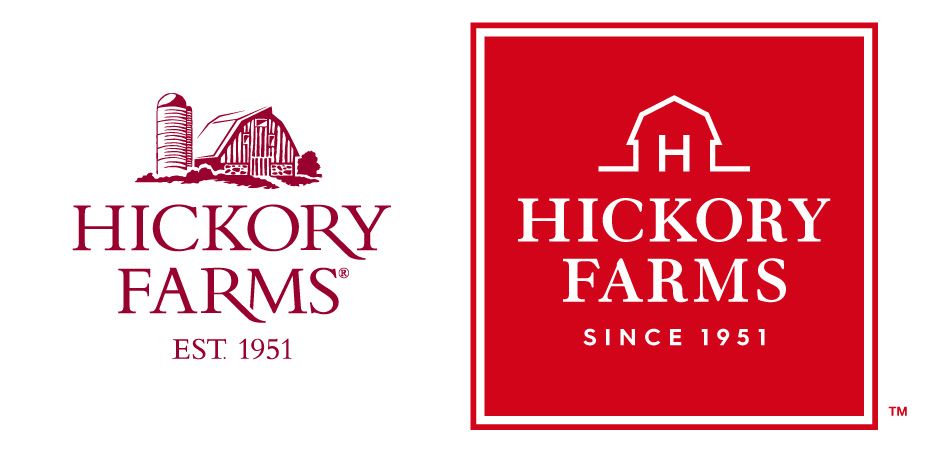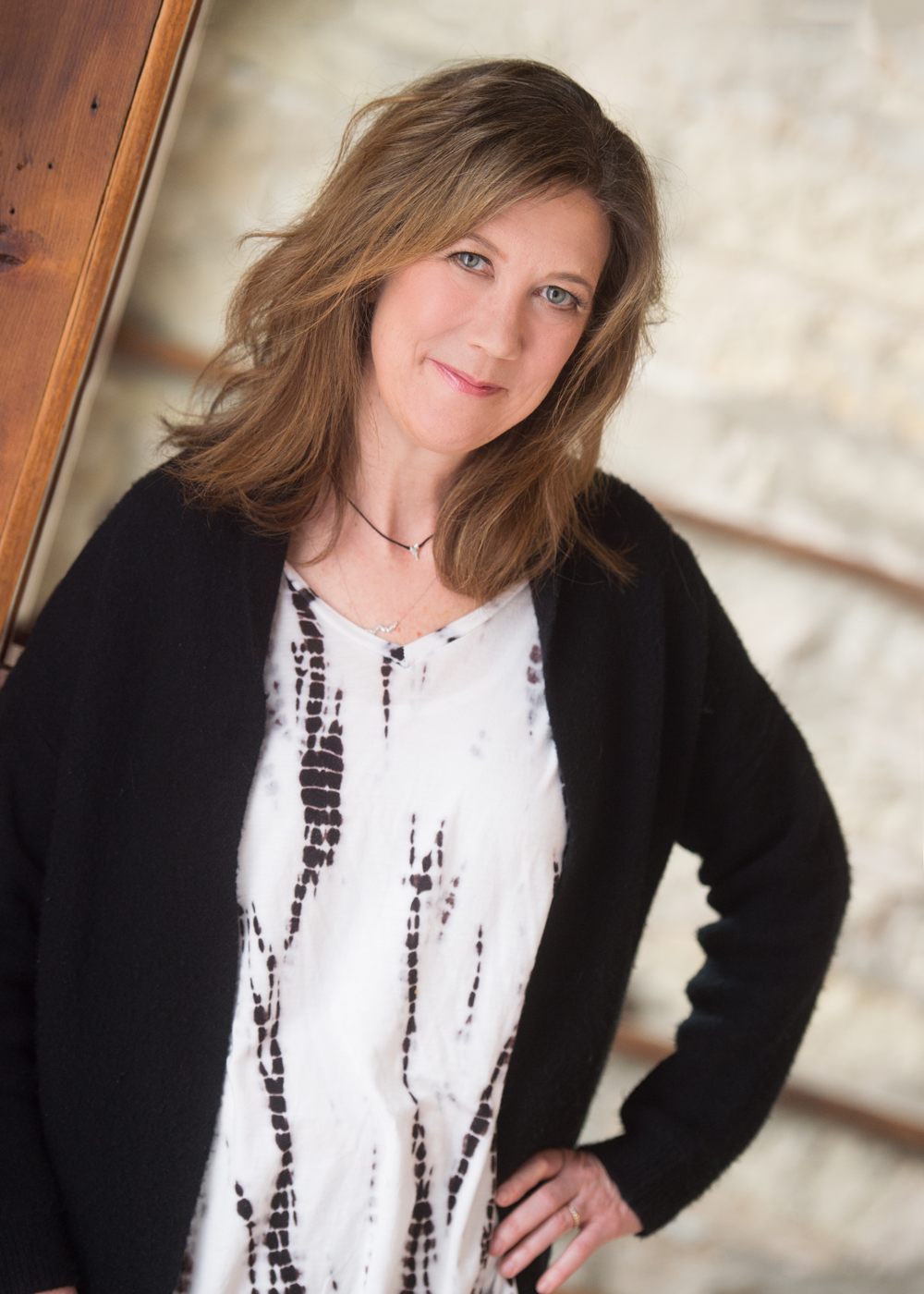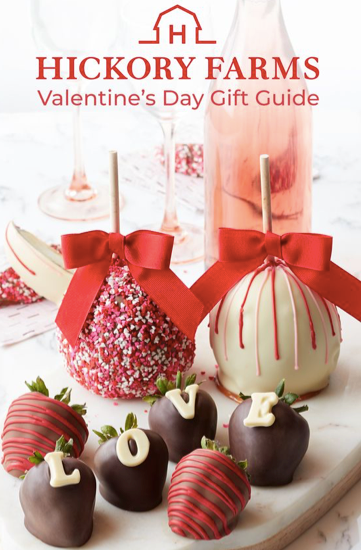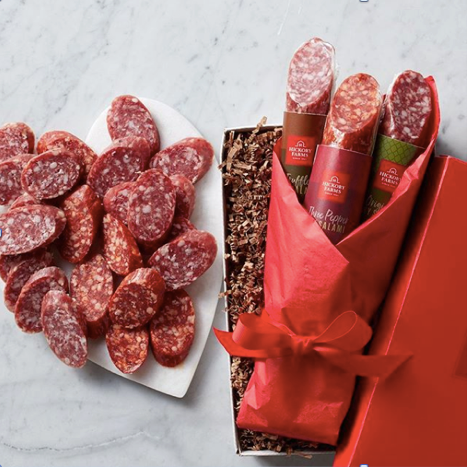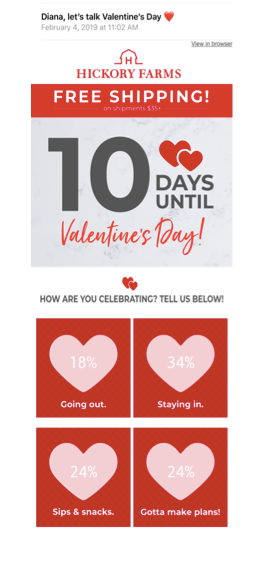 Sparkling Ice Pours a New Social Strategy
The team uncovered one superstar that would upend its social marketing strategy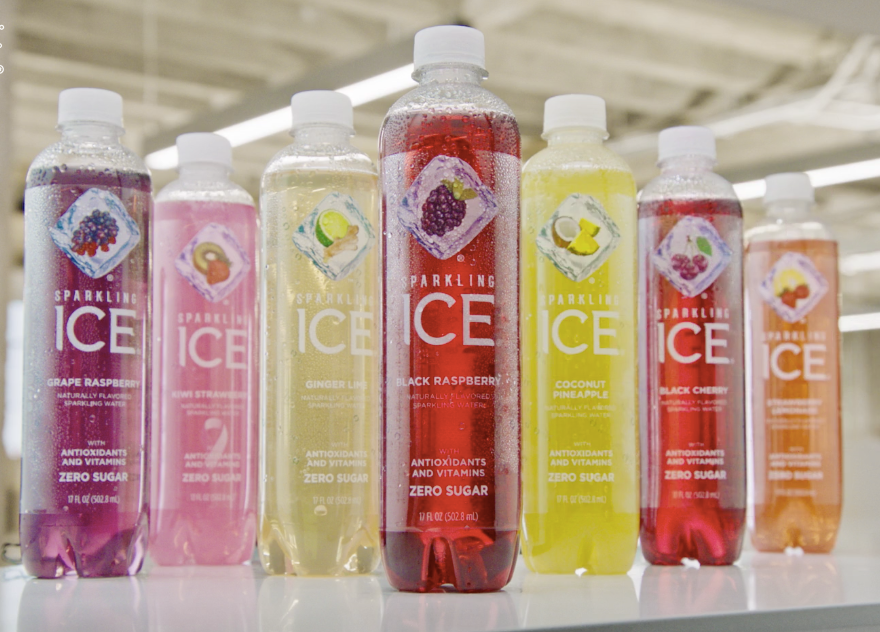 Why They are a Digital All-Star: By testing, listening and learning from its social media channels, Sparkling Ice hit on a tactic that took its social marketing strategy in a whole new direction.
Through a series of tests last year, the Sparkling Ice team uncovered one superstar that would upend its social marketing strategy: a socially driven, limited-edition mystery fruit flavor contest tied to a sweepstakes.
Last summer, the first edition of the contest launched on Sparkling Ice's Facebook, Instagram and Twitter platforms where players submitted guesses and entered for a chance to win over $45,000 in prizes, including an all-expense paid VIP trip to the Coachella music festival in April 2019. Players could enter once a day to maximize their chances of winning.
"We created our own benchmark because this was the first time as an organization we've ever done a limited edition promotion. So we weren't quite sure what to expect. It exceeded all expectations," says Sarah Gustat, vp-marketing at parent Talking Rain Beverage Co. "Much about social is looking at what works well and really refining that and continuing to learn as much as we can. That's the beauty of digital and social, we can make those refinements along the way and really understand how we can make the most efficient and effective impact."
Riding that success, a second limited-edition mystery flavor campaign rolled out over the holidays. The next iteration slated for May, "Tropical with a Twist," offers a tropical cruise as its main incentive.
There will, of course, be in-store marketing and a mega launch party with partner Holland America, but the focus is on an integrated social and digital campaign updated with prior learnings to drive strong consumer engagement. 
The Sparkle Squad
Influencers, called "The Sparkle Squad," play a critical role in the success of the brand's digital outreach. The Squad is hand-picked to reach specific consumer segments, like pre-diabetics, diabetics, people on the Keto diet or Weight Watchers members.
"Gone are the days that we assume the Sparkling Ice consumer looks the same," Gustat says. "These are very nuanced groups and how to effectively communicate to each one is a little bit different based on their dietary needs or interests. Those nuanced approaches have been very successful for us." 
As an example, Margaret Scrinkl (@scrinkl), who works in paper crafts, was selected to promote the Mystery Flavor contest last year based on her high level of engagement, "ravenous fan bases and boundless creativity," Gustat says. "Having seen her work we knew she would be a good brand fit given the fun and color. It felt like a reflection of the Sparkling Ice brand and really brought the campaign to life."
Also leveraged were "performance influencers," or 25 smaller influencers, engaged to generate buzz around the sweeps. Success was measured in clicks to the entry page, impressions and total engagements. Posts by these influencers resulted in more than 15,000 clicks, 15.9 million impressions and more than 19,000 engagements. 
The 2019 "Tropical with a Twist" campaign also marks the continuation of a pivot started in 2017 away from the traditional vehicles that Sparkling Ice had employed in the past—such as outdoor and TV—to really hone in on digital and social channels, where it is seeing a higher ROI. There, the brand is is able to employ a more strategic targeting approach, deliver smart creative and messaging and truly measure effectiveness.
"It allowed us to learn on the fly and make adjustments and put a lot of testing into the market," Gustat says. "The result was we were constantly optimizing, constantly learning and we were able to get a lot of data back to really understand what was driving the greatest impact, whether it was a specific piece of creative, a specific target audience or specific messaging. 
In conjunction with the brand's recent shift to naturally sourced colors and flavors, Sparkling Ice also launched a new "Sparkling Ice Maker" voice skill with Google Assistant and Amazon Alexa to provide consumers with Sparkling Ice cocktail and mocktail recipes. Consumers share which Sparkling Ice flavor and spirits they have on hand to access a variety of recipes.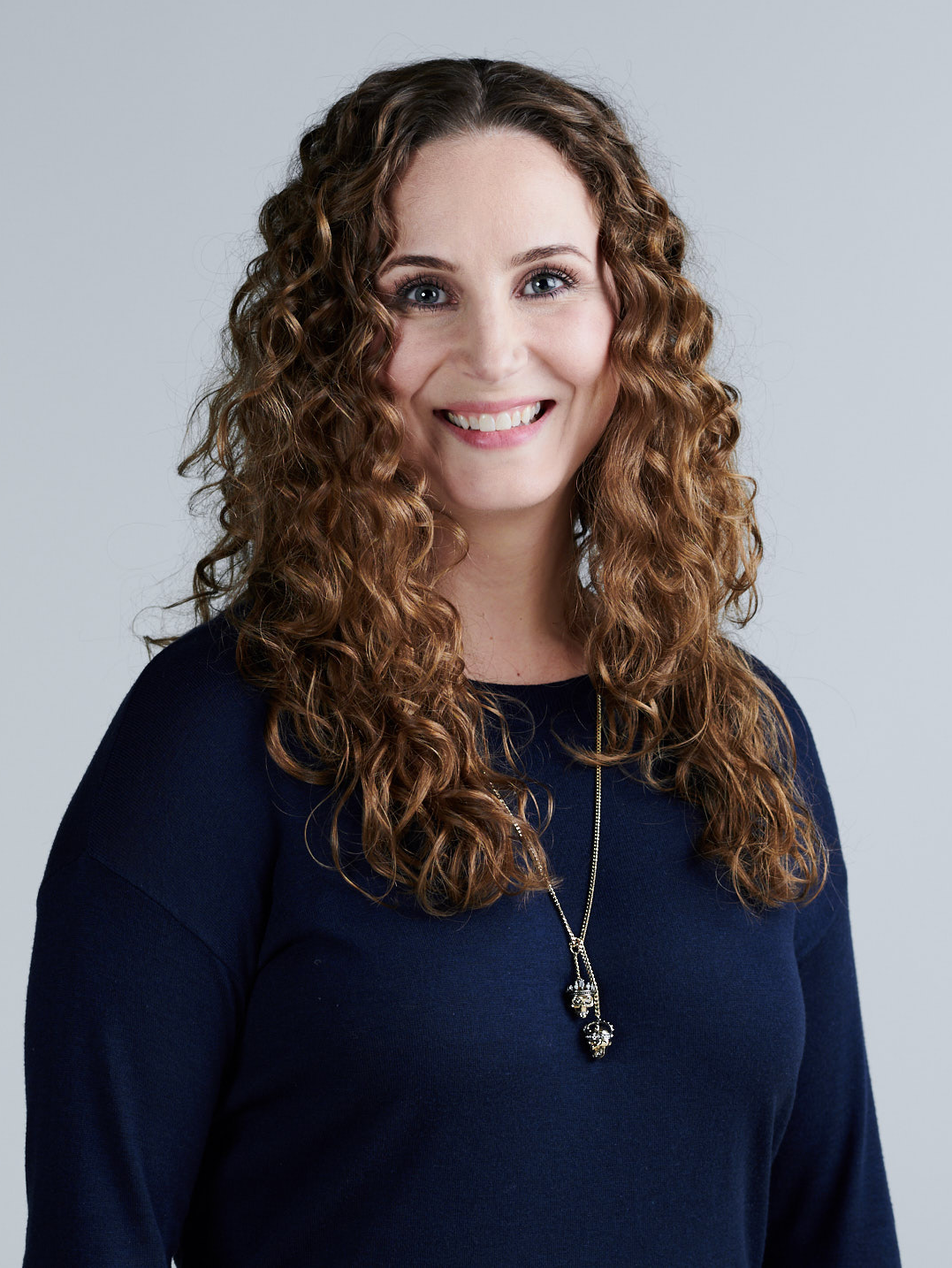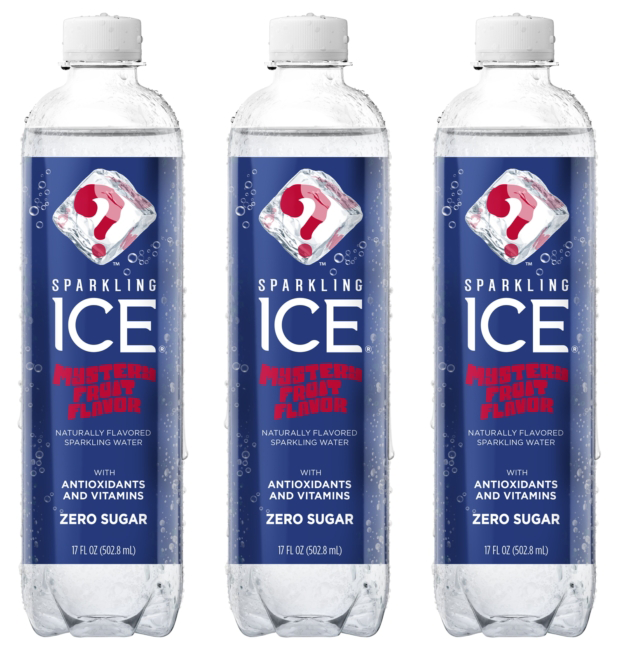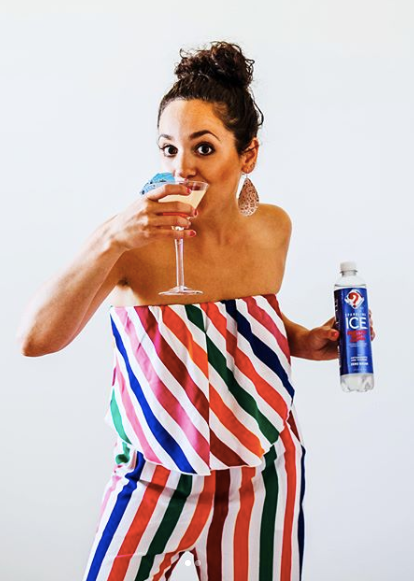 Keeping it Real
A war room at Cars.com pushed out real-time creative and clever responses to Super Bowl LIII ads that drove astounding increases in site traffic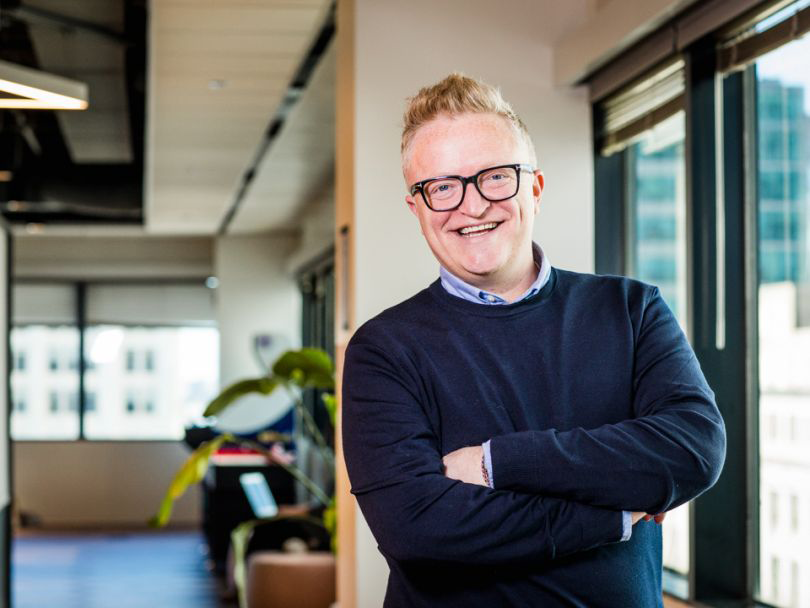 Why They are a Digital All Star: Not every brand has $5 million to spend on a Super Bowl spot, but Cars.com may have reaped the same rewards by intercepting the big game with a real-time social offensive.
One might refer to Cars.com as the Tinder of vehicles. The brand matches dealers and manufacturers with those in the market for a car.
That said, online traffic is its currency and what it learned was that social and digital are an incredibly efficient and effective way drive car shoppers to its site.
Over the last 12 months, site traffic has increased every month through a number of smart campaigns developed in house ranging from SEO strategy to media targeting and innovation to site enhancements. Creative is tested to make sure it resonates with the audience before putting a paid media investment behind that creative.
And then came Super Bowl LIII.
"We knew we weren't going to invest in television, it's just too expensive," says Seth Goldberg, senior director, brand marketing at Cars.com. "It would do a great job of brand building but a majority of that market may not be in the market for a car. We are heavily committed to digital and social. It is where people live today and where we are finding people ready to buy."
Cars.com found those buyers by "surrounding" the Super Bowl, to reach people in places where conversations about the game—and the commercials—were going on.
To do that, the brand tracked just about every single commercial aired during the game via social media and then set out to respond—in real time. "The Big Match" campaign was waged from a war room at the brand's Chicago headquarters by more than 40 "matchmakers" from Cars.com, Twitter and its digital agency of record R/GA. Clever responses and custom, real-time creative and videos were crafted and pushed out on Twitter in real time whether the Super Bowl advertiser was a car maker or not.
"We were writing the copy within five to seven minutes of commercials running so that people who started to engage saw us," Goldberg says. "It was a way to be efficient and show the world how innovative and effective we could be in jumping into conversations and making our brand really relevant during the game."
For example, as Maroon Five was getting ready to take the stage for the halftime show, Cars.com posted: "And now, @carsdotcom proudly presents the Halftime Showroom, featuring Five Maroon Cars!" with links back to the site.
When MichelobUltra aired its spot, Cars.com was quick to point out "And .@MichelobULTRA not even a robot can resist the rugged look of the Jeep Wrangler, which we just spotted stealing the spotlight in this ad." 
Even Colgate could not hide. After its spot ran with the message of pearly white teeth, Cars.com talked about white cars, again driving people back to inventory to search all-white cars.
Similar messages were posted on Facebook and Instagram to reach those audiences talking about the game.
After the game, videos posted on YouTube caught up with people who where searching to re-watch the commercials, , like this one based on the Audi ad. 
"We responded to almost every TV commercial that ran during the game. We always tried to find a relevant way to turn it back to us," Goldberg says. "We knew the majority of conversations were happening on Twitter during the Super Bowl about the game. We knew people were there and that we could capture them."
And capture them they did. During the game, Cars.com saw a 42 percent increase in site traffic, SEO traffic related to the brand was up 58 percent and videos drove a striking 27 million views, including plenty of shares and likes. Engagement on Twitter was 65 percent above Twitter's own benchmarks. 
The team did plenty of work before the game, lining up 50 pieces of creative and content based on Super Bowl spots that had been released prior to game day. Teasers, including video, ran on Facebook, Instagram and Twitter to build awareness and get people excited about the game and to be on the lookout for what might come from Cars.com.
Cars.com relaunched the brand last August, and while TV played an important role, Goldberg was always thinking about content for digital and social because "that's where people are." 
"We still believe in the power of television, but we've found we can be much more efficient and effective and relevant in the moment. So we're having a lot of fun, but building a lot of awareness and always driving customers back to our site," he says.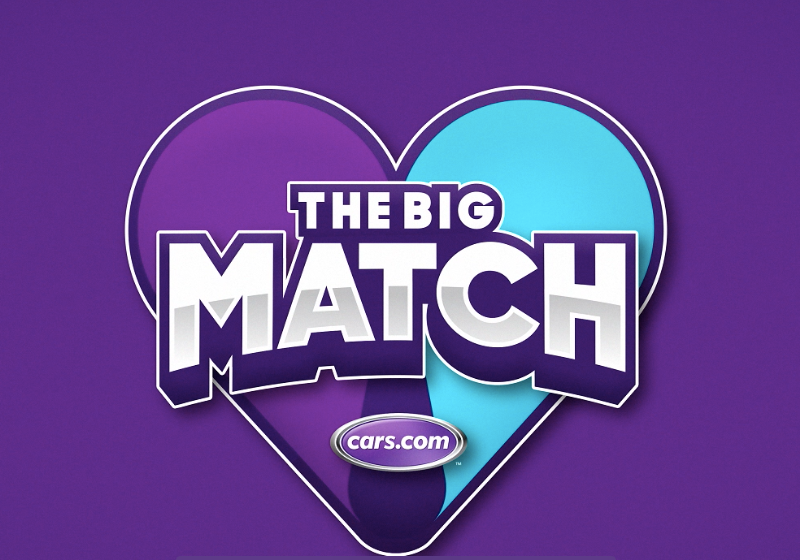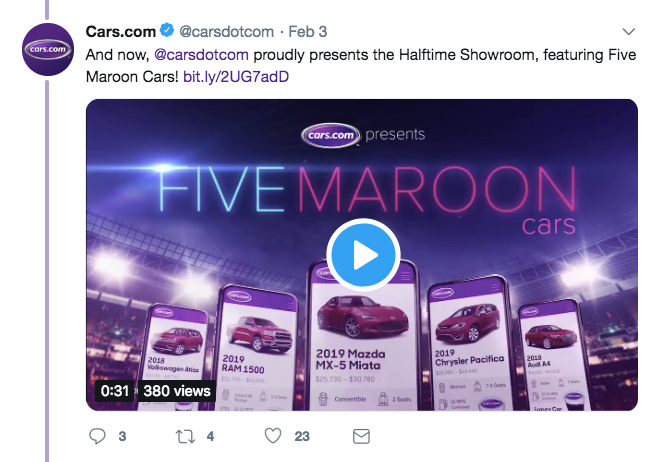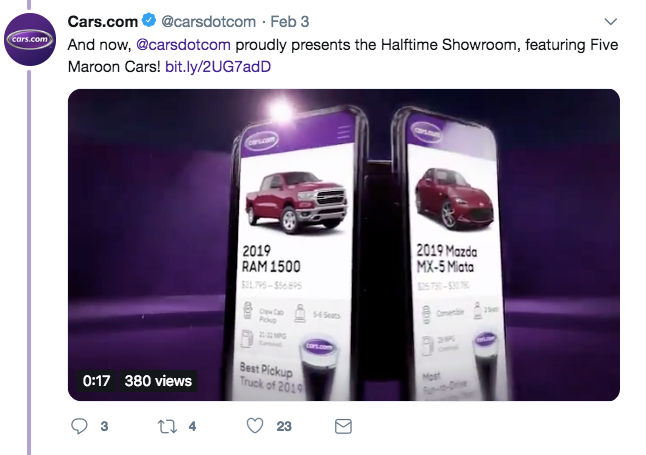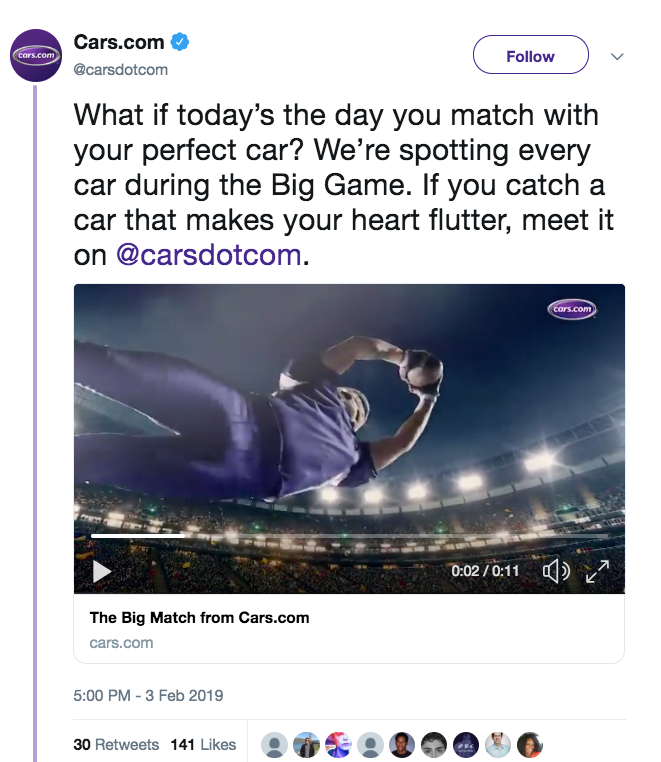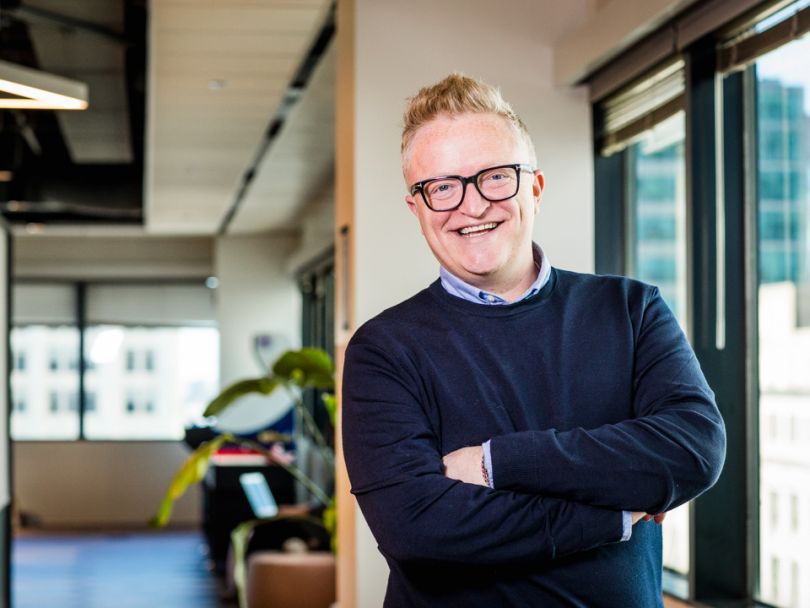 Hometown Hero
Sun Trust bank took over its hometown for Super Bowl weekend with a disruptive series of social and digital firsts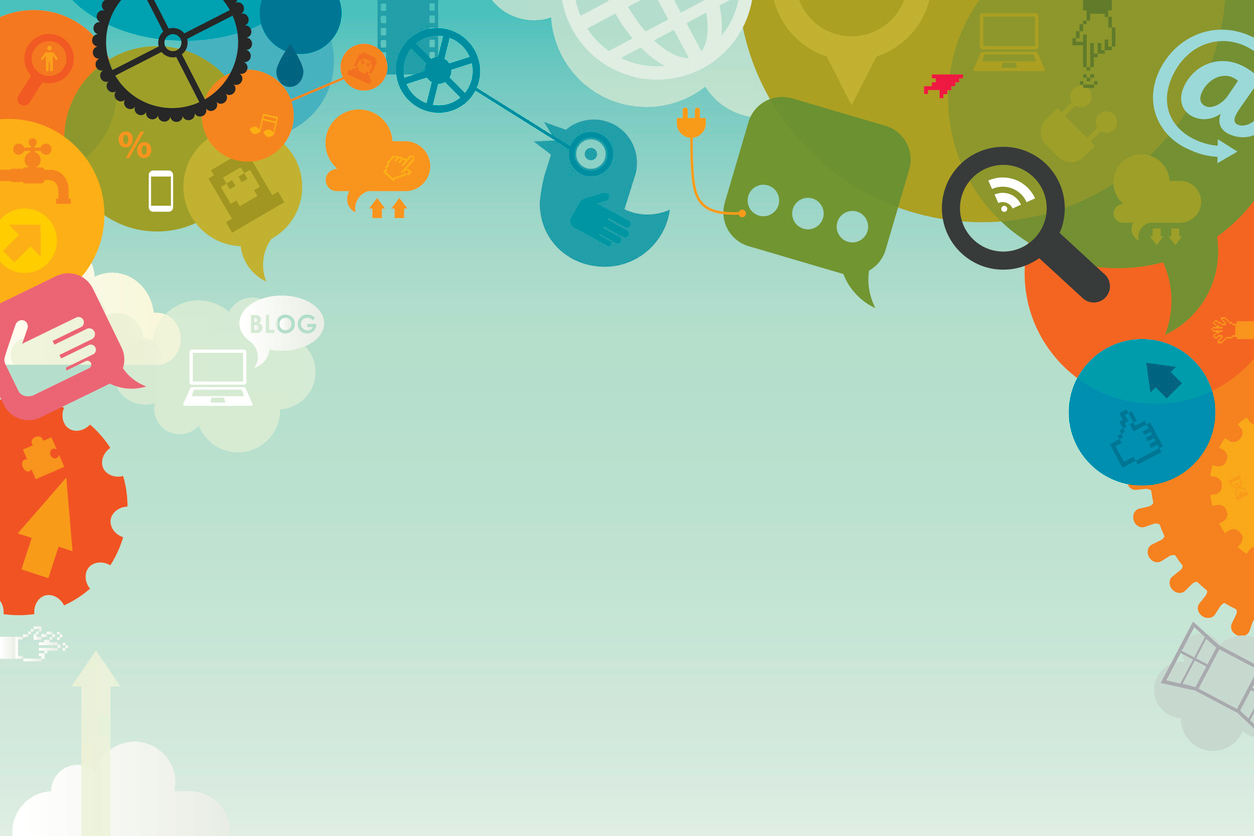 Why They Are an All-Star: Collaborative planning and on-point executions on their home turf of Atlanta helped Sun Trust create a social spectacle during Super Bowl weekend.
Atlanta is Sun Trust's hometown. So when the city played host to the Super Bowl in February, Sun Trust was ready with an all-out marketing blitz designed to spread its message of financial confidence.
There were free family events, flag football challenges, prizes, games, athlete meet and greets, celebrity autograph signings and chances for visitors to test their skills as a quarterback or running back. Some 1.5 million visitors came to the game, and many more just to party. But the true MVPs of the show were the breakout social and digital executions.
"We blanketed the city with awareness," SunTrust Bank CMO Susan Johnson says.
Sun Trust, the official bank of the Atlanta Super Bowl Host Committee, delivered a number of social and digital firsts. A disruptive animated Snapchat mural at lifestyle destination The Battery Atlanta could not be missed. The 18-foot tall mural tapped new technology in the Sun Trust app that had never before been used by a financial services brand. Once the Snapchat code was scanned on the mural, the mural came to life through augmented reality, delighting the crowd.
"The mural really takes social media to a whole new level and makes it an experience," says SunTrust Bank SVP, Director of Social Media and Content Marketing Sheri Malmgren. "Anyone that's drawn to this is going to know what to do and want to experience it. It creates a really cool animation and also doubles as a photo opportunity for people to share on social."
Snapchat users also had plenty of fun using Sun Trust's "football" lens. When opened, it dropped a football helmet and jersey on the user—in the colors of their team of choice—transforming them into football players. 
Interception
The social blitz began even before fans arrived in town. Airline passengers who flew into Hartsfield-Jackson Atlanta International Airport began to encounter the Sun Trust branding in digital displays throughout the terminals and concourse. Geo-targeting enabled Snapchat users at the airport—and visitors to SunTrust Park and The Battery—to overlay football filters and share their Snaps with friends. The execution also helped the bank announce that it had just opened a new branch, coincidentally the only bank at the airport.
SunTrust's Snapchat activation, including Lens and Filters—which ran Jan. 28 to Feb. 6—resulted in 32.6 million total impressions with 592,000 Snaps shared on stories and directly to followers, Malmgren says.
In another digital play, Sun Trust launched "The OnUp Challenge: Game On!" online initiative to help people improve their financial lives through a series of challenges. By December, more than four million people had joined the movement. 
"To do something as unconventional as our plan for the big game took tighter team work than I've ever seen in my career, across people in marketing, business, the tech team and all agency partners," Johnson says. "I'm very proud of how we came together as a team, how we learned to work with each other to do something unusual and innovative."