Tito's, iRobot and Extreme on Taking Websites Global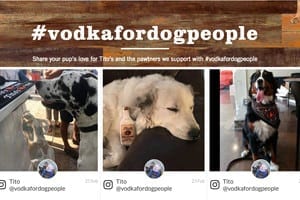 Brands looking to take their digital strategies global need to consider all the aspects of localization for their sites.
When iRobot—perhaps best know for the Roomba—first started expanding into different regions, it didn't have an understanding of all the aspects of localization that needed to be in place.
"We did okay getting our feet wet. We wanted to jump on opportunities because we had growth targets," said Tim Angle, director, product marketing, iRobot. "But we didn't know the full spectrum of how customer bases differ in new regions."
Marketers shouldn't be afraid to work with partners to help them go global, said Angle. "There will be challenges, a lot of things that you never thought of [having to deal with]."
For example, iRobot has an app. The initial thought was to translate it into local languages for every market, but that of course costs money. So, the cost of the translation needs to be evaluated against each market.
"It's a complex piece, and you need to think about all the touchpoints that might need localization," said Angle. "We're in 60 countries with 37 different languages. So, some of our customers are obviously not being served by the app in their local language."
IRobot was among the B2B and B2C brands discussing their international digital marketing challenges at the recent Global Marketing Symposium in Boston, presented by Lionbridge.
Tito's Handmade Vodka based its international expansion strategy on the idea of "following the Americans." Look where Americans are traveling to, because they want to enjoy brands they are familiar with when they are abroad, said John McDonnell, managing director—international for the spirits brand, which is now in 101 countries.
Web traffic is also a great indicator of what regions make the most sense to explore, said McDonnell. "Track where your hits are coming from—that will help guide you and prioritize."
"There's a whole organizational construct that needs to change when prioritizing localization," noted Drew Fortin, vice president of marketing for workforce assessment firm The Predictive Index. "Build your website templates with globalization in mind."
B2B It networking firm Extreme Marketing centralized all of its website design so that everything runs out of the corporate marketing department, said Jim MacLeod, director of creative and digital marketing, Extreme Networks.
When the company began the move away from local websites, there wasn't the uproar one might expect. "They were for the most part happy with it," MacLeod said. "The German team asked us to take down the link to the German site and send people to the English-language corporate site before the revamp. Now they are crushing it with a new simplified site."
Related Articles:
How Wish.com Goes Global in Mobile
How to Defend Higher Digital Ad Budgets
5 Common Mistakes in B2B Digital Advertising