TikTok Courts SMBs With Self-Serve Ad Platform and $100 Million in Credits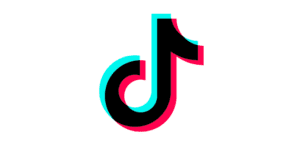 Update on 8.7.20: President Trump has now issued an executive order to ban TikTok and Microsoft has expressed interest in purchasing the app.
—
Popular video app TikTok is experiencing explosive growth. In March of this year alone, it added more than 12 million unique visitors, according to eMarketer. But the platform made headlines this week for another reason: Secretary of State Mike Pompeo suggested on Fox News that the Trump Administration is considering banning Chinese-owned apps, including TikTok.
Whether or not the threat bears any weight—or would be a feasible undertaking—reportedly remains to be seen. In the meantime, the app has made a self-serve advertising platform, that includes targeting and flexible budgeting, available for small- and medium-sized businesses as a means of support during the COVID-19 crisis. It's enticing them further by donating $100 million in advertising credits towards SMBs in the form of a one-time $300 ad credit and funds matched for additional spending.
This is all occurring in the midst of an advertising boycott against Facebook for the month of July. Chief Marketer sister pub AdMonsters caught up with the TikTok team to discuss the significance of the move and to assess what the appeal might be for SMBs. The verdict: TikTok hopes that optimized targeting methods will help them gain exposure with new audiences and the recent unveiling of "Business Accounts" will add insights and analytics to marketers' campaigns. Read more about the social platform's latest move in AdMonsters.
---
Other articles you might enjoy:
---