Marketers on Fire: e.l.f. Cosmetics CMO Kory Marchisotto
Cosmetics brands that rely on on-site retail sales are experiencing decreased demand thanks to the COVID-19 pandemic—and some, from a marketing perspective, are opting to stay silent. Many in the industry have claimed that now is not the time to sell to consumers and that communicating to audiences with a sense of empathy is the prudent path to follow.
But for e.l.f. Cosmetics, which launched as a digital disruptor brand in 2004, the philosophy has always been to listen to consumers—and then let them decide.
"What's really important for e.l.f. is to be in lockstep with where our consumers are in the moment. Where are they today? Where are they tomorrow? What are they feeling? What do they need to hear from us?" says CMO Kory Marchisotto. "So, we've made a lot of shifts in our business, whether it's specific product focus that we know answers the call of how they're feeling right now, or as messaging. One of the key things that we learned early on is that our audiences are responding to the more human side of business," she says.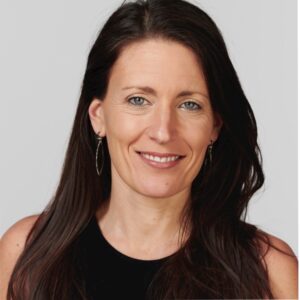 That has translated to showcasing the brand's CEO, Tarang Amin, on Instagram Live; donating to food bank organizations and charities supporting mental health; throwing Zoom parties; and showcasing the human side of the company through a new content portal, e.l.f. Cares.
But there's also a desire for new educational content. "Tutorials are a key thing they've been asking for. And we're getting a lot more requests for our national makeup artist, Anna Bynum," Marchisotto says. "Her approach to our audience is always around what it is that they want to feel, what it is they want to learn. We've had a surge in requests for beginner tutorials and more education. So, we spent a lot of times going back to the basics."
Overall, investment in marketing to consumers has been "right-sized" to fit the current demand the brand is experiencing, Marchisotto says. But communications have remained constant. "A lot of brands have either pulled back or scaled back significantly, but our audience keeps telling us that they want it," she says. "In this moment they love pops of color and surprising moments–things that make them happy. Our new collection is all about rainbow colors and it has a cruelty-free component to it that our audience absolutely adores. So, we're doing both the engagement level of product and advocacy as well as actual collaborations with influencers."
Moreover, the brand is launching a new TikTok campaign surrounding its best-selling Poreless Putty Primer product on the heels of its massively successful #eyeslipsface challenge. The latter garnered a whopping 5.3 billion views under Marchisotto's direction. Through creating and leveraging an original music track, "Eyes. Lips. Face.," the campaign inspired consumers to create their own videos with the song. The campaign saw 3.5 million user-generated videos, 16 million streams outside of TikTok and clinched a number four spot on Spotify's global viral 50 list. Not too shabby.
Following is a conversation with Marischotto about the brand's recent refresh, its incredible TikTok success and the consumer insight-focused approach that grounds the brand in every facet of its marketing.
Chief Marketer: The brand went through a refresh last year centered around the idea that e.l.f. is "for every eye, lip and face." What inspired this direction?
Kory Marchisotto: Elf was on an unbelievable growth trajectory. We call it the "OG digital disruptor." It launched in 2004 for the digital native, experienced decades worth of incredible performance and then hit a wall, like many brands do as they go from being the digital darling to a more mature position. It was at that moment where we recharged everything. Part of the recharge was clearly understanding who our consumers were, what they loved about e.l.f. and what it was that was sacred to them about our brand. Vegan and cruelty-free rose to the top every time we would talk to our consumers. Delivering high-quality cosmetics at an unbelievable price with an all-inclusive, universal appeal. And then it was about resurfacing that love in a large treasure chest of creative that would be both fresh, modern and addictive, and that included using our name as a campaign because we can own it. We created our own language, which we call "elfisms." For example: "why the e.l.f. not," "e.l.f.ing amazing." It unleashed a whole suite of [creative] perspective for our brand.
We went back to our digital heritage and challenged ourselves to ask, what are the foundational platforms, the places we have to be because they're already established? So, Facebook, Instagram, YouTube. And then, what are the emerging platforms? Where are the young kids hanging out? Where do people go to express themselves in new and different ways? Obviously, TikTok was that place.
CM: Tell us about your approach to TikTok. To what do you attribute your success?
KM: We decided to test and learn, and that's a key component of e.l.f.'s strategy. We said, let's test and learn with some paid media that is customized to the platform. Let's take this amazing suite of assets, figure out how to get around the platform and dip our toe in the water and see what happens. What came back was truly exceptional. We broke benchmark engagement rates. There was a hashtag #elfcosmetics that we had nothing to do with that three and a half million posts we're already sitting on, so we knew that there was this pent-up desire for our brand. And, at the same time, we understood that we were over-indexing with Gen Z. So, how do you get more Gen Z eyeballs on our brand? You go to the place where they're spending the most time. Once we saw the initial metrics come back positive, we knew that the audience was there and almost waiting for us. That was the moment for us to figure out a way that we can [be on the platform] that's unique and different. And at that time, we were the first brand to come in with an original piece of music. The campaign was built around this insight that we wanted to expose people to the true meaning of e.l.f.
CM: Are people still creating videos?
KM: Yes. At the moment COVID [began], we challenged ourselves to say, how do we do our part, what can we do as a beauty company to get people to social distance in a way that's playful and fun and bring a little bit of levity to it? So, we redirected the song "Eyes Lip Face" as "Eyes Lips Face Safe," which took that original song, this asset we have as a company, and quickly transformed it into a message around social distancing. At that point we had a over four and a half billion views on the hashtag #eyeslipsface. After Eyes Lips Face Safe, we saw a huge surge once again. And now we're at over 5.3 billion.
CM: You have two official TikTok accounts, one for e.l.f. Cosmetics and @elfyeah. What's the difference?
KM: A big question within our organization is what to do with the original account. As you can see, it's low in followers and also content—which is part of the reason why it's low. Once we had the runaway viral success of the #eyeslipsface challenge, …. we've had a number of products go viral on the platform. The Poreless Putty Primer, for example, our lip exfoliator, our bite-sized shadows. We decided that we wanted to take a different approach to a channel that would be more in tune with what we were seeing, how people are engaging with our brand. So, we created the @elfyeah channel as a test-and-learn place for content development, to see what's going to burn eyeballs, what isn't, to really play and learn. Now, we're trying to figure out what makes sense for us with the original, because we want to make sure we can still own our branding.
CM: So, you created a test-and-learn account and that ended up really taking off. That says something about experimentation and taking risks on the platform.
KM: 100,000 percent. And this was true to our core mission. Our heritage is we have a very high-risk tolerance. We are a brand that's built on the impossible and experimentation is our middle name. You have brands that have success on the platform and then you have lots of other brands that are not even on the platform yet because they don't have that experimentation mentality. TikTok is a place where you can't overthink it. You can't overproduce, you can't over strategize, you can't draw plans six months in advance. It's so in the moment that if you try to apply your Instagram strategy to TikTok, that strategy will be long gone before you even get to the platform.
It's also a place where people are going to have fun. The first question you want to ask yourself is, does this platform makes sense for my brand? We had already ticked that box. It's also authentic to e.l.f., we lean into emerging platforms, our audience is there, so all these boxes were easy to tick. The harder question is, how do I get onto the platform in a way that makes sense. That's the most critical component: not having preconceived notions, wiping the slate clean, not over thinking it and putting a plan together that's truly built around what people are doing on the platform.
CM: Talk a little bit about the importance of music to reaching the Gen Z demo.
KM: Music is so much aligned with beauty. It's all about a means of expression and that's what our brand is. And when you can take music and the self expression that comes with it, and beauty and the self expression that comes with it, and put those two together, it creates a magical cocktail. It's become tremendously important to our brand. As a CMO, one of the happiest moments in my career was seeing all these people running around singing our song, Eyes Lips Face. It's an amazing bridge between the ability to express different facets of ourselves.
CM: e.l.f. recently beat earnings estimates. What was marketing's role in that?
KM: Different facets of the brand work together in harmony to create above-average performance or beat expectations. Those different pieces are what we call our five strategic imperatives. The most important part is that they all work together, rowing in the boat in the same direction. When you take one piece out, you're not going to be able to go as far in the boat. The first one is driving brand demand. That's where the TikTok campaigns sit and how we work with different communities and influencers—all the efforts that we do to get more eyeballs, get more advocacy, bring in new consumers.
We also have our digital efforts, which is huge. Our third imperative is around innovation and bringing our first-to-mass Holy Grails. Our fourth is around productivity within our national retailers. And our fifth, and some would argue the most important, is cost savings—efficiency across the board to give us money for branding and marketing initiatives. So, marketing definitely plays a huge role in addition to the other facets.
CM: What trends should marketers eye this year? What's critical right now?
KM: What's always the most critical thing for marketers—and if you'd asked me this 22 years ago when I started or today, my answer would be the same—is understanding your consumer intimately. Know where they are, where they're spending their time, what they're spending their time on, what their true feelings are and ensure that you're building your strategies on the backbone of consumer insights.
The second thing is marrying that with authenticity. Know who you are and know what your superpowers are, and if you need to augment those superpowers then augment those superpowers. I think that's always the most critical to any success. Consumers are blurring the lines all over the place. You used to have very clean lines between color cosmetics, skincare, wellness. We just did launched a CBD line, which is blurring of the lines between skincare and wellness. So, our CBD skincare collection is certainly an answer to that call. I think we're going to continue to see barriers break down and lines blurred with consumer behavior and products.