Tag Management: What's Next and Why it Matters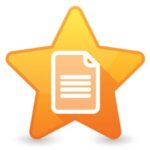 Digital marketing technology is changing and evolving at a rapid rate. A week doesn't go by that we don't read about or meet with a vendor that has a new method of targeting, tracking, delivering or optimizing digital media.
One constant, however, is the use of tracking tags, aka conversion pixels, to connect actions by users on the client website with the media delivery or analytics system. Virtually every digital marketing technology relies on a way to connect their service — whether it be media delivery, data service, customer analysis, reporting or optimization—with the critical actions on a website—a visit, sale, lead or other conversion activity. Tracking tags are snippets of code that are generated and "owned" by the digital technology and placed on the client website to make this connection.
Along with better and faster reporting, tracking tags can deliver other benefits, including:
Real-time media optimization: By connecting the media delivery system (ad network, email, etc.) with a valuable action on the site (conversion, lead, etc.), you can dial up media that is working and dial down media that is not, automatically.
Allows you to measure and optimize beyond the click: If you are still optimizing your media based on click-through rate, you are wasting media dollars. There is a large digital gap between a click and a valuable action on your site.
Connecting and appending data across systems: This is particularly true with cross-device tracking and media optimization.
The use of tracking tags has been around since the '90s, but as marketing technology has exploded, so has the number of tags required to make these technologies work. One of the biggest challenges with having so many tagging needs is the impact on your website developers to add, delete, QA and manage the tags.
Traditional tag management involves requesting tags from the technology vendor, getting the right tags for the right pages to track the right consumer action, supplying the info in a structured request to the developer, implementing the tag during the "next website update" (which can be anywhere from weekly to annually), QA'ing the tag and then removing it when no longer needed (if you remember to remove it). If you are aggressive with testing new technologies and growing your digital program, tag management is a major pain point.
Essentially, a tag management system is like a content management system for tracking tags. A single container tag — generated by the tag management system — is placed on all critical pages of a website. As new digital media vendors are selected, the new tags are placed on the webpages through the tag manager interface and not through a development process. What are the potential benefits to using a tag management system?
Operational Efficiency. Tag management systems dramatically increase the speed and ease in which tags can be placed on specific pages, as well as how quickly tags can be removed or updated/fixed. By shifting the effort from a web developer task to a marketing ops task, the cost and timetable for adjusting tags is cut dramatically, freeing up developers for more important tasks.
Website Loading Speed. Tag management systems have evolved to show tags based on business rules — for example, you can insert a tag into a page only when a certain type of traffic visits that page, such as someone from that ad network or vendor. This creates flexibility in how the tags are delivered and reduces the number of tag loads required, which will help speed up the website performance — a high-impact element in improving user experience.
Data Unification. Advanced tag management systems can associate user level data from other systems, whether they are first-, second- or third-party marketing technology systems with a single first-party cookie. The potential of this capability is tremendous as it gets marketers closer to the ideal state of consolidating all digital touch points into a single customer view. Ad targeting, site personalization and user analytics will all benefit from this.
There is a wide variety of tag management systems in the market currently — everything from a free system like Google Tag Manager or more sophisticated systems like Ensighten and Adobe Dynamic Tag Manager. Organizations interested in reaping the operational efficiency and website load speed benefits should look hard at the free tools, while organizations with a greater digital marketing footprint should explore the more sophisticated tools.
Scott Fasser is director of digital innovation for HackerAgency.