Spanish Hotel Chain Recasts Itself as a Social Phenom
Spanish hotel chain Meliá Hotels International, S.A. promoted one of its own to global director of social media a little over two years ago. Since then, the brand has been recast as a social phenom.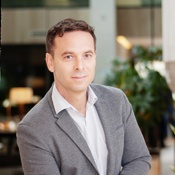 The hotel company is the 20th largest hotel company in the world and No. 3 in Europe operating 200 hotels in 37 countries with help from 47,000 employees. Its vast geographic coverage includes Asia, China, Africa and Europe to North America, the Caribbean and Mexico. The company operates six hotel brands, its corporate brand, B2B brand and rewards brand.
There are 10 brands that all have their own social profiles. An aggressive expansion plan calls for opening one new hotel every two weeks.
Chief Marketer spoke with Santiago Garcia Solimei, the global director of social media for Meliá Hotels about the social marketing strategy. He has been with the company for 11 years and is based in Mallorca Spain, where the company was founded 65 years ago.
CHIEF MARKETER: You have been on the job for two and a half years now. What is your goal?
SANTIAGO GARCIA SOLIMEI: Our goal is pretty ambitious. We want to become a hotel company with the highest influence on social media. We have expanded social media from just being part of the brand-marketing department to many, many aspects of the organization. We want to be world leaders when it comes to social media.
CM: What is your strategy to achieve that?
SGS: We realize that we no longer sell hotel rooms. We sell experiences. We are about to hit the 7 million-fan number and our focus is to use our social media channels to inform them on destinations and hotels, but in a different way than what our competitors are doing. We show these experiences from the eyes of our corporation, of influencers, of hotel users, even a large part of our employees.
CM: What channels are you using?
SGS: Mainly we are centered on Facebook, Instagram and Twitter. These are the main channels that we focus our strategy on. However, we also have LinkedIn and YouTube and in China we have WeChat and Wavo.
---
Other articles you might enjoy:
---
CM: Which channel pulls the best return?
SGS: Our highest growth channel is now Instagram Stories, which is kind of crazy. The number of followers we're bringing from Instagram Stories to our transactional website is growing around 180 percent over the last six months. There's a lot of interest in Instagram across all different age groups and that's where we're putting a lot of efforts.
CM: How do you understand the user on each channel?
SGS: We have listening tools, particularly Hootsuite. We have six different brands and each brand talks to the user in a different way using a different strategy per channel. We deeply understand who the users are in each particular network in terms of age, interest and profiles. We capture as much information about our fan base as we can and then analyze all the content we post. It's about inspiring the user and giving them valuable information. We have a long strategy, which is based by brand and by profit.
CM: Corporate social responsibility is a big topic today. What are you doing?
GSG: We realize that now it's a trend that was probably born with Millennials who want to engage with socially responsible corporations. When we open a new hotel and go into a new destination, for us it's a must to engage very deeply with the local community, to be very aligned with being a responsible company in terms of tourism and removing plastic from our hotels.
CM: What specific initiatives are underway?
GSG: We use our corporate brand Meliá Hotels International to tell these stories in a visual way. Very recently we eliminated all single-use plastics in all of our hotels and we put a lot of focus on telling this through our social media channels, particularly Instagram Stories and other visual manners through influencers so that our customers understand that we're being deeply involved in being sustainable. For example, in the Caribbean and Africa we recycle a lot of the leftover soap to create new soap. We have many, many initiatives and we use social media to amplify them.
CM: How does social media fit in to your overall marketing strategy?
SGS: For us, we obviously we don't think of social just as a marketing channel. If you look at the percentage of our traffic coming from social media to our transactional website we are getting up to 23 percent, so it's a huge qualified traffic generator. We include a social media component in all of our campaigns. We also want social media to be a customer care tool to amplify our corporate social actions, a tool for selling our B2B initiatives, for our Meliá rewards loyalists. We have about 11 million members in our loyalty scheme so we want to give them value, benefits, updates about new openings. We have a multi-fazed approach to social media. It's not all about being extremely tactical using social to sell, otherwise our audience will get extremely frustrated. It's about adding value to the audiences of the different channels, telling our audience all the news about our brands.
CM: How are your employees socially active?
SGS: We have an employee advocacy program where they amplify the content of our corporation and of our brands from their own personal profiles. Thanks to that we've achieved 153 million impressions in one year of this program. That is great, especially to position our products in markets where we have lower brand awareness. Obviously, we're very strong in Spain and Europe, but in Asia Pacific and America we need a big push. Our CEO also has a social media presence on LinkedIn and Twitter. Anyone on social can ask him questions using the hashtag #askCEOMelia. So he's engaging in conversations with fans as well and that is a great thing for generations like Millennials.
CM: Tell us about your influencer program.
SGS: We implemented Traackr a couple of years ago and we have professionalized the way we use influencers to support our marketing strategy. Influencers are a big part of trying to amplify the [hotel] experience. With the use of Traackr we try to find those influencers that would be a perfect match for our brand, those that share the same values; that would fall in love with our product. So we pinpoint exactly which influencers we want to engage with and who their audiences are in terms of age, location and markets.
CM: Are they pay for play?
SGS: We didn't want to pay just for the influencers to come to our hotels. We invite them to an amazing experience. We pay for their flights, host them in a nice suite to have their experience. What we find is that the amplification of these experiences from the influencers' voice is great content—developed by them—that exposes us to new audiences. We are using influencers in all of our social media initiatives, which is giving us incredible results. Last year, our influencer mentions grew 167 percent. It's been a really successful strategy. We were listed among the Top 10 in Spain with the highest influence on social media, a great accomplishment for us.