Six Rules for Innovative Storytelling
Consumers are bombarded with content all day long. But what sets successful content marketing apart is the thoughtful and meaningful content that actually makes up the storyline.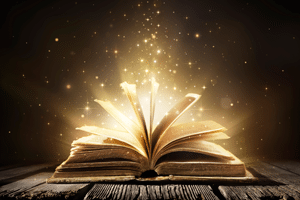 The rise and continued adoption of emerging technologies has completely transformed how consumers expect to receive content and how brands are pushing it out. With more technology and formats available now than ever before, it's critical that brands not only consider the latest formats and mediums to present content, but to also remember that truly effective content marketing is fundamentally about the content itself.
Here are six tips for innovative storytelling in marketing:
1. Lead with the story first
VR, AR and 360 video are all great tools to have in the storytelling toolkit. Consumers are more familiar with VR technologies than ever before. In fact, 60 percent of users in a study have experienced 360-degree video, and over 60 percent are interested in seeing 360-degree video ad formats. Some 52 percent of users have experienced VR, and 55 percent are interested in VR advertising. With that said, while emerging technologies allow marketers to tell stories to modern audiences and connect people to issues they care about, it's important to focus first on the target audience and what you're trying to communicate before making the leap to using these tools. Once the focus is nailed down these technologies can then be used with purpose. A beautifully put together 360 video with a flat storyline won't do a brand any favors in the long run.
2. Create Content with Meaning
2017 was a tough year to say the least—from natural disasters to man-made ones—and now more than ever consumers don't want to see fluffy content in a virtual world. They want a virtual reality experience that's meaningful and true to their core values.
3. Don't Give Up—Pivot
Innovative storytelling is still a new world to many, and emerging technologies are always changing and advancing. While marketers want to diversify tools to keep audiences interested, these tools may not always work the first (or second) time around. Don't let failure get you down, use it to improve. Innovative storytelling is a fluid process, and marketers are constantly learning as they go.
4. Execute with Simplicity
When it comes to using emerging technologies, the best approach is to develop a simple concept that can be executed effectively. Many times complex concepts can complicate things and take away from the story's message.
5. Be flexible when Trying to Reach Global Audiences
Often times new emerging formats can't reach the same global scale clients are hoping to. In cases like these, use technology and innovation as a concept for a video that can then be published and distributed at scale. For example, start out with a VR piece for consumers who may have the latest headsets before turning it into 360-video experience—which more consumers may have access to—through YouTube 360 or simply through their mobile phones.
6. Learn with Dedication
Dedicate time and effort to learning the vocabulary and becoming familiar with the VR, AR and 360 video space. It can be complicated, but worth the investment.
Emerging technologies will continue to evolve and advance, and there will continue to be shifts in how consumers prefer their content. But one thing will remain the same—storytelling will always be at the heart of content marketing, and something marketing teams should continue to prioritize above all of the ever-shifting formats.
This article was originally published in March and has been updated regularly.
Jessica Lauretti, RYOT Studio. You can reach her @LaurettiJessica.
Related articles:
Storymaking: How to Shape the Stories that People Share about Brands
How to Unleash the Power of Storytelling in Marketing