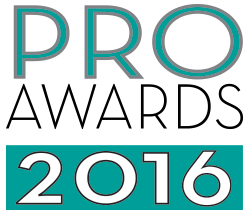 Campaign: FCB/RED
Brand: Big Hearts Pet Brands
Agency: Season Platform—Shopper Marketing Campaign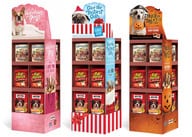 Many people buy their dogs costumes and gifts for Halloween, Christmas, and Valentine's Day. Big Hearts Pet Brands, the parent company of Milk-Bone, Pup-Peroni, and other pet foods, felt it was time these owners gave their dogs what the pooches really wanted: treats.
Working with agency FCB/RED, Big Hearts created a series of print and digital ads. Featuring adorable canines (of course), the ads encouraged pet owners not to forget their four-legged treat-or-treaters on Halloween, to include "the tastiest gifts" in their Christmas stockings, and to say "I woof you" at Valentine's Day with a dog snack. In-store signage and displays served as on-site reminders. And because the only thing dog owners love more than seeing photos of other people's pooches is showing off pictures of their own, Big Hearts encouraged the sharing of their holiday treating moments on social media with the hashtag #TreatthePups.
Big Hearts also partnered with several key retailers on campaigns targeting each audience's specific profile. Because many Walmart shoppers were big on making the holidays extra special for Fido, Big Hearts sponsored a page on Walmart.com dedicated to DIY projects catering to their four-legged friends from top bloggers. Since Kroger shoppers tend to be cost-conscious and highly practical, with many already planning to buy pet beds as holiday gifts, Big Hearts provided a special offer on its treats with every bed purchase. For Valentine's Day, it also featured customized cards for their pets on treat packages just for Kroger. And because Target shoppers were both digitally savvy and more likely to buy pet items at stores other than Target, Big Hearts placed special messaging and exclusive offers on Target's Cartwheel app and the Spotlight page of its website as well as sold limited-edition Milk-Bone holiday tins only at Target.
If the executives at Big Hearts had tails, they would have been wagging them wildly when they saw the campaign's results. Walmart's incremental sales of $25.5 million amounted to a 26% jump year over year; Kroger's incremental sales lift of $567,000 represented a 1.08% increase in year-over-year sales; and Target's incremental sales increase of $3.9 million represented a 90.5% leap from the previous year