Why You Need to Embrace Dynamic Creative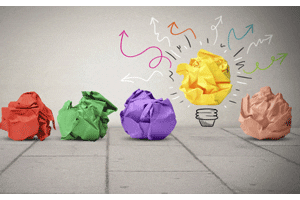 As forward thinking as the digital media landscape is with its audience-driven approach to programmatic, it falls flat with real-time message delivery. The industry needs to open its arms to dynamic creative innovation – especially to maximize advertising budgets.
Marketers need to be educated and reminded on how data can not only target, but also personalize messaging to customer's preferences, locations and motivations. Ignoring these innovations will keep brands in the same rut, just as Peter Pan ignored the benefits of growing up in favor of clinging to what he knew.
It's time brands embrace the creative side of marketing and open their minds to new ways to reach consumers. Current technology enables personalization that consumers have come to expect and demand. Dynamic creative is a must-have more so than a choice; campaign results and studies have shown that personalization increases consumer engagement.
What is dynamic creative and how do you use what you know about your customers to effectively implement it?
Dynamic creative is the modern digital ad, reflecting personalization via big data. Its job is to automate the assembly of creative content when an ad request is delivered to an ad server. The requested ad is then built through a custom blueprint that incorporates real-time consumer data—both persona- and search-based—and first party brand data. For brands, the goal of dynamic creative optimization is to share a personalized offer to its consumers in the time it takes them to open a page and begin to read the content.
Now for the fun part. With dynamic ads you can get creative with how you personalize each offer. Using features like weather feeds, store locators, countdown clocks, real-time price offers, and retargeting, marketers can provide value to the consumer while simultaneously hosting a successful marketing campaign. For example, weather feeds can provide each consumer with a hyper-local experience by pulling direct, real-time feeds from weather forecast sites. Is the forecast predicting freezing temperatures in Boston? Include a suggestion for your brand's line of heavy winter jackets within the live weather feed.
Dynamic creative campaigns particularly shine during holidays and sale seasons when brands are bombarding customers with ads and offers for everything. An automotive brand might consider using a countdown clock during busy seasons, like Presidents' Day weekend. Countdown clocks can be set to track the days, hours, minutes, and even seconds of an approaching event or deadline, like the end of the big sale, allowing marketers to customize content according to the time zone of the viewer's location. This promotes a sense of urgency in the consumer, catching their attention and converting browsing into sales.
Another popular feature used is retargeting, which allows a brand to continue its marketing efforts even after a consumer views a product, but doesn't follow through with a purchase. Some CPG brands choose to pair the last viewed product with other similar items in a carousel ad.
Of course, the key to a successful campaign using dynamic creative is data. There are a few different types of data involved with dynamic creative ad serving, including user profile data from third parties, first party data, product data, and event data. User profile data is third party data purchased from providers to help brands and advertising partners identify consumer personas. This type of data is vital to customizing dynamic ads to each consumer's persona and allowing marketers to provide offerings to individuals rather than larger audiences. An example of this is a financial services brand showing one type of credit card rewards program to a single parent with grocery and gas responsibilities and showing a different program to a young adult looking to travel the world.
First party data is data gathered by a brand's website and shared with its advertising partner for targeting purposes. Sharing this data with an advertising partner enables the partner to appropriately retarget consumers. Product data is helpful if you are looking for information about the inventory of a product, such as availability, delivery date, price, and any applicable promotions. For features such as weather-based ads, countdown clocks, and geo-based targeting, you'd want to use event data, as it is publisher data about the date, time, and location of impression.
We can all think of a recent ad that offered us a product or service that was completely outside of our realm of interest. Don't be that brand. Focus on learning what your customer wants and be a brand that drives innovation. Don't lose sight of the creative aspect of marketing and advertising. Drive a strategy with smart messaging, and allow your brand to be there in the moment of the consumer's need. Be an innovator—not Peter Pan.
Sabine Cummins is vice president of agency partnerships for Choicestream.