Mars Agency Hires Exec to Grow Reputation and Biz
Driving new business and strengthening industry profile and reputation are growing in importance for marketing agencies as evidenced by the recent hiring of an executive vice president, corporate strategy and brand officer, a new position, at The Mars Agency.
Elise Wilfinger's role is central to the agency's mission to expand and transform its services, capabilities and talent to meet evolving client needs and growth goals.
Wilfinger talks about her new role, her top priorities, how she plans to execute her responsibilities and the changes she has seen in the agency business.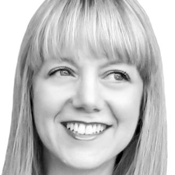 CHIEF MARKETER: This is a new role at The Mars Agency, what are your responsibilities?
WILFINGER: I will be leading the development of our corporate and brand positioning strategy, growing our industry profile and reputation, creating corporate brand, marketing and business development strategies, and overseeing best-in-class execution."
CM: What are your top priorities?
WILFINGER: To drive the development of a differentiated corporate strategy and brand position and drive expansion of our core practice capabilities of business leadership, experience design and commerce. Also a priority is to drive growth (from existing and new verticals, strategic partnerships, service offering innovation) and to drive product and executional excellence to further benefit our clients.
CM: What are the ways in which you plan to grow Mars' industry profile and reputation?
WILFINGER: It would not be an overstatement to say that The Mars Agency was—and is—a pioneer in the shopper marketing space. That said, Ken Barnett (Global CEO) and Rob Rivenburgh (CEO NA), have never been interested in "getting credit" for the agency's significant contributions to the space nor for the results driven for our clients, year over year. We have, historically, operated under the radar. The goal, first and foremost, was always to do right by our clients. The thinking was that our growth and reputation would follow. And, Ken and Rob were right. We continue to be recognized as a top shopper and consumer marketing agency and our (Fortune 500) clients are exceptionally loyal and tenured.
CM: What are some specific actions you plan to take to create greater visibility for The Mars Agency?
WILFINGER: As we look to transform, expand and scale, it's now time to talk more about the work that we do for our clients. It's time for us to be a little more vocal as we continue to establish Mars as a global, strategic and brand activation partner that anticipates the needs and solves the problems of CEOs/CMOs/customer experience officers and push industry thought-leadership, innovation and market presence (conferences, awards, PR, etc). We plan to showcase our work and the results that we drive every day.
CM: What steps will you take to grow business development strategies?"
WILFINGER: We believe that business development is the job of everyone at the agency. It starts with providing great thinking for our clients and in driving their business growth every day. That said, client retention and organic growth will always be our primary focus. We also know, however, that great work and trusting, client relationships beget more and different opportunities with prospects across categories. And our strategy has—and continues—to work.
CM: What progress has the agency made with business development and what's the path for the future?
WILFINGER: We have already won multiple pieces of business this year, and in categories that might surprise some people in the industry (technology and apparel, to name a few). So, we will keep doing more of the same. We have never had a 'new business sales team.' And, we don't plan on implementing that strategy now. However, we will have an even more disciplined approach to business development, identifying the best prospects within core and new verticals, while vetting each opportunity on its partnership merits. We want to work with clients who are not afraid to discuss the 'real business issues;' those who will see us as their business strategy partner, not just their agency partner. We are working with our clients today, helping them to ask the right questions that will drive the most incremental growth.
CM: What is the biggest change in the agency business you have seen over the past year?"
WILFINGER: A lot has changed in the agency business over the past year, more than I've seen in my entire career. Consumers are in control, with varying and growing expectations for superior products, services and experiences. Brick and mortar retailers still have significant power, but have concerns as to whether their ecommerce propositions can withstand the likes of Amazon. Brands are trying to navigate their role in the mix. They are asking how they can remain relevant? How they can grow at the expense of their competitors? How they can effectively deal with economic pressures that are in/out of their control (e.g., Brexit?)?
Related articles:
Six Strategies to Build the Modern Agency