Six Strategies to Build the Modern Agency
In today's increasingly digital world, business unwaveringly demands new imperatives, functional roles and in many cases, rethinking old models and organizational focus. In this constantly evolving landscape, it is fascinating, and vital, to reflect on the transformation of the advertising ecosystem over the last several years and how this has affected agency services, composition and philosophies.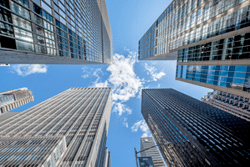 As the digital world accelerates forward, agencies need to follow suit in order to keep up and in the best case, set the precedence as organizations transform to a digitally centered model. Here are six strategies to build the modern agency for success.
Art & Copy & Technology
The days of art and copy, while not over, have definitely evolved. Creative and technical teams must work together, without traditional silos, in order to concept and build the most effective solutions. Integrated teams where tech professionals and artistic experts work hand-in-hand on solving problems are non-negotiables for agency success. Companies like Pixar and Disney have been doing this for years. Agencies need to embrace this philosophy within their culture, organizational structure and even within their physical spaces—building workspaces and environments where teams can seamlessly collaborate.
As Ed Catmull, president of Pixar Animation Studios, writes in a Harvard Business Review article on Pixar Studios and its ability to foster creativity, "[Walt Disney] believed that when continual change, or reinvention, is the norm in an organization and technology and art are together, magical things happen."
Empower teams of creatives and technologists with high expectations, inspiring work and let them do their thing.
Maximize cross-pollination with diverse, assertive opinions. Not only is it crucial to have the right teams working together, but agency structures also need to evolve dramatically and quickly with the rise of digital.
The key to producing stunning results is promoting cross-pollination across the full agency to ensure that the teams aren't siloed and are working together effortlessly. An agency needs the full gamut of roles with diverse backgrounds in order to deliver superior experiences, including designers, developers, mobile enthusiasts, social media, videographers, illustrators, strategists, marketers and consultants to name just a few. It's crucial to identify opportunities for team input, review and critique throughout the creative process. Now this is easier said than done when projects are on tight timelines, and team resources are assigned to specific projects. But a simple team "huddle" can oftentimes uncover huge potential within a project or opportunity. Ensuring a diverse set of voices are able to express their opinion is key.
As PepsiCo executive Brad Jakeman said at the recent ANA conference, "innovation and disruption does not come from homogeneous groups of people." Agency diversity is crucial to move the creative needle for customers.
Establish a deep level of trust
Trust is one of those crucial components that is important across all aspects of the organization beginning with leadership. Having a transparent philosophy is the foundation to build a culture of trust so sharing often is a rule. This means sharing what the vision of the agency is, what success looks like, and also being OK sharing when things are not going so well and what the agency is doing to adjust.
Among teams, trust is earned by increasingly challenging team members to push outside of their comfort zone. When they master whatever they have been tasked with, the confidence within is enormous and the trust across the teams palpable. Bonus, trust also sparks creativity
Rice University conducted a study exploring how leadership strategies can affect trust among teams, and found that "empowering leadership may be especially effective at promoting creativity." The research suggests that agency leaders can encourage trust and promote creativity by granting employees autonomy in their work.
Establish strategic, consultative relationships with clients
The main goal for any agency is to drive meaningful results for clients. Yet, many digital agencies are currently missing a huge opportunity to gain a deeper understanding of their clients' businesses.
A strategic consulting-oriented model can fill this void, offering a deeper partnership between the client and the agency than the traditional model. These relationships allow clients to work and partner with agencies in more seamless ways, allowing consultants to be virtual extensions of the client side team, helping solve a variety of problems often spanning outside of the traditional agency work.
This deep consultancy expertise within agencies will become increasingly important as brands look to take services in-house. Agencies will need to prove they are valuable partners that understand clients' business needs at the deepest level, therefore able to execute strategies accordingly
When hiring, tell it like it is
In order to deliver stellar results, as well as minimize attrition, an agency must hire the right people—often easier said than done. Finding this perfect fit requires an honesty and transparency that, unfortunately, still seems to be uncommon.
Setting expectations at the onset is crucial and there is huge value in being candid with potential new hires and current employees. Highlight what is needed to be successful and be transparent about what it will take to reach those goals. The transparency will weed out those who do not fit and align with the company processes and culture, and will uncover those who will thrive in the environment.
Growing a team that is "OK" with the "gray" empowers them to rise to the occasion and solve problems as they may arise. It also offers a new kind of creative, as they are able to push the limits and boundaries.
This is a continual work in progress, but with real-time, candid feedback, employees will thrive. By retaining great talent, an agency is setting itself up for success and at the same time is allowing employees to grow in their career.
Create a culture that fosters innovation
Finally, building the right internal processes and fostering an innovative culture allows team members to contribute at the right time and in the right ways while inspiring results that exceed expectations. A specific culture-building aspect that we've found to be very successful for recharging our employees' artistic and original ideas is exploratory projects. Encouraging team members to explore projects outside of client responsibilities allows team members to seek out their passions and return to client work reinvigorated.
These passion projects seem to be at the forefront of all innovative companies. While new guidelines have been issued around Google's 20% time—a company policy that allowed employees to use one day a week to work on side, passion projects—the policy led to some of Google's most innovative products, such as Google News, Gmail, and AdSense, the advertising engine developed to support Gmail financially, now producing roughly a quarter of Google's revenue, according to Wired. Empowering a team to build expertise in other domains outside of their core responsibilities helps to continuously bridge the gap between different roles and spur creative and innovative ideas.
With the transformation of the advertising ecosystem and enterprises quickly transforming their models, agencies can play an important role in helping clients succeed, by offering end-to-end strategic, creative and technical capabilities.
Selina Petosa is founding principal and chief creative officer of Rational Interaction
17 Threats to the Agency Model