Kellogg, Verizon use Gamification to Build Loyalty
Consumer packaged goods companies are feeling pressure from all sides, struggling to maintain growth in tough economic times, as well as taking a hit from retailers that push private-label products and look to control the consumer relationship.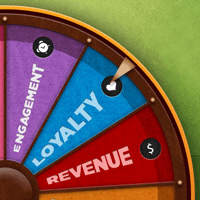 So what can brands do to engage shoppers and help their bottom line? One way is to digitally engage shoppers, who are more valuable to brands and retailers, according to Nielsen. Not only does online engagement lead to a more positive association with that brand, but also a connection between activity on a brand website and real life purchasing. In fact, visitors to CPG brand websites buy 37% more in retail stores than those who don't visit brand websites.
Interactive marketing through gaming has become a compelling way to entice customers to continue engaging with brands and products beyond the supermarket aisle or drugstore counter. This concept, gamification, is exactly what it sounds like—using game principles in a non-game setting, awarding points or rewards based on consumer activity, brand loyalty and check-ins. Contests, sweepstakes and trivia are also forms of gamification if linked with a specific brand or product.
From a technology perspective, many companies are "getting in the game." For example, location-based social networks like Foursquare pioneered the check-in badge award concept, while programs like Klout Perks and MyPoints offer a range of rewards based on online traffic, purchasing habits and brand interaction on social media. Today, a combination of the two can be used to track consumer habits and offer applicable rewards. (Here's 7 Rules for Getting Started in Gamification)
Platform vendors including Badgeville and Bunchball provide cloud-based portable gaming across digital touch points including mobile apps, online communities and CRM systems with partners such as General Mills, Danone and Samsung. Other similar vendors operating cash and non-cash systems—including SCVNGR, BigDoor and CrowdTwist—reward real-world activity paired with online or mobile activity in the form of points, badges, leaderboards and currency and goods in the virtual economy, or even tangible rewards. (When Building Loyalty: Think Like a Gamer)
To get a sense of how gamification has caught on with consumers, consider that if you lined up all the FarmVille users side-by-side, the line would stretch from New York to San Francisco three and a half times. Or the fact that the total amount of time the World of Warcraft has been played is 5.93 million years. A recent Gartner study predicts that by 2014, gamified services for consumer goods marketing and retention will become as important as Facebook, eBay or Amazon.
And increasingly, gamification is paying off. Verizon Wireless recently gamified their site and gained 30% more log-ins. Loyalty program Samsung Nation awarded badges for user reviews and forum participation, which increased user activity on the site by hundreds of percents per month. The most well known gamified brand might be the USA Network TV show Psych. On the show's website, a reward program improved web traffic by a whopping 130% with a 40% return visitor rate. VentureBeat reports that those numbers translate to sizable revenue.
What's even more surprising is that according to eMarketer, the average social gamer is not a millennial male, but a 43-year old woman—the core strategic target for many CPG brands. Moms love online gaming for many reasons. It's not only a great way to relax, but also a preferred route to new product knowledge, second only to email.
And thanks to the success of gaming in various sectors, many users are primed for the social gaming experience, opening the door for CPG companies to more fully reach curious, engaged consumers in the aisle and in their homes.
Here are three ways gamification can benefit brands.
1. Brand loyalty through rewards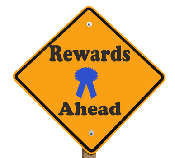 Rewards programs remind consumers to return again and again to the same products they know and love—and those that do earn valuable returns. Kellogg's is one of the latest to roll out its new Family Rewards program, in which consumers gather reward points across products and redeem them from an extensive rewards catalog filled with everything from movie passes to restaurant vouchers to family adventures. There's even a built-in sweepstakes overlay. Each time the consumer enters a code, they are automatically entered for a chance to win free groceries from Kellogg's.
Promotional offers associated with repeat purchases, as in Shell's Saver Card NASCAR partnershipi WINSday on Wednesdays program demonstrate that consumers save big when they're loyal to one business or brand. Badge-type rewards linked to repeat buying require that consumers repeatedly purchase the same or similar items or be ousted from their ranking or kicked off the leaderboard, a hard-won achievement that many buyers don't want to cede to others. In just one of many similar examples, in 2011 Foursquare and RedBull partnered to create the New York's Got Wings sweepstakes, which gave extra contest entries for both RedBull purchases and daily Foursquare check-ins.
2. Drive brand engagement with QR codes
Putting a new spin on cereal box games and toys, General Mills gave consumers the ability to scan box top QR codes for a peek at how their food is sourced and made, recipe tips, and interactive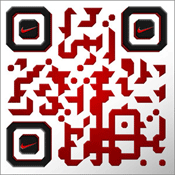 entertainment and games. For CPG firms, this capability translates into traceable QR code traffic data. Though AdAge reports that only 5% of mobile device owners—mostly young, affluent male consumers—primarily scan QR codes, their reach is rapidly expanding. Last year, Macy's ran a successful TV advertising campaign that highlighted the store's QR code benefits and saw traffic spike as consumers scanned the codes for informational videos about clothing designers. By targeting buyers in a shopping environment, Macy's was able to entice people to scan who might not otherwise have bothered. As scanners and codes become more uniformly designed, experts believe the use of QR codes will rapidly spread, encouraging curious consumers to interact with products in a whole new way.
3. Use social to capture consumer data
CPG companies can reward influential buyers who discuss their purchases online, write reviews, and freely share their data on shopping and social media services like Amazon, Facebook and Twitter. Sites like Consmr have been called the "Yelp for Packaged Goods" with good reason. Brands like
Arizona Iced Tea and Chobani have offered badges to site users who check-in and review their favorites, offering extra incentives to recommend their favorite CPG lines and items.
Another reason gamification has become so popular is that it taps into our deep-seated human motivations and desire for status, access, power, doing good and self-expression. But gamification isn't all fun and games. It's about using data metrics to assess which vendors can bring you the biggest bang for your buck and constantly monitoring how consumers interact with their favorite brands. Ultimately, CPG companies stand to gain a lot by learning how to leverage gamification to create more and better rewards, perks and games that match the interests and behaviors of their target market.
Tim Ross is president, SolutionSet. He can be reached at [email protected]. Stacey Rubin is vice president, client service, CatapultRPM. She can be reached at [email protected].