Kellogg Gets Back to Simple View of Consumer Insights
Four years ago marketers at Kellogg had a very clear vision to build a media and digital strategy and a clear road map to get them there. The strategy was working and the brand found lots of great success. It was then called in front of the board to present its case on how the marketing investment was paying off.
"It was a great meeting," Jon Suarez-Davis, vice president, global digital strategy and North America Media at Kellogg, said today at the ANA Media Leadership Conference.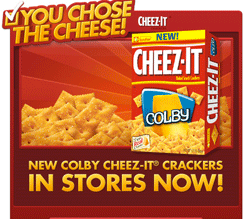 However, that evening an email from the chief marketing officer put a different spin on things. He offered kudos on the meeting then a challenge to the team to identify and understand what is the single most important capability the company needs to excel at to maintain its competitive advantage.
The team went back to the road map and homed in on three specifics: technology, data and the media mix and what singular capability it takes to drive each of those marketing tools.
"We said human insights. We got back to the simple view of what drives human behavior is at the core," he said. "We looked back at all deliveries, and found that our best brands and best work all had actionable insights at the core; the ones that didn't perform well, didn't have those insights. When you spread it all on the table it all comes back to rich insights. If we stayed to that True North that will guide us.
With that in mind, Kellogg "doubled down" on technology by bringing in new resources. It has gathered data points in the double-digit millions through relationship marketing, compared to the "very little consumer data" it had four years ago. It also changed up the media mix, which was TV centric to 30% digital, Suarez-David said.
He shared several examples of how Kellogg took that "insights" thinking to activate in the marketplace.
After bringing social media activities in house, social listening managers learned that consumers like to talk about Cheez-It flavors, even going so far as to express their displeasure if they happened to pick up the wrong flavor at the store. To activate on that insight, last year marketers launched the "Choose the Cheese" promotion on Facebook asking the public to vote for one of eight new flavors. Some 60 million votes were cast and sales across various varieties jumped 8%.
"We saw that people love the flavors and we keyed in on that," Suarez-David said. "We were 95% TV before this campaign, and this blew the doors wide open."
In another example, a mother posted a photo of her young daughter eating a bowl of Rice Krispies with a happy smile on her face—and Krispies all over. The social media team came across the image, which had millions of views, and incorporated the content into its own media channel streams.
"This creative tested off the charts," he said. "It just shows you the power of great insights."