How Birchbox's One-Day Social Media Event Drew Astonishing Results
Capitalizing on social media isn't easy, but if you take a lesson from Birchbox you just might be able to achieve the enormous success it did in just one day.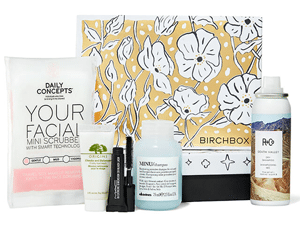 After a tough 2016—80 employees lost their jobs and plans to open three stores went south—it put a major social media campaign into action in a one-day event last month: its fourth Birchbox Customer Appreciation Day.
But this day would be different. This article from Glossy recounts how the 40-member social media "war room" team was built to respond to each and every social comment with a personalized message and offer grounded in customer insights.
The results were astonishing. Among a number of stellar stats, the brand saw a 55 percent increase in social media driven revenue, year over year.
The "war room" captured plenty of consumer data and the company plans to activate on that data with retargeting to sell products and subscriptions.
Amanda Tolleson, Birchbox's CMO, offered a lesson learned.
"I think one of the lessons in this is that it isn't about trying to do this constantly, it's about picking when to make a really big moment as a company and engage with customers. We're making it a focused moment when you can really do a lot about it and gather the company around it and really engage with customers."
Related articles:
What are You Doing Wrong—and Right—on Social?
Social Media Most Used Channel to Activate Sponsorships: Report