High Measurement Maturity Marketers Reap Way More Benefits than their Peers
Marketers with high measurement maturity earn approximately $4 for every dollar they spend on marketing measurement, according to a new study.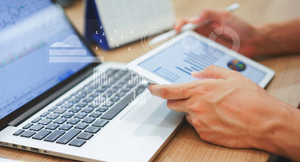 The study drilled down to 51 companies that have high measurement maturity. Those 51 companies comprise 17 percent of the 300 marketing, data and analytics decision-makers at U.S. enterprises across more than 10 industries that have active marketing performance strategies.
Those with high maturity are considered leaders that produce accurate, unified and actionable insights applied strategically as well as tactically. They stand apart from peers in critical performance metrics, the study conducted by Forrester Consulting on behalf of Equifax.
For marketers striving to improve measurement, Forrester found that on average, marketing leaders:
• Earn approximately $4 for every dollar they spend on marketing measurement
• Secure more than $73 million in additional revenue; about a 3 percent increase in revenue overall
• Generate nearly 3 percent more leads
• Decrease their marketing spend by more than $2 million
• Increase their Net Promoter Score by more than 7 points
• Better match offline sales to their digital marketing efforts
---
Other articles you might enjoy:
---
"While most companies still struggle with holistic measurement maturity, leaders pull ahead of the pack with their efficiency in managing data, better insights and less wasted spend, resulting in more targeted campaigns and better acquisition conversions. Their CMOs are focused on campaign improvement, they own their data, and they leverage it more effectively," said Mykolas Rambus, general manager, Equifax DDM.
Other findings include:
Leaders use more measurement techniques. While all marketing leaders use unified measurement, they also more heavily use tools such as mix modeling and advanced digital attribution. Still, less than half of companies surveyed (43 percent) use unified measurement, or what Forrester calls the "most mature approach to measurement," leading to varied levels of accuracy for firms.
Leaders' No. 1 goal is customer insights. Marketing measurement leaders do a better job focusing on optimizing and getting the most out of their campaigns. Leaders optimize the targeting of campaigns (65 percent), manage more contextual (54 percent) or personalized (48 percent) marketing and gain better customer insights (52 percent). Their peers focus on more tactical efforts such as customer targeting, forecasting and planning.
Leaders are better at data integration. Successful data integration provides a better understanding of the customer journey and is key to campaign success for leaders, who integrate online and offline data at a far higher rate. Around 63 percent of leaders have integrated their digital and offline channels, while 87 percent have integrated their digital channels alone.
Leaders leverage more data. A full 75 percent of leaders use both customer ID and regular data, vs. around 50 percent for their peers. Leaders use far more demographic data (58 percent) and leverage more types of data including CLV, digital media performance and direct response. These investments in marketing measurement drive across-the-board efficiency improvements as teams are more effective with proper insights.
Marketing measurement is ripe for investment. Firms are clearly seeing the benefit of increasing the percentage of their budget allocated to measurement. By 2020, marketers expect measurement will make up 10 percent of their overall marketing budget, up from 5 percent two years ago—doubling over four years.