It doesn't matter if your brand is Coca-Cola or a mom and pop soda shop—measuring return on investment is a major challenge.
And with the explosion of marketing channels and tactics, it isn't getting any easier to attribute what moved the needle for any one campaign, let alone a multi-platform brand marketing strategy.

In this special report, we take a deep dive into the measurement strategies behind nominees for this year's PRO Awards to see how they're making sense of all the numbers across some of this year's best campaigns, and how they gauge their overall marketing success.

Read on and see how Aon, Barilla, Caesars Entertainment, March of Dimes, Marriott, the NHL and PACCAR Parts are measuring—and measuring up.
Scoring Goals with Sponsorships
Partnering with Manchester United lifts measurable brand awareness for Aon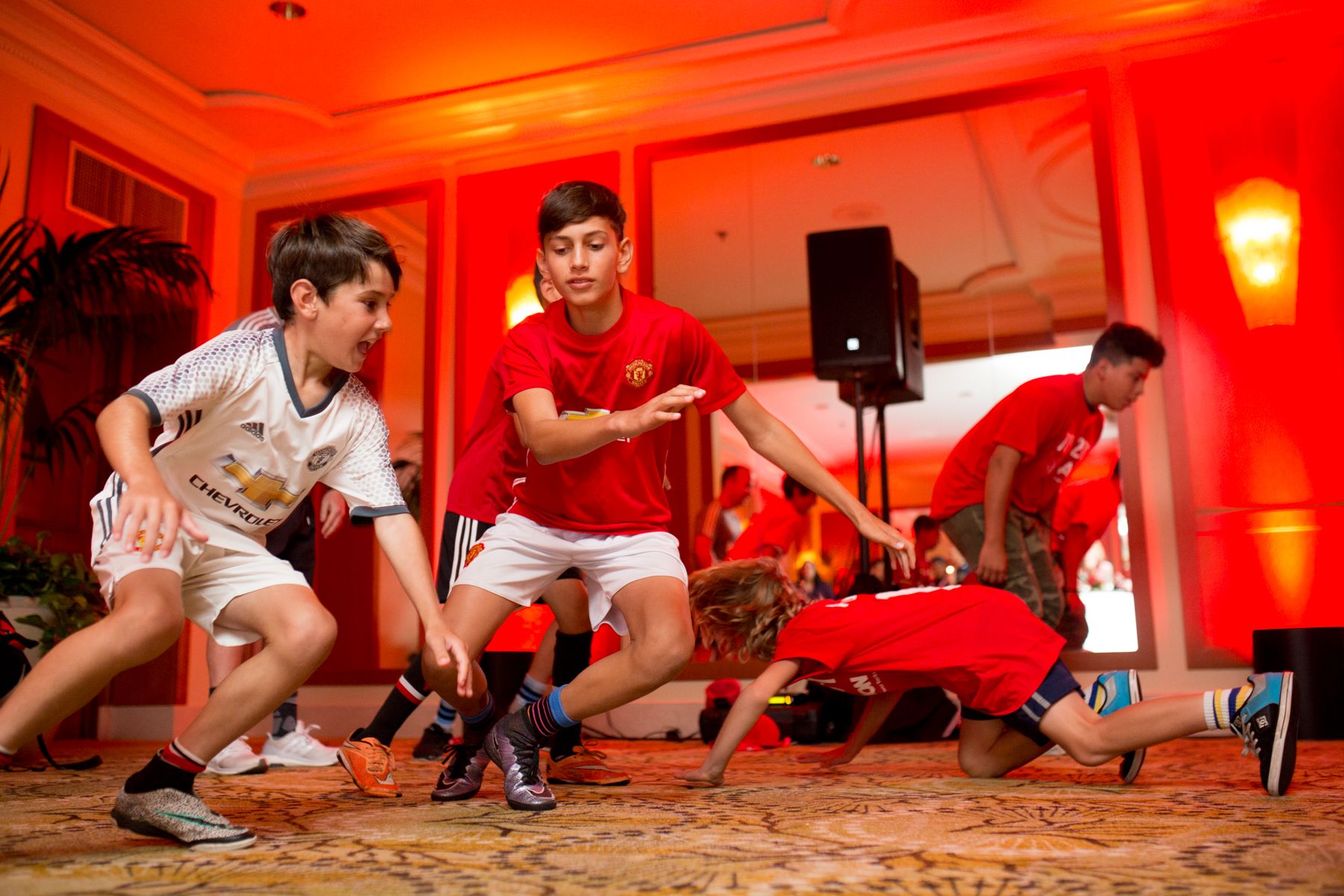 Why they're a Master of Measurement: Collective measurement of all aspects of a high-profile sports sponsorship gives Aon insight into how the investment impacts customers and prospects
Sports fans are a passionate bunch, and Aon is using a sponsorship with U.K. football team Manchester United to bring that fever pitch to its B2B efforts with Player for a Day, an event that puts customers and their families on the field—and in the mood for brand engagement.

Aon, a professional services firm offering risk, retirement and health solutions, targets business decision makers. "From a client perspective, we know these people and we have strong relationships. If they have kids, they fall into a sweet spot for this promotion, and we get to know them as people and families," says Taylor Strick, marketing manager, corporate sponsorships at Aon, which has been a sponsor of Manchester United since 2009.

"It's a super festive event," she says of Player for a Day, which was created in partnership with agency partner TSMGI. "This is a super high-touch chance to create a once in a lifetime experience."

Indeed, the goal is to make participants feel like they've signed a contract to play with the team. Guests are transported to MU's private training facility, where they are photographed in their own team jersey before they run through a series of warm-up drills with coaches. Then, they get to do penalty shot practice and engage in a Q&A with players. At the end of the day, they go home with a framed mock magazine cover as a memento of their day on the team.

In 2017, Aon hosted over 100 guests from more than 25 client or prospect companies in two cities at Player for a Day. Throughout the entire Manchester United pre-season tour last year, over 300 clients and prospects were hosted from 172 companies.

For an event like Player for a Day, Strick admits it that on the surface it can be hard to gauge the ROI. "There's a ton of different metrics, so we have to see what tells the most important and compelling tale. Sponsorship tells a good story, but you have to look at everything collectively."

The brand gets killer testimonials from attendees—"My kids can't stop talking about it, they sleep in the jersey"—but senior leaders naturally want to see something more tangible. Aon looks at a number of variables, from the number of invites converted to attendee, to who opened the invite, clickthroughs on emails, engagements driven to content include in the invitation, and whether they went from the invite to the Aon website. Revenue from attendees' companies is also factored into the mix.

"We're diligent in sending out post event surveys, to get a sense of how the event was perceived," Strick says. "We ask questions about brand metrics—post event, do they have a better sense of what Aon does? That shows us this type of sponsorship helps us connect with our audience. For us, this is a brand awareness play and the brand amplification is great for helping clients understand what we do, in a digestible way."

---
More on B2B Sports Sponsorships:
---
When planning an event, Aon runs all its invites through its Eloqua marketing automation system, to look at opens, clickthroughs and overall engagement rates to see if they are generating traction. Client activity in events and promotions are tracked through Aon's Salesforce CRM system, and tools like Domo are used to track social engagement metrics, time on site and video views, as well as test sponsorship content versus non-sponsorship content, to see what connects with customers and prospects.

Attribution can be a pain point for Aon. "Unless you're meeting a client for the first time, there's always a question of how much impact you can claim [from one event], because the sales funnel can be lengthy, years in many cases, with so many touches along the journey."

For the future, Aon is evaluating different cloud-base sponsorship management systems to drive consistency in measurement. "Aon is global, and we want things to look and feel the same, and look at everything from a strong analytics and data perspective, no matter where we are in the world," Strick says.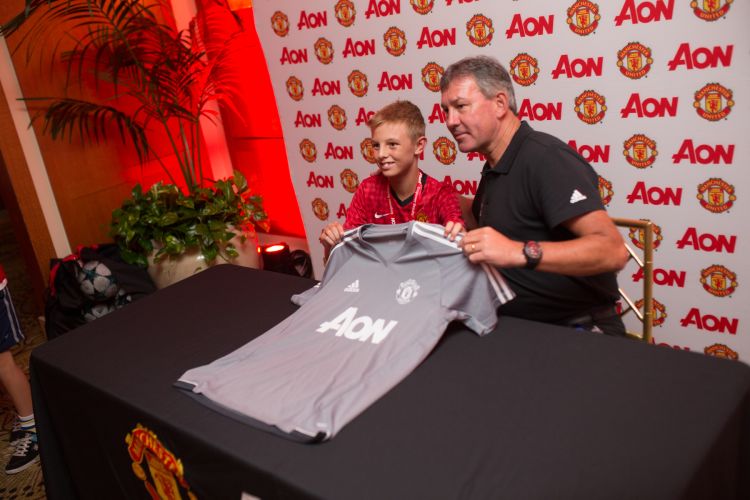 The experience gave Aon customers and their families the chance to get up close and personal with Manchester United players.
The experience gave Aon customers and their families the chance to get up close and personal with Manchester United players.
Recipe for Success
Barilla sets the table for activating healthy consumer engagement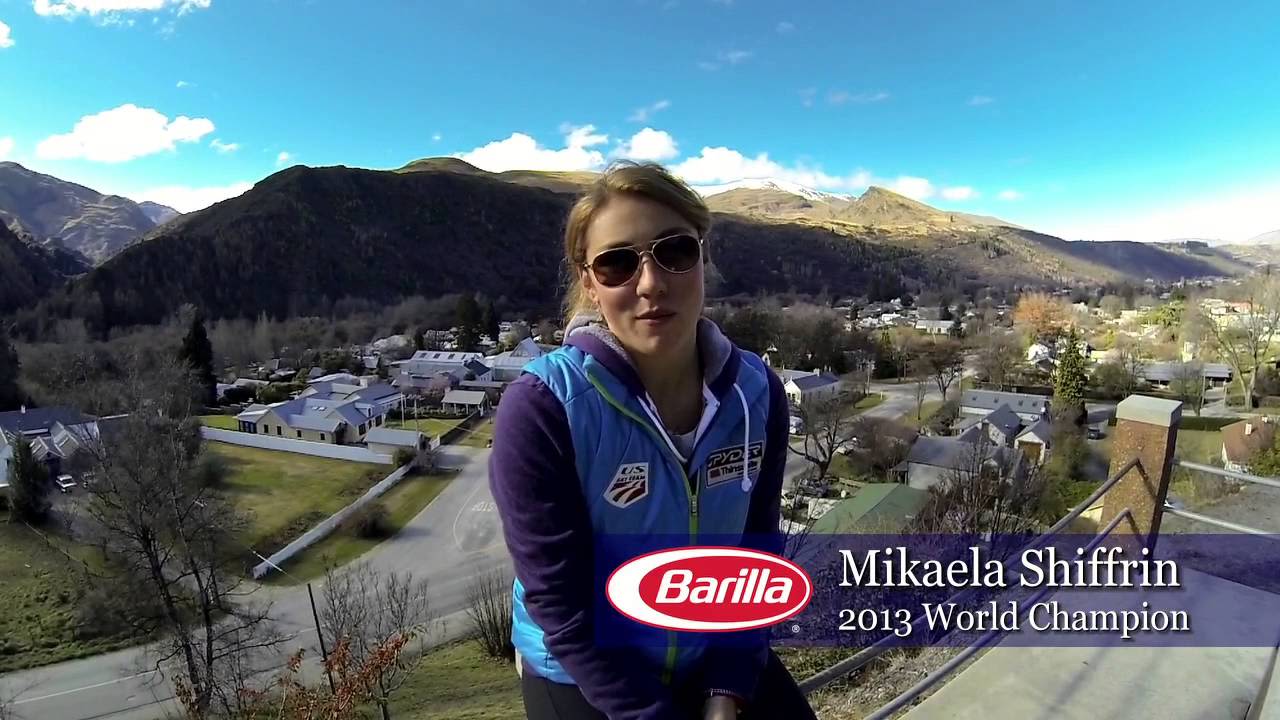 Why they're a Master of Measurement: Analyzing multichannel metrics from activations to see successes and room for improvement informs future decisions for Barilla
Fitness-conscious individuals don't always reach for pasta as a dining option. Barilla wanted to change that by building awareness for its ProtienPLUS pasta product.

The Fuel Your Fitness campaign with alpine skiing champion Mikaela Shiffrin last winter capitalized on the human drive to get healthy at the start of a new year. The main target was women age 25-44 who were sports enthusiasts and interested in adding more protein to their diet.

Working with TPN, Barilla identified its target shopper profile and then engaged using the MyFitnessPal app, where participants were rewarded for logging in their meals. Each time they hit a milestone and earned a "challenge" badge on the app, they also received exclusive content featuring Mikaela Shiffrin, including a digital cookbook of her favorite pasta recipes, a workout playlist on Spotify and a high intensity workout.

Mobile ad units were served up in the app as well as the monthly newsletter sent to MyFitnessPal's 16-million opt-in subscribers. Social media posts targeted followers of the accounts for the app, Barilla and Shiffrin. Participants who opted-in to receive communications from Barilla received a $1.75-off digital coupon.

Barilla's primary measurement challenges stem from connecting all the dots throughout the consumer engagement cycle. Working with agency TPN, Barilla leverages data from tools like Google Analytics and connected it back to digital metrics like website traffic and e-newsletter open rates, as well as to sales activity using Nielsen reporting and insight into coupon redemption.

"Depending on the campaign and objectives, there can be many touchpoints to track," says Stephanie Sette-Garris, senior associate manager, integrated marketing communications at Barilla. "This is where alignment up front becomes critical. You need to have a roadmap of what needs to be tracked to evaluate your ROI."

For Fuel Your Fitness, over 93,000 people participated, with 89 percent completing the campaign's fitness challenge goals. Over 33,000 meals with Barilla were logged onto MyFitnessPal and Barilla's opt-in database grew by over 32,000 consumers, a 175 percent increase. Over 575,000 emails were opened in the course of the campaign, and 95,000+ social media users were reached.


Over the last few years, Barilla's measurement strategy has become more integrated, both internally and with external partners. "We strive to ensure we are measuring the right consumer engagements throughout the shopper journey," says Sette-Garris.

Having a view of the full engagement cycle helps the brand replicate successes and pinpoint areas for improvement.

"In my experience, that tends to be the biggest pitfall for brands," she notes. "We can all fall into the trap of once a campaign is completed, to quickly move to the next one. But the post-mortem recap is critical to evaluating success and determine learnings for future campaigns."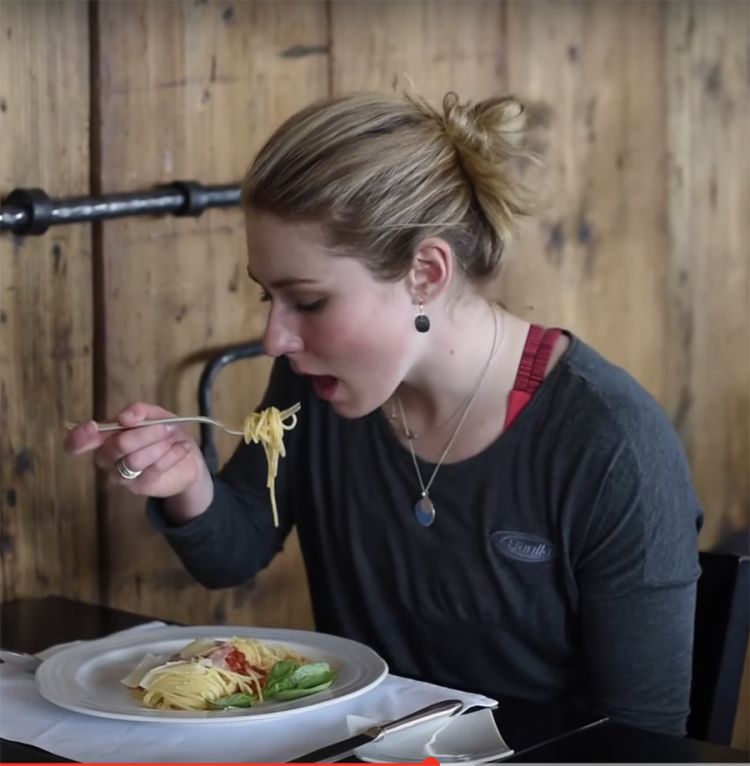 In videos, Mikaela Shiffrin shares how the Barilla pasta helped her stay fueled for training.
In videos, Mikaela Shiffrin shares how the Barilla pasta helped her stay fueled for training.
Betting on Behavior
How Caesars Entertainment rolled the dice and created new measurement models to improve YOY comparisons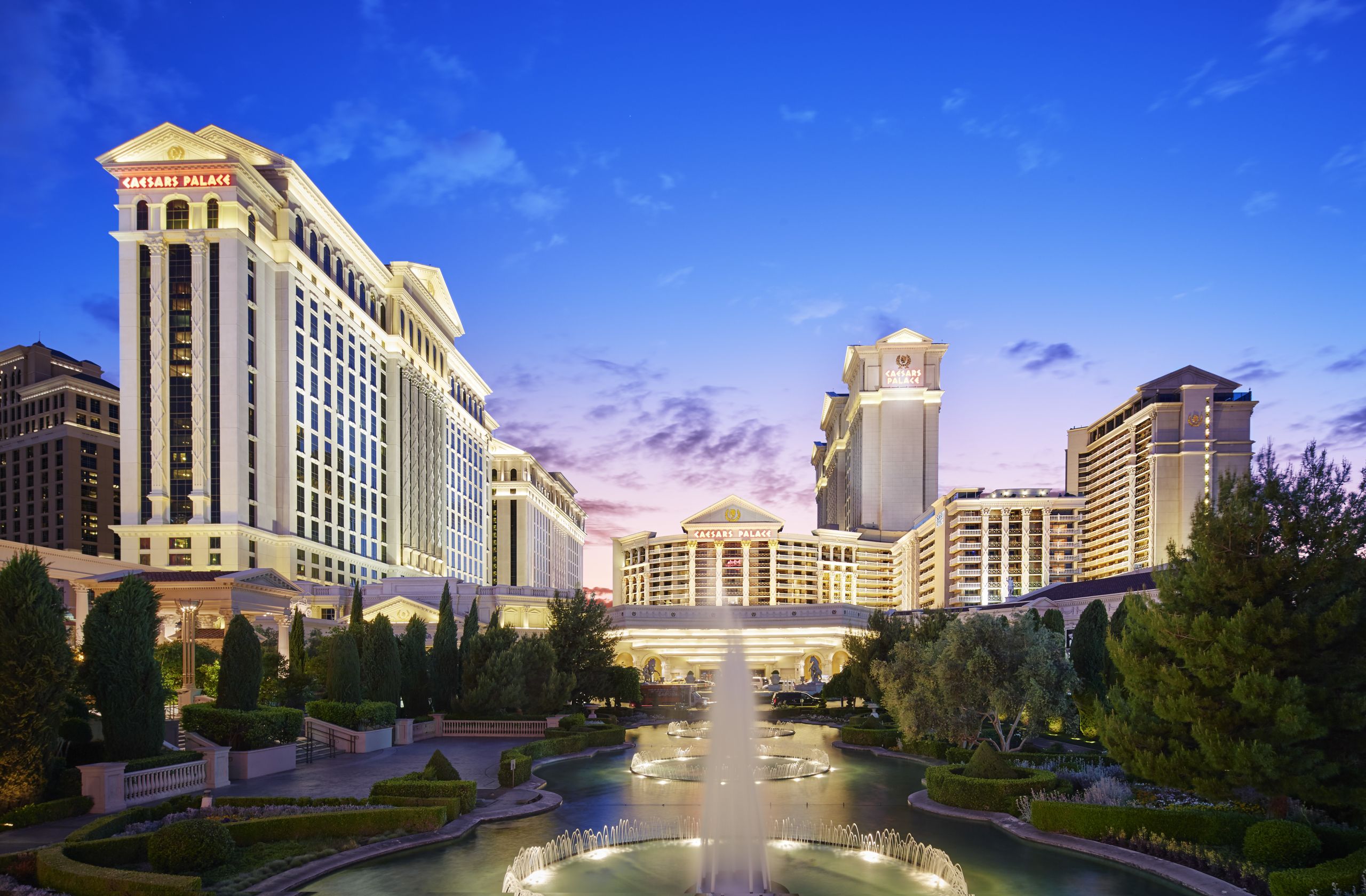 Why they are a Master of Measurement: Three distinct models helped the casino measure consumer spending and track loyalty

In the casino industry, the standard has been spend dollars to get dollars. There's always a deal—book today and get a free night. Caesars Entertainment wanted to upend that model by launching a series of fun and engaging promotions that didn't lean on discounting.

"Quest for Rewards" was first tested in Q1 2017 to educate its Total Rewards loyalty members about its vast network of 36 casinos, as well as restaurants, spas and other properties spread across the country, and to encourage them to visit, play and spend. As players reached new tiers, they were rewarded with badges and loyalty currency, which equated to improved customer experiences like skipping lines and enhanced customer service.

"That was the impetus to say, how can we move people around our enterprise," says Joshua Margolis, vp-customer journey at Caesars Entertainment. "With the promotion, we can showcase all assets and give a compelling reason to go visit them." Total Rewards has more than 55 million members.

The kickoff was painful as it meant manually processing data from 30,000 entry postcards and collecting transactional data from disparate systems including lodging management, CRM, food and beverage POS and casino management. But Caesars was quick to automate by streaming data into a CRM system.

Now that Caesars was seamlessly capturing loyalty card uses, the analytics team was brought in to develop three models to measure the success of the promotion. The criteria: visits, plays and spend.

"We tell them, here is why we're doing the promotion and here is what success looks like," says Mostafa Boutajrit, senior director of total rewards and national promotions at Caesars. "Did the promotion or campaign that we went out with drive profitable behavior from the customers that we targeted that they weren't otherwise going to do? Did we change their behavior? Did we move them to a place where they're doing something a little bit extra?"

Control groups were set up to offset the "significant" challenges of seasonality, and major events taking place in its market making it difficult to get year-over-year comparisons.

"We hold folks out and then see how their behavior changes—all things being equal—with the exception of the one variable that we're testing," Margolis says. "We also require opt-ins and we measure those numbers against those that didn't opt in. The more engaged customers are more likely to get involved."

The results were astounding. Year-over-year comparisons found that customers that opted in and had activity in both Q1 2017 and Q1 2016 generated a whopping $25 million more dollars in Q1 2017. Add to that, 1,800 guests visited 16-plus properties compared to zero in the year-ago quarter. A total of 61 guests visited all 36 properties, versus zero—all on a $25,000 budget.

Caesars ran the promotion again in June for its nine Las Vegas locations with results just as impactful and again in Q1 2018, adding more badges and a measurement model to determine if fatigue was setting in and to track the behavioral impact of those who opted in.

"We're always trying to get more granular, [asking] who we can track and what we can track," Margolis says. "We're going deeper in understanding personal information and obtaining access to it that's transparent to the customer. For example, now we ask members to swipe their loyalty cards. In the future, maybe it's their credit card or facial recognition. If we can track the data in a frictionless way that customers are comfortable with without having to use the loyalty card we can then provide more personalized, tailored communications and offers.

---
More on Hotel Brand Activations:
---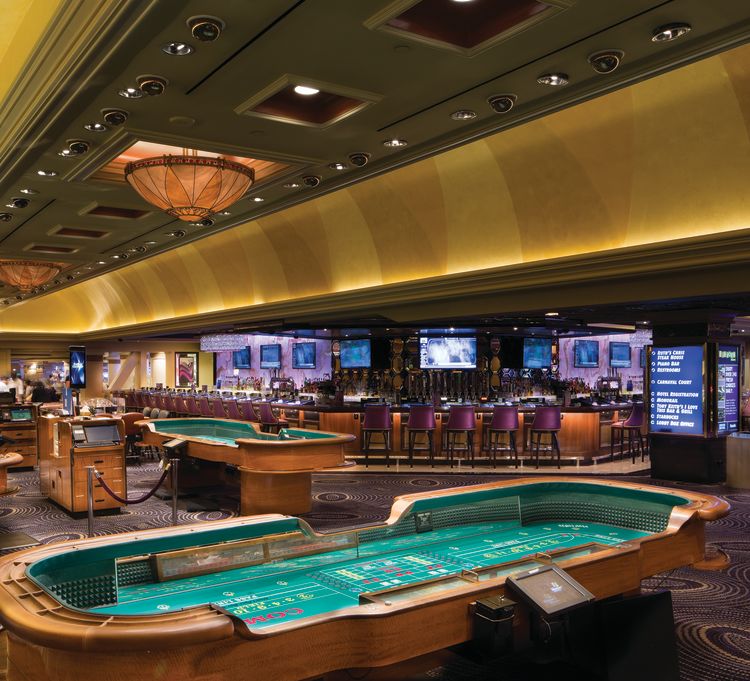 Visits, plays and spending were the criteria for judging loyalty from visitors to Caesars' properties.
Visits, plays and spending were the criteria for judging loyalty from visitors to Caesars' properties.
A Movement Towards Moms
March of Dimes works to build awareness with its core demographic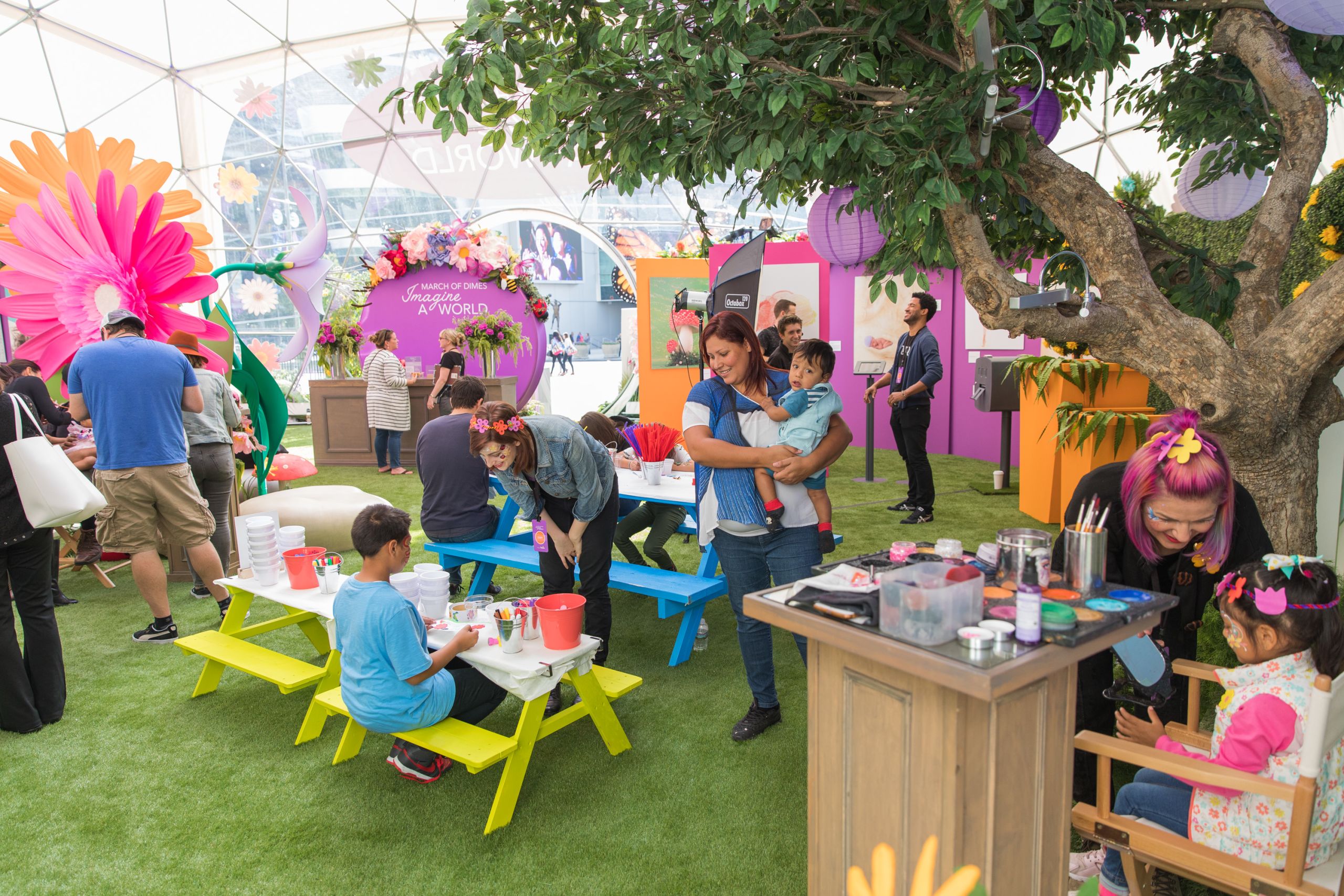 Why they are a Master of Measurement: A keen eye on experiential engagement metrics is helping the nonprofit reach their target

Sure, you probably know the March of Dimes. But aside from the fact that they're a nonprofit that does good work, do you actually know what they really do?

If not, you're not alone, and that's the branding problem the 80-year-old nonprofit faces. The March of Dimes has high brand awareness, but very few people are actually familiar with the nonprofit's mission, or how they compare to Easter Seals or the Muscular Dystrophy Association.

The organization needed to break through and disrupt this perception to sharpen awareness of the group's efforts to fight for moms and babies before, during and after pregnancy. Creating sharable social content to pique and measure engagement was crucial.

"Our brand strategy is all about resonating with women starting their pregnancy journey," says Christopher Maddocks, CMO at March of Dimes. "It's exciting as a marketer, because there's always new women entering that lifestage."

For the March of Dimes, advertising and PR was not way to break through; it needed to connect with the target audience and establish itself with families. "It's easy to fall into a sea of sameness," Maddocks notes. "They needed to experience us in the context of families and friends. We didn't want to just do a gala or event—we wanted to talk to them as an individual."

Experiential became a hallmark of the brand going forward, with an eye on delivering something authentic. "When you're building, you need to connect to the issue and build awareness," he says. "We want the words 'March of Dimes' to mean something to people."

The resulting three-day Imagine a World event in Los Angeles last November, created with Allied Experiential, helped the nonprofit move in the right direction. Designed to capture the imagination of childhood, the event featured many interactive elements like game, puzzle and selfie stations; DIY flower crown and craft stations; garden party photo booths; a Pampers-sponsored diaper changing station and a semi-private nursing area. To reinforce the brand message, interactive games brought the March of Dimes mission to life, showing the stages of a baby's development.

Over 5.9 million impressions were generated on Twitter for the event, and an accompanying social ad campaign drove over 28,500 clicks from 1.3 million impressions. Over the course of the event, 2,500 attendees visited the experience, and 10,000 posts were shared on social with the #MODImagines hashtag.

The digital social ad campaign drove 28,540 clicks from 1.4 million impressions for a clickthrough rate of 2.09 percent, well over the benchmark of .86 percent. Over 30 million media impressions were also logged, with covered from Getty, Entertainment Tonight, FOX Sports and others.

The next step in raising awareness with the next generation of women is "Won't Stop," an eight-week cross-channel experiential campaign launched in March. The annual March for Babies flagship event will also attract millions of people, which translates to engagement and revenue (it grossed more than $85 million last year). But the organization is always looking for ways to drive more people to raise their hands. Pre and post activity reports are run regularly, using media monitoring tools to make sure they are reaching the right people, and social conversations are measured to see if an engagement influenced brand familiarity.

Social voice is still something the March of Dimes is struggling to measure. "Share of social voice is hard for us to get our arms around," Maddocks says. "We know Facebook and Instagram are significant drivers for us, but its hard for us to effectively monitor, even though they drive word of mouth."

---
More on Events & Experential:
---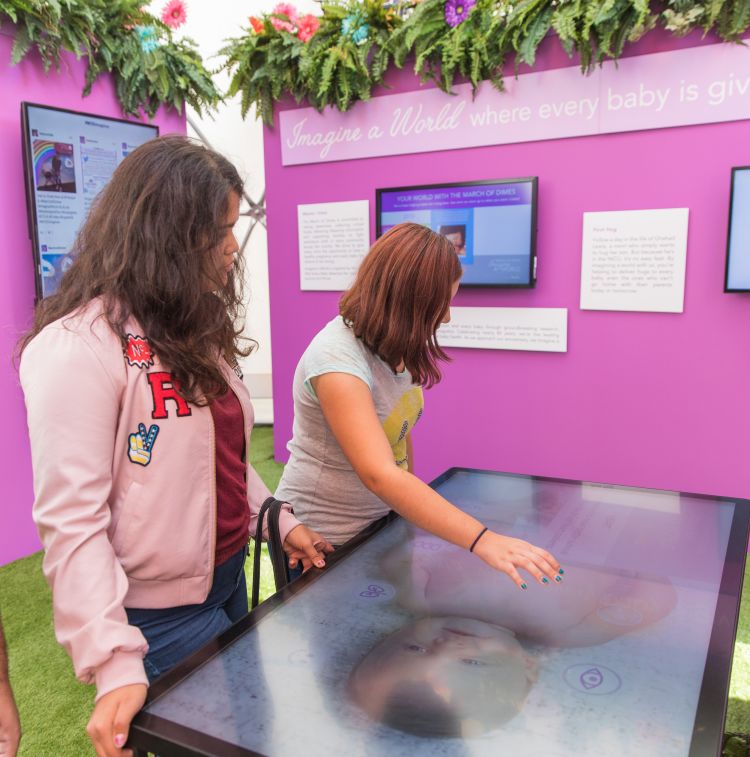 At the event, visitors could play interactive games that brought the March of Dimes' mission to life.
At the event, visitors could play interactive games that brought the March of Dimes' mission to life.
Sunday Funday
Marriott Rewards engages football fans on game day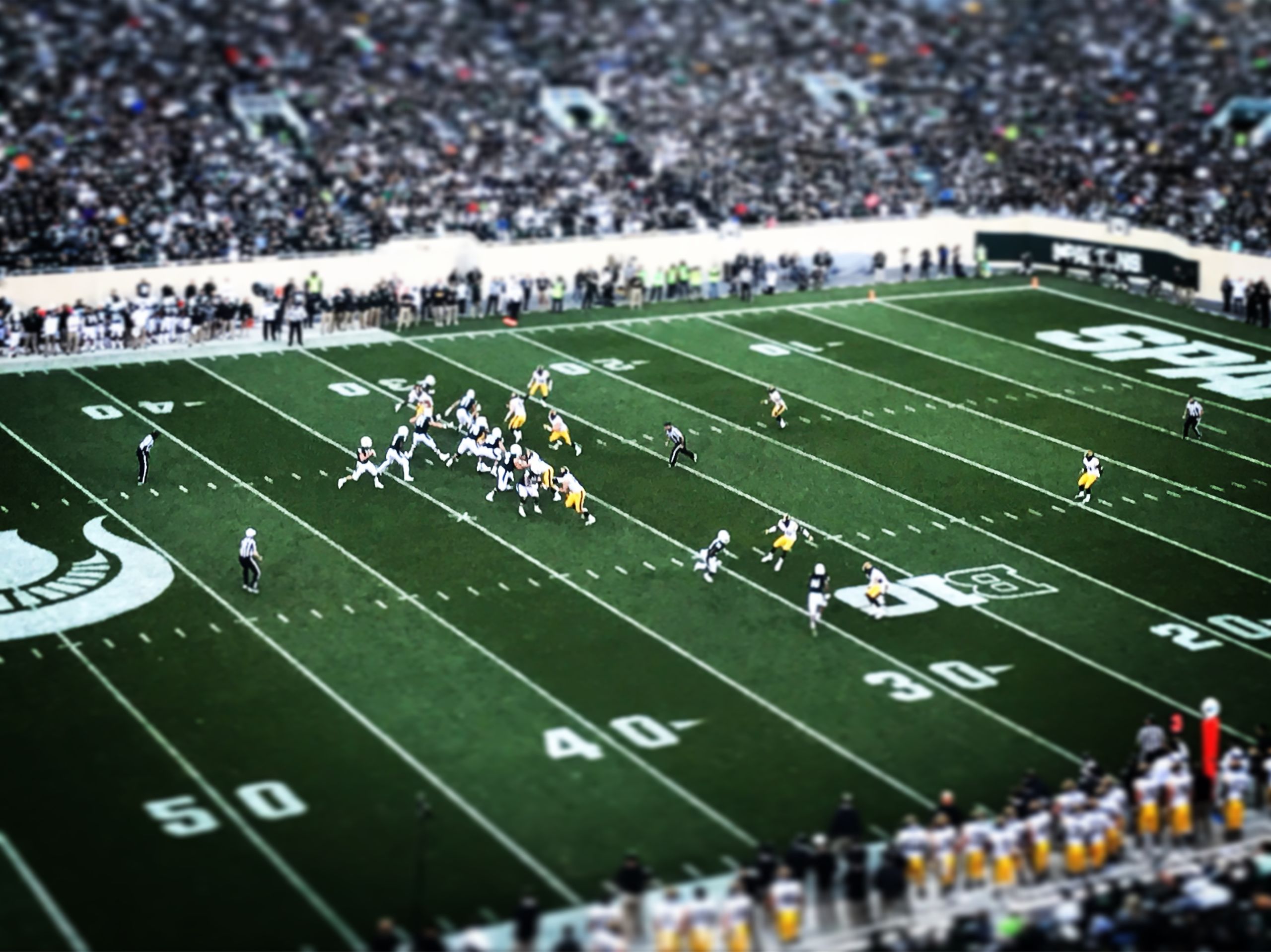 Why they are a Master of Measurement: Looking beyond likes and shares and focusing on true impact gives Marriott a solid marketing ROI

Marriott recently increased the annual point limit members could earn annually to 45,000 points and it wanted to give members a way to gather more rewards over the course of the calendar year. The Extra Points Sunday campaign takes advantage of Marriott's partnership with the National Football League to offer football fans one-in-a-lifetime experiences, available with their Marriott points throughout the NFL's 17 week season.

The @MarriottRewards Twitter handle was leveraged to announce a weekly NFL trivia contest, which members answered between kickoff of Sunday's first game until kickoff of the last. Those who guessed correctly got 1,000 Rewards points sent straight to their account. During the Super Bowl, three separate questions were posted; members could participate in all three to earn up to 1,500 points.

Metrics tracked during the campaign—which ran through the NFL season from September to February—included the number of participating members and whether they were Elite status, repeat engagement, points awarded, earned media impressions and future stay behavior.

An average of 24,000 members participated during regular season, and 39,000 during the Super Bowl. Overall, 42 percent of members—about 66,000—participated overall, and more than 328 million points were awarded. Over 350 million social media impressions were earned.

"On social, it's important for us to measure whether participation in a program or campaign like this achieves business objectives—in this case, are participating members more likely to book a stay, or multiple stays," says Dan Forman, senior director, consumer PR for Marriott International. The program's success may lead to it being expanded to the Starwood Priority Guest (SPG) program this summer.

Marriott users Chirpify to track metrics such as impressions, reach and engagement. This is paired with internal data to measure how participation drove business results, such as stays, throughout the year.

"Our primary challenge is that measuring loyalty takes patience," notes Forman, adding that while clicks and likes are nice, they don't always translate into dollars. "Social media is so immediate and provides us great insight into the triggers and actions that can move the needle, but loyalty is a relationship that we're measuring over time. Participation in our campaign today may not deliver ROI tomorrow, but we have the data to determine if it has over time."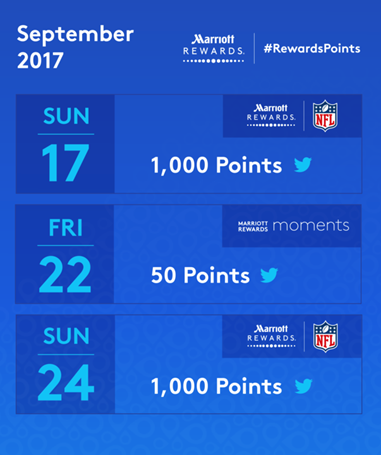 The @MarriottRewards Twitter handle was leveraged to announce a weekly NFL trivia contest, which members answered between kickoff of Sunday's first game until kickoff of the last.
The @MarriottRewards Twitter handle was leveraged to announce a weekly NFL trivia contest, which members answered between kickoff of Sunday's first game until kickoff of the last.
Getting Active on the Ice
Measuring the devotion of fans is the NHL's goal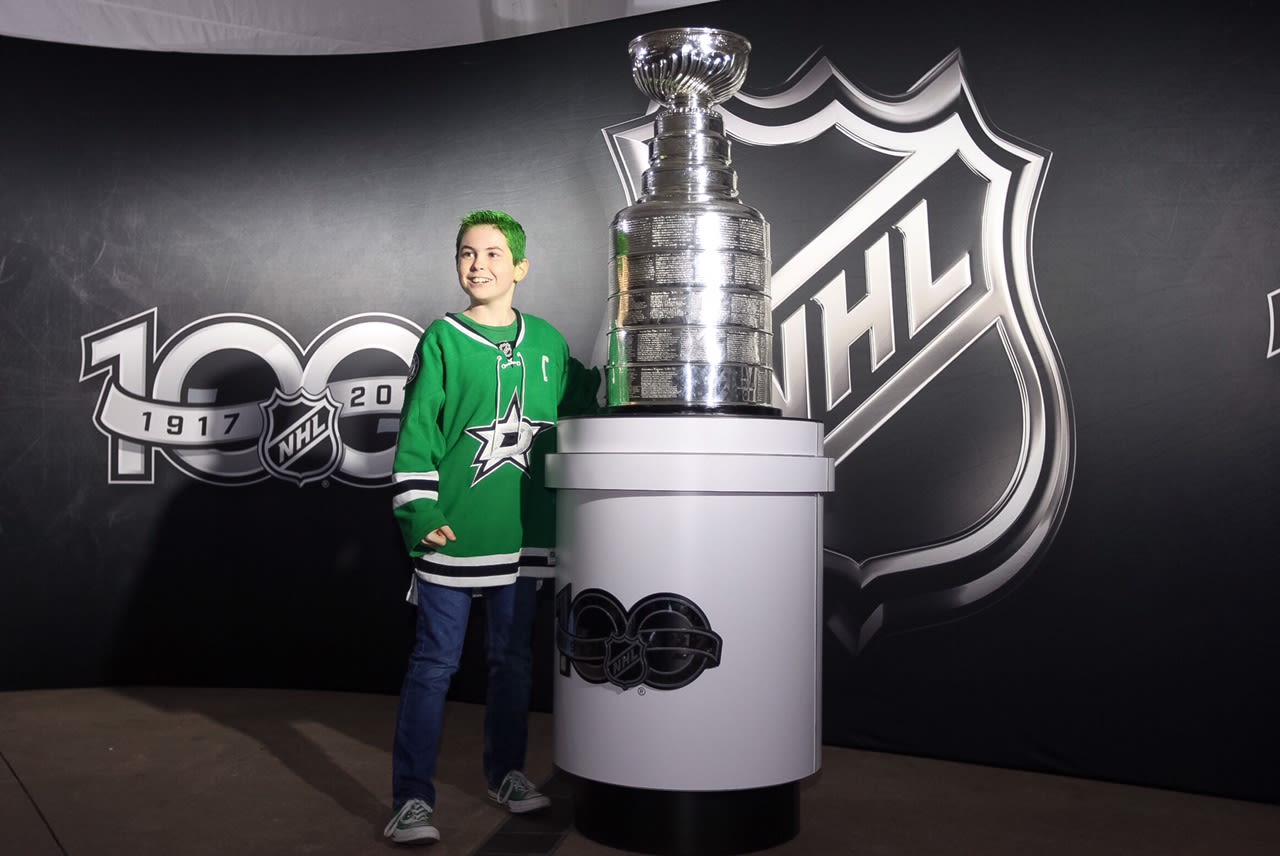 Why they are a Master of Measurement: Data from multiple touchpoints blends to create a unified view of fans and drive them to the next level

For hardcore hockey fans, the connection is strong no matter how thick the ice is or whether the sport is in season. The National Hockey League celebrated that bond across the U.S. and Canada with a 100th anniversary tour hitting 38 stops in all 31 NHL markets throughout 2017.

Over 750,000 people experienced the NHL Centennial Fan Arena, which featured a traveling 1,000-square-foot museum showcasing things like gear from the last century, interactive exhibits about the history of the sport, a locker room photo-op, a VR Zamboni driving game, a pop-up hockey rink and the Stanley Cup.

"The idea was to create something that was compelling for the avid fan, and create new experiences for new, younger or more casual fans as well," says Heidi Browning, CMO at the NHL, which worked with MKTG to develop the activation. "We wanted to emphasize that hockey is a sport for everyone."

The event had a number of touchpoints to collect fan data and drive social engagements. Attendees spent an average of 1.9 hours with the NHL at the events. "Time is the hardest currency to earn, and the feedback was excellent," says Browning. Indeed, ninety-two percent said they were satisfied with the experience and 94 percent said they were likely to attend a similar NHL event in the future.

Over 1.5 million social media engagements were recorded, and over 122,000 people visited the museum, with over 75,000 trying out the VR Zamboni. Over the course of the year, NHL ambassadors at the experience collected 50,000 data entries.

On social media, the NHL tracks a number of metrics such as followers, likes and shares, at the league, club and player levels, looking at fans connections to particular players or teams. Back in the real world, behavior beyond ticket buying—such as what fans are doing between periods at a game—is tracked as well. "Are they buying merch? All of those transactional elements help measure fan attitudes about the sport," Browning says.

Fans are analyzed to see whether they are a casual fan or an avid fan, and whether they are an active fan (who attends games in person) or a passive fan (who watches on television). This helps the NHL understand customer journeys and learn how to move someone from being a passive watcher to a more active fan stance.

The NHL's marketing measurement strategy combines a number of best of breed tools to create a model to measure engagement, including SAP, Tableau, Adobe and Google, as well as various social measurement solutions. "It's a big challenge, because there's no one tool to measure everything," Browning says.

The league's measurement strategy has evolved as it moves towards digital transformation. "We have an incredible amount of data from multiple touchpoints," says Browning. "We're unifying data into one fan ID to create a true single fan ID. From there, we'll really start to measure lifetime value and apply segmentation to move fans from passive to active."
---
More on Sports & Engagement:
---
Over 750,000 people experienced the NHL Centennial Fan Arena, which featured a traveling 1,000-square-foot museum showcasing things like gear from the last century, interactive exhibits and a locker room photo-op.
Over 750,000 people experienced the NHL Centennial Fan Arena, which featured a traveling 1,000-square-foot museum showcasing things like gear from the last century, interactive exhibits and a locker room photo-op.
Driving Sales
TRP Parts creates momentum and changes truck part buying behaviors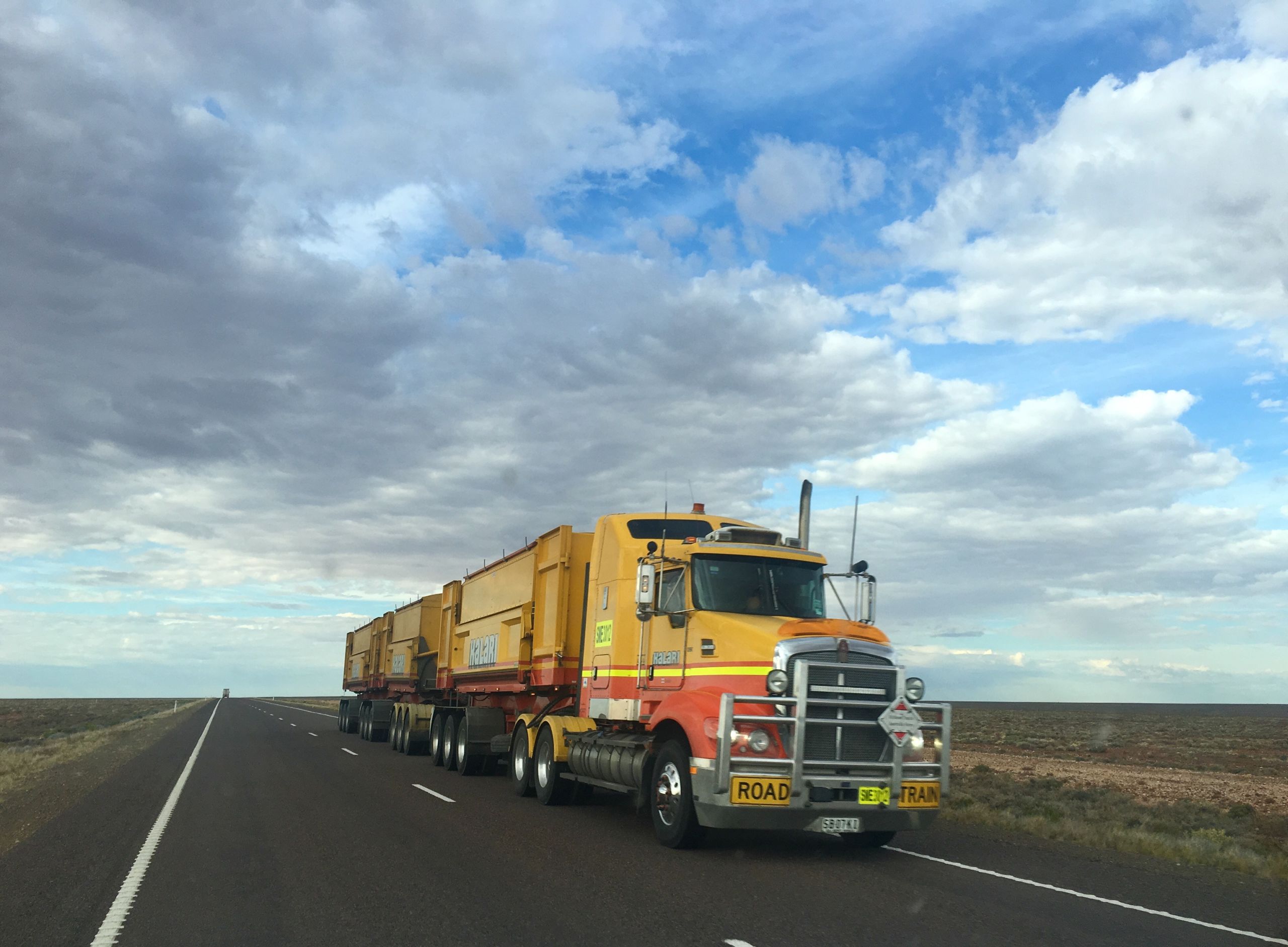 Why they are a Master of Measurement: Scoring models help the brand target and track prime prospects

The TRP All-Makes, All-March campaign is helping the aftermarket truck parts marketer hijack the entire month of March with 31 days of savings and specials to encourage fleet owners to stock up.

Often, truck fleet owners only buy parts when the need is urgent. TRP wanted to encourage them to prepare for future needs. "People purchase parts when they need them, they don't stock up," notes Tonyah Dillahunt, manager, marketing communications and brand management at PACCAR Parts, the parent company of the TRP store network. "We had to come up with a way to make them recognize value in purchasing parts."

The annual month long campaign, created with FCB Chicago/FCB/RED, also had an objective of creating loyalty to the brand. Success for the program was gauged not only by participation but cost per lead, engagement, clicks and other metrics. The main driver of the campaign was email, and messaging was created with an eye towards fostering a sense of urgency, as well as creating loyalty and excitement for the brand.

Scoring models powered by machine learning were created to help target prime prospects. For 2017, the campaign generate 4.1 times the average monthly leads for the year, and 37 percent more sales than the monthly average. The cost per lead was 80 percent lower than the prior year, and there was 14 percent lower drop off in click to open rates for weekly emails, versus the prior year.

The program, which first ran in 2015, is tweaked every year to keep interest high. For 2018, a trivia game was added; players could answer questions for the chance at a better discount. The questions were focused on TRP trivia, such as what TRP actually stands for (trusted, reliable, proven).

"It piqued interest and let us know their awareness of our brand," says Dillahunt, noting the majority of the customer base are men in their fifties, based in the U.S. and Canada. "Surprisingly, people did better than I thought."

In addition to online trivia, visitors to the TRP booth at the Mid-America Trucking Show could also try their hand at answering questions. At the show, players could win branded merchandise, while online players got the discounts.

The brand utilizes about 20 different marketing channels, so attribution of impressions and overall engagement is a major measurement challenge, says Dillahunt. PACCAR makes a significant investment in print trucking industry publications, and has found respondents to print often aren't the same as digital. The multiple touchpoints make a significant impact, which can be tricky to track, particularly when you throw in things like email campaigns created to support dealerships, flyers customized for local dealers and exhibitions at a dozen plus industry events annually, including Truck World, ATD and World of Concrete.

---
More on B2B Marketing:
---
More Interactive Content:
Chief Marketer 2018 Future CMOs
What Do Marketers Really Want?
View from the Top: CMO Roundtable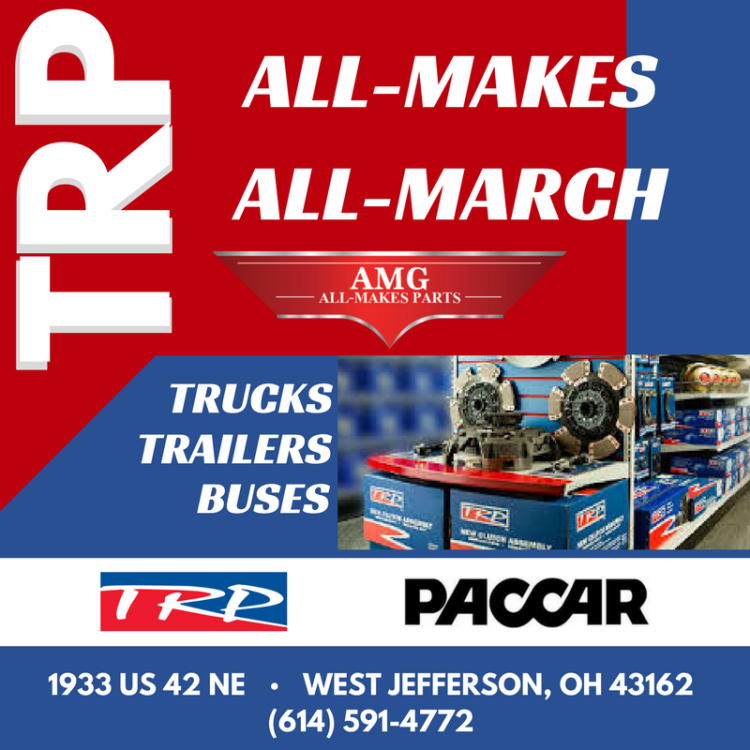 Often, truck fleet owners only buy parts when the need is urgent. TRP wanted to encourage them to stock up.
Often, truck fleet owners only buy parts when the need is urgent. TRP wanted to encourage them to stock up.