Hasbro Takes Votes for Monopoly Game Tokens
Will Scottie dog be sent to the doghouse?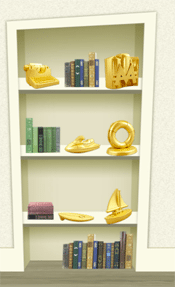 Hasbro, the maker of Monopoly, is asking consumers to vote for tokens they would like to see in the next gen game. The outcome could topple all eight current tokens—and many longtime players choice of play—which are all included in the voting. Or the results could end with a mix of old and new pieces, perhaps pleasing those loyal players, as well as the newcomers.
The game gives players plenty of choices. There are 50 tokens to choose from that can be selected as players move through several digital rooms where the tokens sit on shelves, couches and coffee tables. In freshening up the game pieces, Hasbro looked to pop-culture for inspiration. There are tokens in the shape of a hashtag, a surfboard, even a thumb's up.
"The Monopoly Token Madness Vote lets our passionate fans choose all eight tokens in the Monopoly game and no token—not even the Scottie dog—is safe!" says Jonathan Berkowitz, senior vice president of marketing for Hasbro. "Only time will tell if fans will decide to stay with the classics, keep a few favorites or pick an entirely new line up of tokens."
The winning tokens will be announced March 19, to much fanfare. The new Monopoly game will hit store shelves in August. Read the CNBC article …
Related articles:
Go Fish: Contest Casts Goldfish Snacks as Video Stars
A Vote for Charlie the Tuna is a Vote for Change
Quaker Contest Draws Hundreds of Thousands of Recipes: Now it's up to America to Vote for the Winner