Go Fish: Contest Casts Goldfish Snacks as Video Stars
Swim aside Nemo and Dory. There's a new fish about to take on a starring role.
Pepperidge Farm and its Goldfish Colors Crackers are about to let loose hundreds, if not thousands, of its baked, cheesy fish-shaped snacks for kids to turn into rising stars in 60-second films.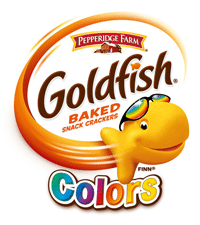 Known as the "Goldfish Tales Animation Xperience," the contest, on now through Feb. 27, lets young directors test their skills in creating stop-motion animation videos and uploading them to YouTube. Throughout March, their work will be judged by Goldfish brand teams, reps from its sponsor partner the New York International Children's Film Festival and the public at large who will seek out the best use of the Goldfish, the best storyline, the best film by up and coming animators and the best overall film. As part of the marketing mix, in January the contest got a nice bump after being announced on Good Morning America.
Then in April, an online awards show will announce the winners in four categories. Four grand-prize winners will each take home $5,000. Twelve nominee prizes include an Animation Xperience branded backpack, Goldfish Colors crackers, an octopus style portable and adjustable tripod and a Stoopid Buddy Stoodios DVD.
Under its first sponsorship with the Film Festival, the nation's largest for children and teens, Goldfish will be at the ready to provide on-site activities and, of course, plenty of free samples of its fish snacks when the event kicks off in March.
Chris Foley, senior vice president and CMO, Pepperidge Farm, says, "The partnership was built on a desire to bring families together through the art of filmmaking, by using the very thing that is often a distraction to family time: our phones." However, while kids can text at mighty speeds and have the science of surfing social aced, they may not be quite as heavily schooled in the art of creating stop-motion animation. Enter Y&R, which developed the integrated campaign for the Goldfish Tales Animation Xperience Contest, as well as stop-motion workshops and how-to videos to give the directors a few lessons.
The contest is an extension of the "Get Animated! Workshop," held last September where the Goldfish team and the Children's Film Festival created tutorials for families to shoot their own stop-motion videos. The result? A short feature called Goldfish in Space!
Related articles:
Quaker Contest Draws Hundreds of Thousands of Recipes
Bud Light "Strike Gold" Sweepstakes Offers Super Bowl Tickets for Life
7,000 Essay Contest Entries, One Maine Inn and Plenty of Headaches