Dollar Shave Club Expands Product Line with Vending Machines
Dollar Shave Club is expanding its product line from the subscription club that turned the brand into a household name.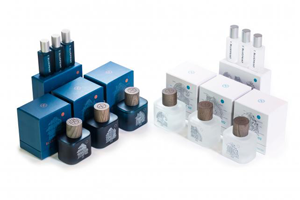 Vending machines and fragrances will help attract a broader, larger audience and, hopefully, stem slowing growth in its core club business, Brandchannel said.
Ten vending machines are set up in high-traffic locations including LaGuardia Airport in New York and the sprawling Mall of America in the Twin Cities. Customers can dispense six TSA-friendly trial size kits for shaving, showering and skin and hair care.
---
Other articles you might enjoy:
---
"We view our automated retail machine as a large interactive billboard through which consumers can get introduced to their favorite products and increase awareness that we offer numerous grooming categories beyond shaving products," Nick Virginio, senior brand development manager at Dollar Shave Club, told Adweek.
The new fragrance line, Blueprint, includes six cologne scents developed by fragrance designer Ann Gottlieb.
Three years ago, Unilever acquired Dollar Shave Club for a cool $1 billion dollars.At the time, Steven Davidoff Solomon of the New York Times noted that the purchase shows how companies leveraging technology to operate in a nimbler way with fewer employees are becoming a real threat to larger enterprises. These start-ups are disrupting marketing with new and innovative ideas, rather than the same old, same old.
Since then, Dollar Shave Club sales have slowed and competition has heated up—a signal that even small nimble brands like Dollar Shave Club need to reinvent themselves.