Dixie's Brand Building Manager Talks New AR Bathroom Cup Designs
Georgia-Pacific's Dixie brand introduced a line of bathroom cup designs that, for the first time, incorporate augmented reality games. The mobile games provide a educational—and entertaining—way to teach kids about proper brushing and the importance of regular oral care.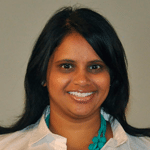 Priti Lokre, senior brand building manager for Dixie, shares the strategy and measurement tactics behind the campaigns, as well a look at past mobile marketing campaigns.
CHIEF MARKETER: What is Dixie's strategy for mobile marketing?
LOKRE: Mobile marketing is a integral part of our media plan and targeting and also ensures that any experiences we are creating online are optimized for the mobile viewer.
CM: How are you marketing the new Dixie Cups and games?
PL: We'll be doing multiple tactics across the consumer journey and specifically focusing on driving awareness and trial of the new cup designs while communicating how it benefits parents through the two-minute brushing game. Also in the mix is paid social, influencer engagement, online video, location-based mobile banners targeting consumers based on their behavioral locations to ensure relevancy, mobile shopping apps, email and digital coupons.
---
More on Mobile Marketing & AR:
---
CM: How will you measure the success of the mobile game?
PL: To understand the benefit that the AR experience brings to the new cup designs we'll be looking at impacts to sales with our key retailers and whether this drove any increase in trial for our Dixie cups. We'll also look at engagement metrics within the game, including unique and repeat visitors, and time spent engaging with the experience.
CM: There are three different cup designs. Will you measure the different responses to each?
PL: Yes, we'll look to see if there are any differences between the series to influence future updates or additional content development.
CM: What are some of your past campaigns using mobile marketing?
PL: We created activations that leverage mobile technology in other ways, including our "Crushtomizer" campaign for Dixie To Go cups, where consumers could personalize and receive their own custom coffee cup-lid stopper. Consumers could select from various colors, shapes and phrases and then we delivered the request in real-time to a 3D printing facility where the stopper was produced and shipped out. It was a great way to engage with consumers.