Content Creation Tops List of Needed Marketing Skills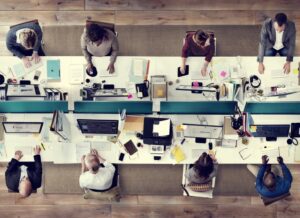 If content is currency in the marketing world, businesses are learning they have to invest to see returns—and that means hiring the right people to create, distribute, promote and fine-tune that content.
Marketers work against crowded editorial calendars and tight publication schedules, and for many, content isn't the only thing on their plates. To really pull off successful content strategies at scale, B2B marketers are turning to talented freelancers to get more hands on deck—a pattern that particularly started taking shape in the second quarter of 2017. Each quarter, Upwork takes a look at the top 20 fastest-growing marketing skills; out of thousands of skills, those related to the quality, quantity, optimization and amplification of content topped the list.
Top 20 fastest-growing marketing skills, Q2 2017:
SEO audit
Asana work tracking
InVision design prototyping
Marketing analytics
Adobe Photoshop Lightroom
White paper writing
Brand marketing
Illustration
Marketo marketing automation
Video advertising
Infographics
Pardot marketing automation
SEOMoz
3D animation
Optimizely
Market research
Motion graphics
Social Media Optimization (SMO)
Google AdWords
Audio Production
Create visual content to stand out in the crowd
Content marketing remains the most effective way to educate, influence and close customers. Not all content is created equal, however; and to do create content well, you need to put quality first. To rank and be valuable (and shareable), great content should be informative and visually engaging. Long-form articles will always be important but providing audiences with deep-dive content and ebooks helps build loyalty among customers and creates opportunities for calls-to-action.
Whether or not you think the infographic bubble has burst, last quarter showed they're still relevant. Video also remains a leading way to engage and inform. Pulling off a high-quality video requires creativity, talent and technical know-how—a demand that's driving growth in skills like video advertising, motion graphics, 3D animation and audio production.
All of this points to the goal of more well-rounded content strategies that both educate and entertain audiences, especially on mobile, where audiences are engaging with brands more than ever before.
Optimize continuously to avoid leaving value on the table
It's a frequent worry for content marketers: You can have the best content around, but it's not working if no one sees it. The more eyes there are on your content (and the longer the lifespan of that content), the better the ROI. So how can you ensure content performs well once it's left the nest?
It's no secret that content and social media are highly interrelated—in fact, you could argue they need each other to succeed. Social media channels benefit from valuable, original content while social media amplification drives views, and insights inform better strategies. Companies are seeking social media optimization talent to fine-tune social strategies and promote content in the right places.
SEO is another huge contributor to content's success, and as content marketing grows so does the need for SEO experts. SEO audits topped the list as the number one growing skill last quarter, proof that brands know they need SEO pros to help guide content and boost visibility in an increasingly crowded field.
Businesses are also seeking new ways to optimize content once it's out there. Two platforms in particular that businesses hired for in Q2 include SEOMoz (now just 'Moz'), a suite of tools to help streamline SEO and decipher data, and Optimizely, a powerful platform for tweaking content with testing and personalized user experiences. Google AdWords isn't going anywhere, either, and the continual experimentation and optimization required to build and maintain a successful AdWords campaign requires a dedicated AdWords pro—another skill in high-demand last quarter.
Reload with productivity experts to streamline and get more done
Even B2B marketers with scalable systems in place bump up against the sheer volume of manual work that goes into content marketing. It takes time and talent to keep things running smoothly.
Businesses need productivity experts who can corral all of the people, tasks and deadlines behind a busy editorial calendar. Similar to the first quarter of the year, Asana's work tracking tool was a high-growth skill for content teams. Marketers are also wisely looking to learn more from their content, which is driving demand for marketing analytics experts to provide the insights that inform better, more effective strategies.
Automating more tedious marketing tasks is a huge time-saver for busy marketers – but they need the people who know how to use tools like Marketo and Pardot to get the most out of them. As marketers increase the budget they allocate towards technology, they need to make sure these new tools integrate well with each other.
Rich Pearson is the senior vice president of marketing at Upwork.
Related Articles:
Want a Job? Get Videography, Social and Content Skills
Marketers are Hiring, But Recruiting Challenges Persist