Brands React to U.S. Capitol Siege By Pausing Media Spend, Updating Keyword Lists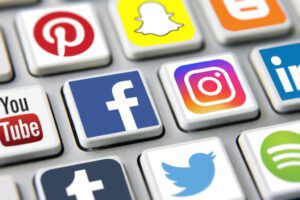 As the country attempts to digest the shocking events that unfolded at the U.S. Capitol on Jan. 6, brands, too, have sprung into action. Or, alternatively, inaction. While social media networks including Facebook and Twitter have banned President Trump's accounts, clients of agencies Omnicom, Dentsu and Havas have chosen to pause media spend and update negative keyword lists, according to a column from AdExchanger's Allison Schiff.
It's a strategy that we witnessed during the pandemic as well. However, this pattern of reactionary behavior, while meant to protect brands' images and reputations, may be harming independent news sites producing content worthy of monetization, Schiff argues. Citing an IAB report that found that consumers are 45 percent more likely to visit a brand's website if it advertises on their preferred news outlets, she notes that advertising in the news can in fact increase consumer trust.
Marketers might consider approaching brand safety in a more nuanced fashion, according to the piece, and embrace the concept of brand suitability, in which context is taken into account and appropriate content to advertise against is actively sought out. For more on the topic, read on in AdExchanger.