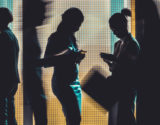 For any retailer still struggling with siloed systems and data, achieving unified commerce can feel like a tall order.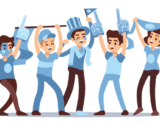 Superfans are your brand's best promoters. But there's a dark side—if you disappoint them, they can become super critics.
Chief Marketer Videos
Campbell's Chunky Soup, the Official Soup Sponsor of the NFL, has launched its latest brand platform: "Champions of Chunky."  The campaign is a modern, updated revival of the classic  Mama's Boy campaign, which first aired in 1997 and last ran in 2014.