Activision Blizzard Media Talks Advertising to Gaming and Esports Audiences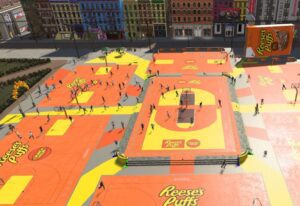 Gaming is one industry that's thriving during the COVID-19 pandemic. But when it comes to advertising within the games themselves, an important consideration for marketers is this: Be careful not to interrupt gameplay. The goal is to be additive to the experience rather than a distraction.
In a chat with AdExchanger, Activision Blizzard Media president Brian Ames says that the company—the advertising and marketing arm for owners of Call of Duty, World of Warcraft and Candy Crush—is cautious about exposing players to advertising within the games and relies on A/B testing to understand the impact of ad experiences on different audiences.
Speaking about the effect the pandemic has had on advertising, Ames says that some brands have pulled back but others are leaning in, with entertainment, streaming services, tech and certain CPG companies experiencing increased engagement over the past six to eight weeks.
Are marketers reading the gaming audience correctly, and are they capable of interacting authentically with a notoriously tricky audience? One of Activation Blizzard Media's roles, Ames says, is to educate marketers about the gaming audience. For example, he's found that more than two-thirds of moms play video games and 43 percent play across platforms—a statistic that might surprise many who are considering marketing to this group.
Read more in AdExchanger for additional insights from Ames. And for tips on engaging gamers without interrupting gameplay, General Mills' Chief Brand Officer, North America, Brad Hiranaga, chats with Event Marketer about how his portfolio of CPG brands has co-created content with esports influencers to ensure authenticity.
---
Other articles you might enjoy:
---