5 Tips for Capitalizing on the Short Holiday Shopping Season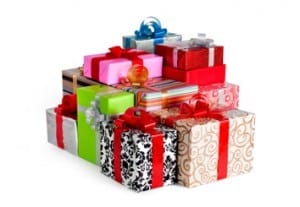 According to the National Retail Federation, holiday sales account for 40% of a retailer's annual revenue, and because of the way the calendar falls this year, there are six fewer days to shop than last year. Some retailers – Best Buy, for example – have gone to the extraordinary length of Christmas advertising during the World Series, something that had social media talking in both Boston and St. Louis this year.
The shorter shopping span, coupled with NRF's holiday consumer spending survey forecasting the average holiday shopper to spend two percent less than the $752.24 they actually spent last year, means that marketers have to be very smart about how they are communicating with consumers in a denser window of time in order to capture mind and wallet share this holiday season.
So how do you capitalize on a short season while still respecting your customer's time and desire to enjoy the holiday with family? It's getting back to marketing basics, being creative with the messages you're sending, and capitalizing on good timing. Here are some tips to keep in mind:
Make your email subject lines direct, conversational and interesting. Everyone leads with the 20% off offer, but the subject line is better served for answering customer questions, not promoting the offer itself. For example, using a subject line like, "Here's What to Get Dad this Christmas" relates to the consumer—your email could help them identify a gift to get their father that they hadn't considered, and interests them in learning more.
2.    Align With the Hottest Items of the Season
Determine what people are interested in right now—and align with it. For instance, consider that Sony sold one million units of the newly launched PlayStation 4 in North America during its first 24 hours on store shelves, it's safe to assume that the console will be one of the hottest items gifted this holiday season. Given that, it would benefit other retailers to relate their products to it. For example, a retailer selling surround sound speakers might tailor their promotions to say something like "making your PlayStation 4 experience come to life this holiday season," designed to influence purchases of their related product by consumers who have already purchased PlayStation 4 (or who plan to).
3.    Map Content to Customer Behavior
Digital behavioral cues that enable marketers to match communications to the buying cycle should be utilized—not only identifying shoppers who are in the decision-making process, but also finding creative ways to continue the conversation post-purchase. The typical sales funnel reflects the stages of engagement – from awareness and consideration, to decision and purchase.  The content that engages customers and prospects at each of those stages if often very different. For example, in the auto industry,  delivering monthly email newsletters containing a mix of content has proven to be effective to engage customers three months post-purchase while triggered-based campaigns are most effective six months post-purchase. A one-size-fits-all content strategy simply doesn't work.
4.    Realize That More is Not Always More
Marketers can lean on email analytics to ensure they are not over-communicating with customers, as well as to understand who is reading the emails and what they are reading to determine the best way to follow up. More doesn't always mean more with customers and prospects, and analytics can serve as a powerful tool to understand when a customer or prospect has reached his or her capacity with email communications. Marketers should put themselves in their customer's shoes, and use common sense. Think about what your volume threshold is for receiving email marketing communications before you unsubscribe from an email distribution list, apply best practices that have been successful in the past and take into account how you have been communicating with your customers all year.
5.    Incent Action Through Contests
The holidays are a great time for marketers to use Facebook promotions, paid banner ads and their website to drive customers to sign up for a contest/giveaway to encourage prospects to share their contact information, allowing marketers to expand their email database for communications post-holiday.
Craig Fitzgerald is editorial director of IMN.