14 Non-traditional Marketing Methods
Non-traditional marketing runs from the, 'I never-thought-of-that-one,' to the absolute zany, and can help your brand or product stand out among the masses of marketing clutter.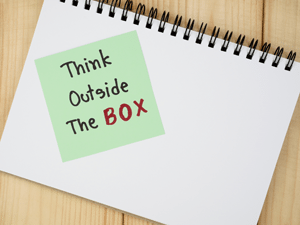 Take, for example, the agency challenged by a running shoe company to come up with a brilliant idea on a shoe-string budget. The result were posters, hung in porta-potties at marathons across the U.S., that let runners view a chart—along with the color of their pee—to determine whether or not they were dehydrated.
That's just one off-the-wall example of how marketers can use non-traditional marketing messages to make a major impact with consumers or business prospects among 14 non-traditional B2C and B2B marketing campaigns outlined by members of the Forbes Communications Council to increase brand awareness in unexpected ways.
Other examples include sending decision makers a physical gift, like a box of chocolate, creating an emotional connection using a human story behind the product or service and turning your marketing or sales team into social media stars.
"Employees are your biggest assets," Parna Sarkar-Basu founder of Brand and Buzz Marketing told Chief Marketer. They reflect your culture and are potentially your best brand champions. Each is interacting daily with a variety of people—friends, family and potential prospects. Arm them with updated messaging, news and relevant information they can share with their peers on traditional and digital channels. The more they talk about their company and experiences, the more like-minded talent will flock to your company. Have them attend community or industry events. Let them show their enthusiasm.
Related articles:
Six Rules for Innovative Storytelling