12 Tips for Leaders to Create Meaningful Internships
Interns' days are often filled with menial, repetitive jobs that don't take much skill—let alone any meaningful input or interaction with management. If they're paid, they're lucky. However, as prospective employees take a more personal approach to who they are likely to work for, they also want internships that show the company cares about them and their careers—and employers are listening.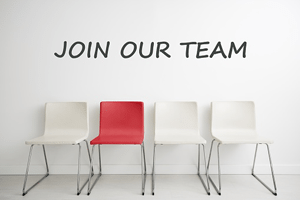 The Forbes Human Resources Council offers 12 ways to make internships more beneficial to all parties. Here's an excerpt of the tips.
1. Interns are potential long-term employees and they should be treated that way. Time should be spent planning the workflow for the employee that includes some challenging work, invitations to meetings and group projects. They want real work and have the need to feel they are an important part of the organization.
2. Tap into interns' critical thinking. Forbes uses the example of the Gen Z intern who grew up with a phone in her crib. Put some business problems in front of them and you just might find out they help you benefit the bottom line or dream up a new way to reach and engage consumers.
---
Other articles you might enjoy:
---
3. Articulate how the intern's work is connected to the businesses success. Take the time to clearly communicate not only what the intern will be doing and why it's important, but also how that work translates to the company's bottom line.
4. Choose their mentor wisely. Don't just dump an intern on the person who may not have the biggest project at the moment. Select the mentor based on his or her professional approach, ability to teach and share, a person with great communication and followup skills—and—a sense of humor and fun isn't a bad thing.
To view all 12 ways to make internships beneficial, click here.