You be the Judge: A Peek at the Top Promotional Marketing Campaigns
The 2018 PRO Awards Gala is just around the corner, June 19th in NYC. This is the first in a series of posts to give you a snapshot of a handful of the outstanding finalists' campaigns across multiple categories. These campaigns rose to the top among hundreds and hundreds of submissions as the most compelling and the most successful promotion marketing campaigns across the globe as judged by brand-side marketers.
Join us for the PRO Awards Luncheon and Gala and mingle with peers and leading brand marketers as we celebrate the campaigns taking home the Gold.
Best Use of Disruptive Marketing
Brand: Southwest Airlines
Campaign: Center Seat Celebrated
Agency: AMP Agency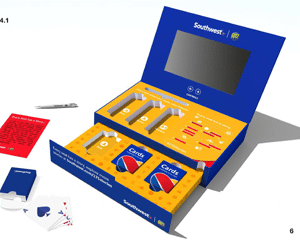 Southwest wanted to create a "bad-ass" onboard moment that led to "must-share" content while leveraging the brand equity of its onboard partner Ritz.
Flight attendants handed special gifts to those sitting in the center seat. When the box opened, an animated guide was triggered to guide passengers through the experience. First, they were prompted to share the three Ritz sandwich packs tagged with "window," "center," and "aisle" with their seatmates. Then they were asked to get to know their seatmates. Southwest captured it all on video. Social posts and comments took flight!
Best Use of Event or Experiential Marketing (five venues or less)
Brand: Wholly Guacamole
Campaign: The Guac Stop
Agency: Havas Formula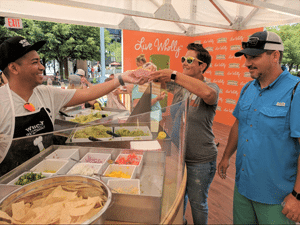 Guacamole is more than just something you dip a crisp chip into. It's a fun, versatile and convenient product made with real ingredients. That's the message Wholly Guacamole wanted to spread by getting people to not only try its Guac, but to showcases its versatility.
Enter The Guac Stop, a sampling campaign featuring a traveling, 30-foot x 30-foot pop-up guacamole lounge that made stops in five locations—Chicago, Philadelphia, Atlanta, Los Angeles and Seattle—in search of Gen X and Millennial consumers. The brand positioned itself as a healthy lifestyle product that could be incorporated into any daily routine. A sampling bar offered 12 Guac toppings, Prynt photo activation and lawn and table games. To tailor the experience to each location, mini-events were hosted based on the market's unique traits and trends; for example, peach toppings were on the menu in Atlanta.
Best Vehicle-Based Campaign
Brand: Charmin
Campaign: Charmin Van GO
Agency: Jack Morton Worldwide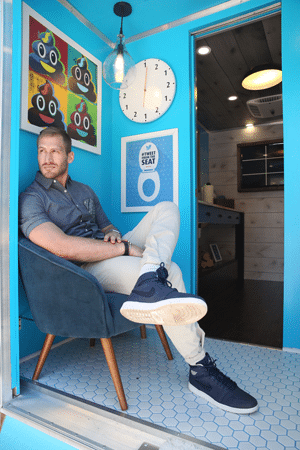 From a consumer perspective, there's not much that's interesting about toilet paper until you need it.
Enter Charmin Van-GO, the first on-demand mobile bathroom service. Yep, a toilet on wheels. If you had to go, all you had to do was pull out your phone and order it up. Within minutes a bathroom experience like no other was delivered.
New York City was the destination. With a population of 8.5 million and more than 60 million foreign and domestic tourists each year, NYC has public bathrooms in fewer than half of its parks, a couple of subway stations and three (just three!) pay toilets.
Charmin rolled out the white carpet, inflated a life-size poop emoji for pics and set the Charmin Bears dancing.