What's More Important in Marketing—Art or Science?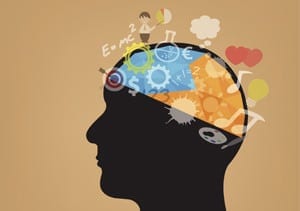 There are two sides to marketing, art and science. Traditionally, marketing was all about the creative process, the art. And I love the art—the hip commercials, the comedy, the animated graphics.
But what about the analytics, and the science? Here are four things that could improve if marketing approached things from a science-first perspective:
1. Better communications from brand marketing. This means communications that are relevant at the point of need. It means less contact, less spam and noise, and messages that are anticipated and highly personalized. How do we achieve this? One way is through the use of analytics. For example, analytical methods like optimization help marketers decrease marketing waste while optimizing budgets, processes, and return on investment. Marketing often gets tagged as having a lot of "waste"—but streamlining operations and processes while saving the company money, and even pulling in additional revenue, will always be a win for marketing.
2. Consistent brand communications across all channels, points in time, departments and devices. At this point in time, organizations have no excuse for contacting a consumer randomly from different parts of the organization with the same marketing or service message. Companies should have a central "brain" or "hub" from where all messages, regardless of channel, flow out to consumers. If I declined to join the hotel vacation club when I checked into your hotel don't call me the next week at my home and offer it again. Brands are very good at the creative but haven't mastered ensuring the message is in context, appropriate, anticipated and personalized to a consumer's needs.
3. Marketing working better with other departments. A marketer with numbers and results is a very powerful thing. Marketing departments want to be seen as a profit center rather than a cost center. If a marketing department can prove the value of the programs they execute using analytics, it is hard to question their efficacy. What better way to bridge the gap between marketing and sales than to provide the sales team with prospects and leads that are fully qualified through the use of analytics.
A marketer that knows what both prospects and clients truly need can address the most important issues up front, and not just speak to trends in the marketplace. Marketing would be very valuable to IT and tech support departments if they could anticipate customers' pain points and identify solutions. And, a marketing department that can collect data, analyze it, and send it upstream through product management to R&D for use in future product development would be invaluable.
4. Marketing would have the ability to answer the "why." As marketers, one of our main tasks is to create messaging that positions the products and services we provide within the marketplace. Some brands are very good at creating this messaging, and other have problems making their messaging resonate. Data can help marketers move beyond the "what we do" and "how we do it" to the why we do what we do. As Simon Sinek stated in his TED talk, "People don't buy what you do, they buy why you do it." Analytics give organizations the data to understand everything leading up to the why so when they deliver, it resonates more fully for audiences. Delivering the why in your marketing messages and positioning has proven to increase sales, revenues, and profits—just ask Apple.
Jonathan Moran is the director of product marketing at Earnix.
This article was originally published in June 2017 and has been updated regularly.
Related Articles:
Five Ways Agencies Can Prove Their Value
Ivan Pollard out at Coke as CEOs Search for "Whole-Brained" CMOs
What CMOs Need to Know About Sales and Marketing Ops
Thought Leadership Significantly Impacts B2B Buying
**This article was originally published in 2015 and is frequently updated.