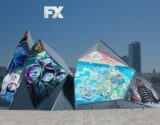 How FX shifted gears at Comic-Con through interacting with fans on the convention's virtual platform.
Step inside some of the best activations from this year's Comic-Con International, including Shazam!, Pennyworth and Amazon's Carnival Row.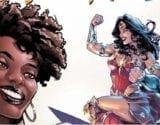 It's the mega-crossover everyone has been waiting for: Deadpool, Buffy, Conan O'Brien, the Justice League and more team up in our 2018 Comic-Con International marketing round-up.
CHIEF MARKETER 200

Click here to sign up for more information on the 2022 CM200 call for entries and to view the CM 200 2021 List.