Test-and-Learn Methodology: Five Considerations for Marketers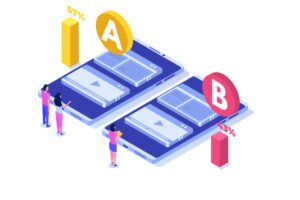 Running experiments within your organization is no longer a tactic that sets marketers apart. Indeed, employing a test-and-learn methodology is a table stake, according to Sachin Puri, Vice President of Growth Marketing at McAfee. In a column for AdExchanger, he outlines five key pillars to running experiments at scale.
Puri urges marketers to always start with a hypothesis of customer behavior, analyze how the results differ or reflect the hypothesis and adapt various aspects of the test to achieve additional learnings. It's also recommended to retest original hypotheses in order to account for evolutions in customer behavior.
Second, estimate the business impact of your A/B testing into the financial forecast in order to get buy-in and funding for running experiments. Using a specific framework helps Puri plan, track and benchmark the business impact. Related to that is the third pillar: Set clear KPIs and a measurement framework so that teams are completely on board with what they're solving for. He recommends integrating marketing leaders with data analytics teams right from the hypothesis stage to ensure that the experiments are accurate and scalable.
The fourth recommendation is maintaining a clear, defined process with specific steps for teams to follow. And lastly, Puri urges organizations to hire diverse talent and build a culture that empowers all team members to participate in decision-making. More detail on Puri's five pillars in AdExchanger.
---
Other articles you might enjoy:
---