Subway $5 Footlong Success Shows the Power of Simplicity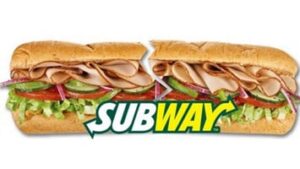 By Todd Wolfenbarger
"Five … Five dollar… $5 Footlong."
A catchy jingle, a brilliantly executed marketing campaign, and a timely offer have created one of the most iconic advertising campaigns of the past decade. As a result, Subway experienced record-breaking growth during the most significant economic downturn this country has faced since the Great Depression.
The fascinating part of this promotional home run is how it all started. The $5 Footlong campaign wasn't born in a slick New York City advertising boardroom, but in a single Subway restaurant in southern Florida. It was a simple idea focused on a simple price point, a bit more food, and an easy-to-understand offer. The rest of this billion-dollar idea is history.
For franchise marketers—and marketers in general, there's a golden nugget of wisdom to take from this success story: Simple ideas that come from those closest to the customer should never be underestimated.
Why Simplicity Is a Franchise Requirement
Although the $5 Footlong campaign started at the local level, the key benefit of owning a franchise location is also what makes marketing for these outposts so difficult: the national brand.
People are already familiar with the brand name, which means they expect a specific, consistent experience at every location. And virtually every franchise has a detailed list of brand requirements. These requirements call for simple marketing that can be replicated across dozens or even thousands of locations.
On the other hand, franchisees are tasked with making that consistent national brand unique to their own neighborhood. For many franchisees, owning the two-mile circle around their location can be the difference between success and failure.
3 Tips to Have a Local Touch 
It's critical for not only franchisees but all neighborhood businesss to embrace local flavor to show they are in touch with their community. 
1. Pay close attention to the 47% rule.
Nielsen research shows that 47% of North American consumers give buying preference to localized brands. People respond well to big brands with connections to local schools and universities, and partnering with a local high school or college athletic program is especially effective because it draws upon people's affinity for the team. In this case, the more local, the better. An association with a high school basketball team can make as much of an impact in the two miles around a franchise location as an NBA team.
2. Respect the brand; love the customer.
When tailoring a franchise's marketing for a local audience, it's important to not take liberties with the brand. After all, the brand is the draw for the investment in the franchise, and it's always working for the franchisee.
The real opportunity for adding local flair to a national brand is going the extra mile to connect with customers and show them you truly care. To own that local territory and consistently generate positive feelings that elevate the national brand and the local store, franchisees must give customers exceptional service, a friendly attitude, and good deals. When customers are treated well at one location, they'll expect it when they see that familiar name in a different town.
3. The best ideas come from the point of the spear.
Over and over again, the best franchise ideas come from those who have direct contact with the customer. This is the "point of the spear," and it's where the magic happens.
Remember that $5 Footlong campaign that started with a single Subway in West Palm Beach? The franchisee simply hung a banner advertising his promotion. When it gained steam, he didn't keep it to himself. Other Subway locations in southern Florida followed, and Subway eventually took the idea national and ran with it.
A franchise doesn't have to be as large or well-known as Subway to implement an effective local marketing program. The components of great franchise marketing are the same: Start with a simple idea that fits with and supports the brand, and show the value of the product through extensive localization to win over the neighborhood.
Todd Wolfenbarger is president and partner of The Summit Group.